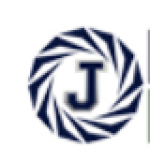 28/11
Prathap
Vice President - Talent Acquisition at Jaden Executive Search
Views:758 Applications:180 Rec. Actions:Recruiter Actions:19
Vice President - Sales - API Cosmeceuticals Personal Care (25-30 yrs)
SALES VP - API Cosmeceuticals Personal care.
JOB PROFILE
Position: Sales Sr GM/Vice President.Job Qualification Requirements
- Master's degree in chemistry or Chemical Engineering or a related field such as Pharmaceutical or cosmetic science; a business management degree; or equivalent
- Industry knowledge of Personal care, home care, Cosmeceuticals, API and Specialty Chemicals experience will be most preferred
-
At least 25 - 30 years of experience in Sales and Business Development.
Candidates with
B2B
and Regional Sales Experience will be preferred.
Direct reportees 25+
- Ability to work collaboratively, communicate clearly, concisely, and professionally, both verbally and in writing, with colleagues at all levels. Ability to establish and maintain effective working relationships with both internal and external associates at all levels. Aptitude for details and organizationally competent.
- Ability to handle multiple tasks effectively and in a timely manner.
- Capacity to exercise sound judgment within established guidelines.
- High competency level in all forms of computer literacy including, but not limited to, email use, word processing, spreadsheet creation and manipulation, internet navigation, server access, database use etc.
- Capacity to learn internal software at levels that ensure successful and quick execution of all job task.
- Required language(s): English, Hindi languages preferred.
JOB SUMMARY:
- Accountability for achieving the Sales target for India and overseas for approximately 54+ products, pricing, customer/product portfolio management.
It involves working with Domestic and global sales & marketing colleagues to develop, shape, implement and achieve regional sales & marketing goals. In addition, be a key interface to the functional resources of the organization - production, supply chain, sales, marketing, procurement, technical, and regulatory.
- Responsible for growing existing business and generating qualified leads
to increase overall territory sales volume; planning & implementing business processes. Developing effective pricing strategies via market and customer analysis is a key component as is documenting customer interactions in CRM database. Work collaboratively at all levels to ensure satisfaction of internal colleagues and external associates.
Breakdown of Duties & Responsibilities:
Sales:1. Sales Revenue:
Responsible for achievement of AOP (Annual Operating Plan) Sales on monthly basis as per AOP Fixed for Domestic/International Region.
-
Developing and driving sales
of the specialty ingredients / Pharma Actives / Food Additives used in cosmeceutical, personal care, Health & Nutraceuticals industries for the products manufactured by KOPL India and outsourced by KOPL.
-
AOP Preparation:
To achieve AOP Sales Revenue on monthly basis for the countries assigned for the financial year.
2. Understand market trends and customer needs, applying this knowledge to key customer targets Identify, negotiate, and close new business opportunities for all KOPL products and Trading Products
3.
Opportunity Management
- Actively manage all customers new business opportunities and activities within CRM database. As required, report out/up each opportunity's status. Drive opportunities to closure in collaboration with relevant functions (Marketing, Product Management, Manufacturing, Regulatory, Legal, etc.) and in concert with overarching business strategies. To update CRM for all activities customer calls, in person meeting and sales/marketing promotion etc. Preparation of Business Plan for India Product-wise.
4.
Developing customers in the Region:
To grow business with distributors & customers, coordinate for Agency /Distributor Development, end customer development Developing and executing strategies of new market Development and Penetration with trading products and creating a Distribution Network. To support distributors and customers with marketing & technical tools. To generate Market Research and maintain competitors Data base of the region.
5.
Customer relationship
: To interact with customer every day and update CRM. To visit existing & new customers for generating Business revenue. Building relationship with customer and industry. To represent KOPL at Industry events (Exhibitions, Conferences and Customer meeting)
6.
Relationship Management
- Maintain and develop relationships with customers and distributors at different organizational levels. Align customer needs with KOPL's capabilities in order to yield economically sustainable value growth.
7.
Administrative
- Maintain accuracy of product/customer forecasts and remedy variances as requested. Submit internal reports (customer account updates, call reports & monthly updates) as required including reporting of any key intelligence data collected, monthly sales projections. Comply with annual budgeting activities. Consistently utilize CRM in conjunction with business team needs.
8. Increase market intelligence by bringing information around industries, competitors and customers back into the organization.
9.
Budget & Sales Planning:
Preparation of Monthly Cash Flow, Expenditure and Profits generated- To prepare & submit the Cash flow of month by 22nd of each month based on CRM Module. Responsible for Payment collection Overdue, Debtors and Creditors. Material Planning & Stock Management as per regional customer requirement.
10.
CRM / Sales Force / Sales Tools Responsibility:
Responsible for CRM entries and monitoring. Continuously updating new market developments/ market trends on products, pricing and suppliers. To review Twice monthly CRM Graphs & Report with Marketing, Accounts & Finance Team involving Head Office.
Business Development:
1.
Product pricing and margin management
; i.e. pricing strategy, applied pricing models, costs analysis, and budget planning
2.
Understand the regional market structure's economics,
growth, trends, opportunities, value chain, customers and competitive environment.
3.
Represent the business as key interface with the customer care
, manufacturing, supply chain, procurement, R&D, and Regulatory organizations to successfully deliver business plan targets.
4.
Follow up on new leads and opportunities,
prioritize projects and commercialize projects to achieve sales growth each year.
5.
Actively manage distribution network
including identifying and selecting the right distribution partners, financial target setting, training and technical service as needed to help them succeed.
Marketing:
1.
Marketing Plan:
Responsible for preparation of monthly marketing chart product wise & country wise in coordination with Product Owner & Marketing Team. To prepare Digital Marketing Plan (Webinar, E-mail, Linked In Campaign etc). Completing extensive market research and recommending ideas for product development to the R&D dept. Representing KOPL professionally at industry events such as Exhibitions conferences and Association meeting.
2.
Driving new customer relationships,
familiarizing yourself with the history of customer's company, KOPL, and the relationship of the two distributors, exploring the requirements of new products that can be outsourced or manufactured by Kumar. Assisting in development and executing strategies of new market Development and Penetration.
3.
Market Development & Product Promotion:
Responsible for Advertisement; New Product Promotion. To prepare monthly marketing chart product wise & country wise in coordination with Product Owner & Marketing Team. To prepare Digital Marketing Plan (Webinar, E-mail, Linked In Campaign etc) in coordination with Digital Marketing team.
4.
Inventory Management:
To assist Business Manager for inventory as per Cash flow & business requirement
5.
Regulatory:
To coordinate for registration of products as per region regulatory requirement
6. Coordinating with Logistics Team to dispatch all orders through generating BOL and coordinating with warehouse for timely dispatch.
Women-friendly workplace:
Maternity and Paternity Benefits
Add a note
Something suspicious?
Report this job posting.