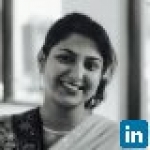 09/07
Sonal Krishen
HR Manager at Titan Company Limited
Views:2224 Applications:188 Rec. Actions:Recruiter Actions:63
Titan - Senior Manager - Technical Capability Development (15-22 yrs)
Sr. Manager - Technical Capability Development, Titan, Bangalore
About Titan :
Titan Company Ltd, one of India's leading personal life-style companies is a joint venture between the Tata Group and Tamil Nadu Industrial Development Corporation (TIDCO). While Watches, Jewellery and Eyewear are our established lines of business, Fragrances and Sarees are our new businesses. Titan has 5 joint ventures & subsidiaries - Titan Engineering & Automation Ltd., CaratLane, Favre Leuba, MontBlanc and TitanTimeProducts Ltd.
Titan has chosen to enter sectors that are related to design and life-style, and are either unorganized or under-served. In the last 30 years, Titan has transformed how business is done in these sectors. We are now the fifth largest integrated watch manufacturer in the world. We are a market leader in the categories we operate in and we aspire for multi-fold growth in the next few years. A deep commitment to customers, employees and doing business in a socially responsible manner lie at the heart of Titan's culture, as we transform with these changing times.
Our Culture :
People are the core of Titan's culture. We believe in creating elevating experiences for all the lives we touch - our customers, employees, people in the eco-system we work in, and the society we serve.
Role :
Head- Technical Capability Development
Role & Responsibilities :
- This is a key L&D role for building Titan's manufacturing and supply chain capability across businesses, pan-India.
- The role holder would lead a team of L&D professionals and partner with senior Business and HR Leaders to ensure that employees across Titan's Integrated Supply-chain & Manufacturing functions have the right capability.
- The scope of the role covers Titan's key manufacturing businesses i.e. Jewellery, Watches & Eyewear, across all sourcing offices and factories in Hosur, Pantnagar, Roorkee, Sikkim & Chikkaballapur.
- The scope of the role includes building capability for both white-collared and blue-collared employees of Titan.
The role-holder would lead technical and functional capability building in the areas of :

- Core manufacturing areas in each business

- Quality

- Process Excellence

- Supply Chain & Sourcing

- Specialist areas in each business

- Product & Process capability

To achieve this, the incumbent will :

- Work with Chief Manufacturing Officers, Leadership Council, HR Heads of each business unit to identify current and future priorities, skill gaps and therefore training & development opportunities

- Oversee development and delivery of content, training aids and materials

- Create and implement a Technical Competency Framework

- Implement technology solutions to scale and enable broader reach for delivery of training

- Build partnerships with external service providers to develop and deliver training

- Define success measures and measure impact of training interventions

- Develop and implement certification processes

- Explore developments & best practices in related industries and their relevance for Titan

- Create and manage training budgets

- The incumbent will be responsible for recruiting (where required) and managing a team of training managers and executives and actively engaging in their on-going development

- In addition to supervising the L&D team, the role-holder would identify and leverage a pool of internal trainers and experts to enhance reach and implement on-the-job training programs

- The incumbent will research and implement best-in-class training methodologies from across industries and specifically from leading retail organizations

- The role-holder will partner with the Head - Managerial Capability & OD to address any behavioral training needs

- The incumbent will partner with the Head - Titan Training Academy for establishing the manufacturing Center of Excellence and will work closely with the Head to ensure availability of appropriate content, faculty and certification resources as required

This role would report into the General Manager & Head - L&OD and Talent Management. Key stakeholders would be the Manufacturing Leadership Teams & Department Heads, Union Leadership Teams, HR Heads of the manufacturing units and other functions within the Titan L&D team.

Candidate Requirement :

Educational Qualifications : Engineering - Preferably Industrial or Manufacturing streams

MBA (operations) - preferred, not mandatory

Experience Required :
- Minimum 15 years of experience

- Experience of working in a manufacturing environment

- L&D experience in a manufacturing unit

- Experience as a people manager

- Apart from English, the candidate would ideally be able to communicate in Tamil as well

- We are looking for an individual who is passionate about learning, is ready to experiment and explore new ways of learning, and is able to bring in a systems perspective into building organizational capability

- To be successful in this role, the individual would need to be able to build strong working relationships, influence to create impact and be customer focussed. The individual would need to demonstrate leadership and people management skills.

- Functionally, the candidate will need to demonstrate the following competencies

- Needs Analysis

- Instructional Design & Adult Learning Principles

- Learning methodologies & tools

- Training Administration

- Planning & Organizing

- Learning Technologies - Learning Management Systems, e-learning, mobile learning, social learning

- Facilitation skills

What you can expect at Titan :

Titan recognizes that it is the contribution of its people that is key to the company's success. As an organization that has its people at the heart, we seek to create enriching experiences for our people. Needless to say, learning and growth are areas we focus on. We strive to create a work culture that encourages the employees to learn, innovate, experiment and grow.

Titan is an Equal Opportunity Employer.
Women-friendly workplace:
Maternity and Paternity Benefits
Add a note
Something suspicious?
Report this job posting.