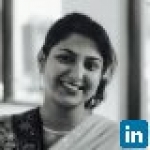 17/05
Sonal Krishen
HR Manager at Titan Company Limited
Views:1524 Applications:56 Rec. Actions:Recruiter Actions:54
Titan - Assistant Manager - Talent & Performance Management (1-3 yrs)
Assistant Manager-Talent & Performance Management
Job Details :
- To support the development of a comprehensive talent management strategy aligned to the overall business plan and drive the strategy to enable the identification, and retention of high-performing employees. To support & drive Talent initiatives and anchor the Performance Management agenda for Titan.
External Interfaces Internal Interfaces
- Assessment Providers
- Creative Agencies
- Other Consultants / Vendors - HRBP Team
- HR Tech team
- C & B team
- Leadership Development Team
Job Requirements :
Education :
- Graduate, preferably with an MBA in HR from Tier I/II Bschool / PG in a related field
- Any related certifications will be a plus
Relevant Experience :
1-2 years of experience in HR / People function or HR Consulting
Behavioural Skills :
- Thinks big
- Entrepreneurial drive
- Nurture relationship
- Influence for impact
- Accountability
- Innately Curious
Process Contributions :
Talent Management : Anchor annual processes
Talent Reviews & Potential Assessment :
1. Support in Process Design/Mapping of talent reviews for Band 4,5
2. Drive the roll out/implementation process for all potential assessment processes
3. Provide guidance/training and ongoing support to manage/navigate the process
4. Provide data/insights on mobility and other critical talent insights to support action planning
5. Monitor progress and report status of actions identified and agreed upon for identified cohorts
High Potential programs :
Talent assessment for specific Leadership Development programs - ELP / YLP / SEP
1. Define the process and eligibility guidelines for the leadership programmes aligned to the talent strategy (YLP, ELP, SEP)
2. Support in the training of the assessors as per requirements and develop handbook for the assessors for ready reference
3. Support in the conduct of assessment centres and ensure that the process is as per guidelines
4. Support in the calibration of assessment ratings in liaison with the assessors and develop the development report
5. Provide the feedback basis on the assessment centre & IDPs to the candidates for development
6. Announce the results and intimate the results, IDPs to the Leadership Development team for crafting the development journey
7. Support in the execution of Senior Management Development initiatives planned for the year
Talent Management :
Support & Drive talent initiatives as prioritised for the year
1. TM Platform : An AI driven platform that serves as an internal talent marketplace to enable discovery of talent & opportunities to shape Careers at Titan. Support roll out. Enable campaigns. Integrate processes.
2. Talent Fair : An initiative to create awareness & enable discovery of possible careers at Titan, provide thought leadership on how to design own careers, provide tools to help design careers.
Performance Management :
Annual Cycle management :
1. Bring in best in class practices and thinking on performance management processes and systems
2. Anchor the annual Goal Setting cycle, including Goal Audit process
3. Anchor the Continuous PMS, Mid Year, Annual PMS cycle
4. Anchor the yearly Promotion cycle
5. Drive process improvements & trainings for relevant stakeholders
6. Introduce / drive other PMS related processes such as PIP, CIP, Goal Labs in liaison with managers, HRBPs
7. Enable consolidation and final inputs on ratings and promotion to the C&B team
Technology Enablement / Enhancement :
1. Custodian of all talent related data points for employees in identified levels/bands. Enable seamless data availability and accuracy of these data points for all relevant stakeholders
2. Timely system set up and form launches for the respective processes. Manage system related aspects and resolution of queries.
2. Tech enhancements / new features introductions related to annual processes & initiatives
3. Explore further scope of tech enablement and partner with HR Tech team for additional tools etc.
4. Ensure quarterly release of Talent Dashboard to leadership.
Women-friendly workplace:
Maternity and Paternity Benefits
Add a note
Something suspicious?
Report this job posting.