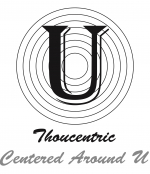 01/05
Recruitment Team
Talent Acquisition at Thoucentric Technology Private Limited
Views:79 Applications:18 Rec. Actions:Recruiter Actions:0
Thoucentric - Consultant - Internet Of Things (7-14 yrs)
Job Description:
Role Summary:
The role requires individuals to be responsible for successful delivery of IoT Projects across various industries, sectors, and geographies. This role also requires technical acumen for learning a new tool and indulge in configuration and customization of the devices. The consultant will provide functional and business process expertise on a project which generally consists of consultants, subcontractors, remote global resources, and client employees. The consultant participates in design activities and fit-gap analysis along with validation and testing of the solution. The individual will be part of a multiple disciplinary team in the delivery of customer contractual obligations and is responsible for the successful and timely completion of projects resulting in customer sign off and project acceptance.
The role would need individuals to gradually pick up both functional and technical aspects of IoT technologies that are currently used by client or other market standard technologies recommended by us to the client.
Job Description:
Work on cutting edge IoT solutions for the firm's clients - some of the largest organizations in the world
In this role you will focus on designing and developing appropriate end-to-end IoT solutions, establishing performance metrics and leveraging existing tools to ensure a highly scalable, high-performance solution for our clients. In partnership with the solution architects and development team, you will formulate and execute a strategy to drive adoption of IoT whilst building deep relationships with senior technical individuals within customers to enable them to be IoT advocates. You will act as a technical liaison between customers, service engineering teams and support
Lead IoT solution implementations on the back of strong leadership, project, and resource management skills
Required Skills:
- Masters or Bachelor's degree in Computer Science, Industrial Engineering, Electronics or equivalent
- 8+ years of experience in application, database, network and sensor architecture, engineering practices such as code refactoring, design patterns, design driven development, continuous integration, building highly scalable applications, application security
- 2+ years of experience building IoT Solution Architecture and developing PoC/MVP for a large-scale enterprise-wide solution
- 2+ years of experience designing Data Architecture viz. data ingestion, stream/batch processing, analytics on an enterprise-scale IoT project
- 2+ years of experience designing IoT device network such LoRA, Zigbee, etc.
- Experience in cloud computing, network programming, embedded system programming, big data analytics, AI/Machine Learning and microservices architecture
- Experience building one or more specific IoT industry solutions (i.e. smart cities, Industrial IoT, manufacturing, business automation, health, asset tracking, smart utilities, etc.)
- Ability to architect end-to-end solutions for our customers using IoT Platforms and Services
- Knowledge of IoT platforms such as AWS IoT, Azure IoT, GE Predix, PTC Thingworx
- Knowledge of mobile applications such as Android, iOS native applications, hybrid applications
- Understanding of Web/Internet programming such as Java spring, node.js, .Net Web frameworks, web services using
RESTful services using Java, JavaScript, Python and C#
- Understanding of network programming such as HTTP, HTTPS, TCP, UDP, SSL, SMTP, SNMP, RF - Zigbee, BLEm RF, Wifi, NFC, RFID, etc.
- Understanding of Embedded Systems Programming such as Applications development on uC/uP/DSP - ARM9 & 11, Cortex, Adruino, Rasberry PI, SOC from Atmel, NXP,TI and others, Device protocols viz. GPIO, SPI, I2C, CAN, SDCARD interfacing, interfacing with various sensors and smart sensors
- Understanding of application, server, and network security and compliance requirements
- A breadth of knowledge around different kinds of IoT sensors
- Strong knowledge of IP-based wireless technology, public wireless networks and IP networking
- Knowledge of shop-floor SCADA/PLC systems is a big advantage
Personal Attributes:
- Ability to cope in a technically complex and fast-changing environment, respond calmly and rationally to changing aspirations in a deadline-driven situation
- Strong planning and organizing skills including the ability to manage several work streams simultaneously
- Excellent communication skills with a capacity to present, discuss and explain issues coherently and logically both in writing and verbally
- Good influencing and persuasion skills with the ability to enthuse and inspire multidisciplinary teams and build successful relationships at all levels
- Good team player, self-motivated and able to work on own initiative
- Clear decision-making ability with the facility to judge complex situations and assess when to escalate issues
Department: Analytics
Open Positions: 1
Location: Bangalore, Karnataka, India
Years Of Exp: 7 to 14 Years
The apply button will redirect you to an external URL, please apply there as well.

Women-friendly workplace:
Maternity and Paternity Benefits
Add a note
Something suspicious?
Report this job posting.