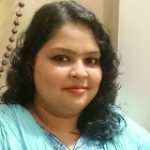 18/12
Lydia Naik
HR - Business Partner at The Wadia Group
Views:960 Applications:62 Rec. Actions:Recruiter Actions:2
The Wadia Group - Deputy General Manager - Projects - National Peroxide (10-15 yrs)
DGM - Projects (National Peroxide Ltd. )
Role Dimensions:

A) Strategy & Operational coverage: The leader has to enhance coverage of design, administrative and operational targets. He along with the other operational teams should work on targets.

- Plan capital budget project of chemical/petrochemical plants, define scope & deliverables, prepare project cost estimates & work out IRR/payback for brownfield & greenfield project.

- Prepare project proposal with sensitivity analysis, project duration & submit proposal for further approval of Project Head.

- After approval of project, do detailed planning of all activities including plant shutdown if called for, using Critical path method/ Bar chart/ Gant chart.

- Lead preparation of plot plan, showing process units & utilities, equipment layout etc.

- Lead and co-ordinate the project implementation with other engineering disciplines like Process, Civil, Mechanical, Electrical & Instrumentation including conflict resolution.

- Co-ordination of procurement & evaluation of bids, recommendation of supplier / contractor.

- Prepare detailed plant shutdown activities.

- Monitor project progress and ensure project is progressing as planned, applying correction wherever necessary.

- Prepare project progress report, cash flow/ S-curve report, intimate project updates to higher ups, indicating any issues & suggestion to overcome issues on monthly /scheduled interval basis.

- Deals with / co-ordination with specialists for getting statutory approval from local bodies like MPCB, DISH, Electricity Board, Municipal Corporation etc.

B) Operational

- Take necessary steps to finalize & get approved the quality improvement projects including energy conservation.

- Finalize priority for plant change improvement projects to achieve targeted goal.

C) Accountability

- Cost control & timely completion of undertaken projects.

- Measures & evaluate benefit and compare with that conceived.

D) Competencies

- Communication skills - oral & written

- Critical thinking & problem solving

- Excellent decision making & leadership

- Negotiation skills & conflict resolution

- Adaptability and tolerance to stress

2. Ideal Candidate :

Should have the following attributes:

- Degree in Chemical Engineering from reputed institute. Graduates from IIT/ICT will be preferred. Degree/Diploma in project management is preferred.

- 10 to 15 years experience in managing projects in chemical / petrochemical plants with minimum 100 crore capital in Chemical/Petrochemical plant.
- Should have completed two to three projects from concept to commissioning. Experience in both Greenfield & Brownfield project is preferred.

- Working knowledge of multi engineering disciplines viz. Process, Civil, Mechanical, Electrical & Instrumentation and ability to co-ordinate with all such disciplines.

- Knowledge on procurement practice.

- Knowledge of typical equipment like pumps, compressors, heat exchangers, distillation/ extraction/ absorption columns, storage tank/ vessels, utilities like- Boilers/cooling towers/refrigeration systems, major instruments and DCS system typically used in chemical / petrochemical plants.

- Knowledge of international standards like API, ASME, BS, DIN applicable to process plant equipment / piping.

- Knowledge of Hazop, Hazan, Consequence Analysis & Hazardous area classification.

- Should be able to work with project management software like Primavera / MS Project and must be familiar with technics like CPM/ Gant Chart.

- Candidate must have knowledge of statutory requirement by statutory authorities like MPCB, Inspectorate of Boilers, DISH, Municipal Corporation, Electricity Boards etc.

- Good in written and spoken communication skills, including presentation skill.
Add a note
Something suspicious?
Report this job posting.