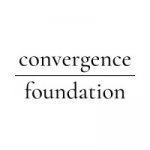 16/05
Monika
Program Associate-Talent Acquisition at The Convergence Foundation
Views:152 Applications:21 Rec. Actions:Recruiter Actions:0
The Convergence Foundation - Senior Manager/Program Manager - Public Finance (4-5 yrs)
(Senior)/Program Manager, Public Finance

Position : (Senior/) Program Manager, Public Finance

Location : Delhi/Chennai

About CEGIS :

The Centre for Effective Governance of Indian States (CEGIS) was co-founded by private equity investor turned philanthropist Ashish Dhawan and economist Karthik Muralidharan in 2019 to improve millions of lives by helping Indian state governments work better. CEGIS believes that improving the effectiveness of public expenditure is the most powerful way of achieving improved development outcomes at scale and will support Indian states by identifying and implementing evidence-based governance and public expenditure reforms.

We will do this through a dedicated state office co-created with the state and integrated with the Finance and Planning Departments of the state. The staffing model will include CEGIS personnel as well as staff seconded by the state. We aim to build the organization in a "state-led" way, where we focus on deep partnerships with states with an iterative cycle of "thinking" and "doing". The central CEGIS office will aim to curate ideas based on both evidence and experience, support state-level experimentation, and accelerate adoption of successful practices across states.

CEGIS Model of Functioning :

- Weaknesses in state capacity hurt both development and service delivery (and disproportionately affect the poor). CEGIS believes that state capacity ultimately boils down to three key fundamentals, which therefore become the three verticals of our work. These are Outcome Measurement, Personnel Management, and Public Finance.

- High performing organisations measure the outcomes that matter and use this for goal setting and progress tracking. They ensure adequate and appropriately skilled staff are hired and given autonomy on processes but held accountable for outcomes. Finally, they allocate their resources in the most cost-effective manner. These principles of allocative efficiency and capacity augmentation are equally applicable to governments.

- CEGIS believes that states are the most important unit for addressing these issues. Therefore, we work with state governments to generate actionable insights, formulate effective solutions and facilitate measurable impact in terms of developmental outcomes. Currently, CEGIS is working in Telangana, Delhi, Bodoland Territorial Council, and Tamil Nadu. At the state level, CEGIS identifies sectoral priorities jointly with the state government, and then aims to integrate the three verticals (Outcome Measurement, Personnel Management, and Public Finance) into specific projects to improve governance, service delivery, and development outcomes.

- As mentioned, CEGIS works in an embedded manner with teams being based out of state government premises and engaging with different stakeholders including the department heads and other officials on a regular basis. The support provided involves both long term core projects as well as tactical support to the government in important functions.

CEGIS - PF Vertical in Delhi and Tamil Nadu

- CEGIS commenced its Public Finance activities through a deep strategic partnership with the Government of National Capital Territory of Delhi (GoNCTD) with a 5-year MoU in December 2020, to achieve the singular goal of augmenting the state's own tax revenues in the aftermath of the pandemic shock. A similar MoU is now being signed with the Government of Tamil Nadu with the broader goal of transformational impact in the quality of public performance management and quality of expenditure.

Position Summary :

- CEGIS' work in Public Finance covers both its constituents, i.e. public revenue and public expenditure. Revenue augmentation is a core area of work and we engage with all relevant revenue raising departments within the state government, including GST, Transport, Excise, and Revenue. In addition, we work with Municipal Governments to help augment all major tax and non tax revenue streams at the local level. The public expenditure workstream can encompass activities in any or all elements of (1) outcome based budgeting, (2) public finance management systems, (3) Financial impact assessment in the form cost effectiveness and rates of returns.

- Our projects can be of a wide variety and involve elements of research and analytics, advocacy, policy implementation and evaluation, and active support to line departments in reforms adoption. A large part of the work is by its very nature quantitative.

Specifically, this will, among other things, entail :

- Conducting detailed budgetary analysis at different levels of government

- Conducting situational analysis on a variety of economic sectors and subjects

- Conducting forensic analysis to identify anomalous patterns in taxpayer behaviour

- Mapping government budgeting and administrative processes and identify efficiency enhancing solutions

- Conduct financial impact assessment in terms of cost effectiveness and rates of returns.

- Design and implement micro RCTs on live policy interventions

The Program Manager/Senior Program Manager - Public Finance is required to play an important role in contextualizing and executing the CEGIS vision in Delhi and Tamil Nadu. The role will work closely with the Public Finance technical team and the relevant State team, and collaborate with other CEGIS teams (Outcomes Measurement; Personnel Management; Sectoral teams). The Program Manager/Senior Program Manager will be jointly reporting to the Lead, Public Finance and State Leads.

Roles and Responsibilities :

The key responsibilities of the Program Manager include :

- Working closely with senior academics and government stakeholders to tailoring research/policy design and protocols to local contexts, and translating technical requirements to on ground implementation.

- Managing government relationships with bureaucratic leadership at the highest level from end to end and ensuring timely delivery of outputs and ongoing engagement with CEGIS projects.

- Managing a team of associates and supporting them in execution of programmatic projects and development of high quality outputs (presentations, reports, briefs) summarizing project progress, data analyses, research findings for both technical and non-technical audiences and for dissemination at various fora.

- Ensuring adherence to data quality protocols, including auditing enumerators, monitoring data collection, and conducting data quality audits in any data collection project

- Facilitating access to administrative data from relevant government line departments, review them using a prescribed template and conduct analysis as required

- Managing all the primary, secondary, and administrative data by strictly following data management and security protocols

- Assisting in standardization of protocols for projects

- Supporting the technical and professional development of reportees

- Keeping track of global best practices and research and assist in strengthening team's capacity to adopt those

Education and Experience :

- Master's degree or equivalent in economics, statistics, public policy, engineering, social science, or related fields from a reputed institution

- 4 to 5 years relevant work experience, including research, basic quantitative analysis, client management (preferably with governments) and managerial experience

- Some experience in quantitative data management and analysis using STATA, R (strongly preferred) or Python programming

Required Skills and Abilities :

- Excellent problem-solving and strategic thinking skills, strong research aptitude ability to analyse complex quantitative and qualitative data and formulate solutions - Fluency in English and excellent writing and communication skills (ability to communicate complex ideas in a meaningful way and across different audiences) within and outside the organization. Some proficiency in the relevant local language will be a plus.

- Demonstrated relationship-building ability and management of high-level relationships with partner organizations, ideally based on experience of working with Indian state governments

- Strong planning and organizational skills, and an ability to be able to set priorities, plan timelines and meet deadlines

- Passion for improving the effectiveness of Indian States, and alignment with CEGIS's theory of change/ impact

- Operating style suited to working independently and in a small-organization setting, where teamwork and resourcefulness are highly valued

- Ability to work under pressure by handling competing priorities, strong planning and organizational skills, and an ability to be able to set priorities, plan timelines and meet deadlines, maintaining attention to detail and delivering high-quality outputs

- Ability to think creatively, willing to take risks to experiment with new ideas and the ability to turn ideas into action

- High ability to collaborate and actively listen to others, understanding and valuing others' views

- Versatility to be comfortable taking on different projects and quickly dive into new sectors

- Understanding of at least one of taxation, public finance management systems, or budgeting would be preferred.

- Understanding of experimental and non-experimental research methods, including design and implementation of field sample surveys is an added advantage.

Location and Compensation :

CEGIS is looking for suitable candidates for this role in Delhi as well as Chennai, Tamil Nadu. Remuneration will be competitive with Indian philanthropy and social sector pay scales and will depend on the candidate's experience levels.

- Pre-reads for the application process

Please go through the following materials before sending in your application :

1. Concept note on CEGIS

2. Podcast episodes with Prof. Karthik Muralidharan - one each on education and healthcare in India.

You are also encouraged to read more of Prof. Karthik Muralidharan's work here. Interested candidates are requested to submit their application here.
This job opening was posted long time back. It may not be active. Nor was it removed by the recruiter. Please use your discretion.
Women-friendly workplace:
Maternity and Paternity Benefits
Add a note
Something suspicious?
Report this job posting.