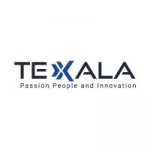 10/02
Khushboo Sharma
Manager Recruitments at Texala India Pvt Ltd
Views:105 Applications:9 Rec. Actions:Recruiter Actions:4
Texala - Senior Technical Project Manager - Odoo/Python Web Development (7-10 yrs)
Senior Technical Project Manager - Odoo, Python Web Development

- Are you interested in working in a fun, professional, and creative environment where your intellect & ingenuity are valued!

- Want to work in an innovative environment and think out of Box?

- We seek to hire a Senior Project Manager (Technical) who will be responsible for projecting a team of developers, designers, testers

- This person is a developer for 7-10 years. Did hands-on web development, web applications, Python, java scripts, familiar with Pycharm, Pydev, and Postgres in the past. This person is currently working as a team lead or Jr. project manager within similar environments. Now this person wants to lead a team of developers, UI designers, and testers while taking direct directions from applications and database architects, stakeholders to manage development projects, tasks, scheduling, and coordinating with other team leads.

- Must be familiar with Odoo, SDLC, cloud engineering, Aws, Google cloud, dockers, container, big data processing. This person can deliver working applications bug-free. This person's key reasonability is delivering projects on time and within budget with world-class quality.
- This person is ready to roll sleeves to do coding if needed and provide development support to developers to maintain higher development and coding standards and quality. This person needs to be familiar with IDE frameworks, SOA's. He, she must understand software architecting and understands reusable stacks and reusable coding concepts, and modularization. Superb logic and advanced math skills.

- The project manager has business communication skills. A positive attitude must lead a team with excellent communications verbal, written, and spoken English skills, including an ability to ask penetrating questions, detect unstated assumptions and resolve conflicts. Winning, positive, and leadership attitude. Project management methodologies as Scrum, Agile, Six Sigma are essential.

Interested! - Once in a lifetime opportunity to be a part of the world-class team.

- Now you have an opportunity to have all the fringe benefits of working in a progressive and fun business environment. Your creative ideas and enthusiasm are what you bring to the table.

- Texala is powered by intellect and driven by values. Speed, quality, and expertise as our key drivers.

Responsibilities :

- Create long- and short-term plans, including setting targets for milestones, adhering to deadlines, and allocating resources

- Assist in the definition of project scope and goals.

- Delegate tasks on the project to developers, designers, testers, quality assurance to complete them.

- Identify and manage potential risks and liabilities of multiple projects.

- Make effective decisions when presented with multiple options for how to progress with the project.

- Serving as a point of contact for teams when multiple units are assigned to the same project to ensure team actions remain synergy.

- Communicate with executives to keep the project aligned with their goals.

- Performing quality control on the project throughout development to maintain the standards expected.

- Adjust schedules and targets on the project as needed.

- Motivate people involved in the project to complete tasks on time.

Requirements :

- Technical Project Manager experienced with Odoo, Python, Postgres related web development modules.

- A track record as a coach, mentor, and developer of talent

- Ability to independently manage the operational aspects of ongoing projects and serves as a liaison between project management and project team

- An ability to drive to big picture goals and milestones while valuing and maintaining strong attention to detail and the ability to quickly identify and go to the optimal solution when presented with a series of constraints

- Demonstrated ability in people management, strategic planning, risk management, change management, project management

- Excellent judgment, analytical thinking, and problem-solving skills

- Experience in business process mapping or operational redesign/improvement

- Experience working with quality management approaches, techniques, and principles to ensure quality.

- Full understanding of software development lifecycle best practices

- Knowledge of both theoretical and practical aspects of project management

Compensation/Benefits :

- We offer flexible benefits and compensation packages that allow our managers and employees to make choices that fit their lifestyles. Salary is based on experience and includes a complete benefits package.

- Ideas are heard, and challenges are embraced at Texala. Working here requires commitment, energy, flexibility & a healthy dose of creativity.

- The trade-off for you to be working with us is that you will not have dull days. You will have fun while learning new skills & operating in a creative environment with healthy and supportive co-workers with unmatchable financial and professional rewards of a lifetime.

- We offer competitive benefits to help our employees stay healthy, meet their financial goals, protect their incomes and their families, and balance the demands of work and personal life.

- Bonuses based on individual performance

- Top of line medical benefits, health insurance

- Prescription drug coverage

- Paid sick time

- Wellness programs

- Casual dress

- Paid vacations.

- We require pre-employment background and drug screening.
Women-friendly workplace:
Maternity and Paternity Benefits
Add a note
Something suspicious?
Report this job posting.