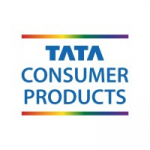 08/06
Manoj Badaik
Assistant Manager- Talent Acquisition at Tata Consumer
Views:524 Applications:83 Rec. Actions:Recruiter Actions:0
Tata Consumer Products - Senior Manager - Internal Audit & Enterprise Risk Management (8-10 yrs)
Key Responsibilities :


Internal Audit :

- Responsible for conducting audits for the various Commercial related business processes such as Order to Cash processes, Trade investments, Marketing spends, Sales infrastructure spends, CFA operations & logistics, Demand planning processes, new product launches internal controls review and Compliance related aspects in trade domains, across TGBL units nationally/internationally
- Introduce outside in good practices to be deployed by the audit members and staff in auditing the above processes.
- Conduct market visits from time to time to identify key process and control related concerns and shortcomings that need to be audited at C&F, distributors and limited retailer points depending on the bandwidth available.

- Ensuring timely execution of audits & release of reports with confirmed audit observations and agreed audit recommendations as per plan
- Monitoring coverage of all processes as identified in the work programs and ensuring continuous update of the work programs against new areas identified
- Depending on the requirement of the engagement, oversee auditors from Big 4 and mid-sized firm auditors to execute the engagements stated in the IA plan.
Enterprise risk management :
- Play a critical role in deployment of the ERM road map developed by the Chief Risk Officer (CRO and approved by the Risk Management Committee (RMC) of the Board. Refresh the road map on an annual basis or longer based on the business changes, regulatory update and Board expectations.
- Deploy the Risk Management Charter and Policies developed and approved by the RMC.
- Lead the development of the risk register for each region by closely engaging with various business heads, functional heads, functional managers etc. to include different types of business context evolution, related risks, risk drivers, mitigation plans and impact assessments. The risk registers are developed by the risk team via the risk engagement process with business stakeholders at various levels - business unit levels, regional levels, and global levels.
- Engage with the business to develop risk mitigation KPIs and monitor those KPIs by periodic review with adequate root cause analysis and enhancement in mitigation plans to achieve those KPIs.
- Track the relevant regulatory changes and based on that initiate new frameworks to comply / influence the business to comply with these changes. E.g. Cyber security risk assessment, Business continuity management, External risks tracking etc.
- Embed the ERM for business workflow across business domains.
- Deploy a robust follow-up mechanism enabling periodic follow-up and reporting of status of Mitigation plans to ExCom and RMC using ERM for business system.
- Integrate deliverables from special engagements that are driven by the CRO such as Food safety risks, Commodity risk management etc.
- Conduct series of alignment meetings with the country and regional heads including the Presidents, CFOs to finalize deliverables that will be presented to EO and RMC.
- Follow-up on the progress of the strategic mitigation plans that have been signed off by the business management from time to time and develop the mitigation score card. Align the risk mitigation score card with the business management including Regional President and the CFO before presenting to the EO and the RMC.
- Engage with the Strategy and Planning function from time to time to seek relevant intelligence on the development of organizational strategies that would have implications on the risk landscape independent opinion on the adequacy of certain mitigation plans that are strategic in nature (NOT process in nature say for instance GDPR compliance risks).
- Assist CRO to prepare deliverables for the Risk Management Committee of the Board
- Roll out other indicatives directed by the CRO such as launch of the Risk tool, awareness sessions with business owners on emerging risks, workshops, surveys to identify, consolidate and prioritize risks from time to time.
- Share the Risk evolution newsletter or communication within the organization to send early warning signals on some events that could have implications on the organizations risk environment.

Desired experience Level & qualifications

- Candidate with a total of at least 8-10 years work experience in FMCG industry of which at least 3-5 years is spent in Risk management and Internal audit.
- A recognized accounting / business qualification- i.e. CA / MBA (From leading Bschools) etc. Experience in strategic enterprise risk management or elaborate qualification in risk management.
- Preference will be given to candidates from industries dealing with Branded F&B and the organization should have considerable level of business process and governance maturity, so there could be sharing of "outside in" ideas and good practices.
ERM:
- Preferred to have played a key role in Risk management function of the company.
- Ability to develop risk registers, articulate this in regional business meetings and persuade the regional senior business stakeholders on both the criticality of risks and mitigations that are yet to be deployed/missing, mitigations that are less effective the - both in a detailed manner and as a executive synthesis.
- Has experience of understanding strategic objectives, growth drivers and key metrics of varied businesses such as Category shifts, brand, retailer, consumer etc.
- The ability to analyze and interpret strategic data of the business in order to frame hypothesis on various risks that would impact the next 5 years growth objectives eg: category risks (e.g.: early trends on sub-category changes and what TGB is doing to address these etc), brand risks, retailer risks (eg: range rationalization by a certain retailer due to a combination of reasons impacting future growth of a certain product line), market share risks, supply chain risks (eg: business continuity of 3rd parties or strategic co-manufacturers etc).Experience on commodity market and volatility risks may be a plus.
Internal Audit
- Preference will be given to someone who has audited the trade and marketing in Foods, beverages and liquid beverages environment, Supply chain management.
- Preferred to have a global outlook - done projects outside of India preferably in matured "route to market" environment, such as UK or USA.
- Ability to interface seamlessly with the senior leadership of business within Tata Consumer products (India & International) including its subsidiaries & associates.
- Strong communication and interpersonal skills to provide recommendations in simple and concise manner to the senior levels of management.
- Should understand the functionalities/interplay of SAP ERP with respect to sales, trade spend, supply chain etc.
- Strong understanding of the trade construct, practices, spends, controls in India and preferably in International markets.

Note: For your candidature to be considered on this job, you need to apply necessarily on the redirected career page of the company as well.

This job opening was posted long time back. It may not be active. Nor was it removed by the recruiter. Please use your discretion.
Women-friendly workplace:
Maternity and Paternity Benefits
Add a note
Something suspicious?
Report this job posting.