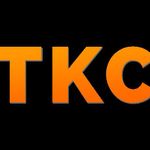 13/09
HR
HR - Head at Takshashila Consulting
Views:4949 Applications:338 Rec. Actions:Recruiter Actions:241
Takshashila Consulting - Junior Consultant/Senior Consultant - Gold Program (2-7 yrs)
Takshashila Management Consulting - Junior Consultant/Senior Consultant - Gold Program
Brief Company Description :
- Takshashila Consulting is a Management Consulting firm formed by a team of ex-McKinsey Consultants. We have over 6 years of unparalleled consulting expertise catering to some of the largest fortune 500 clients. Our founding team has IIT, IIM and XLRI graduates and spans wide ranging experience across Manufacturing, Healthcare, IT, Telecom, Education, Energy and Retail.
- Takshashila Consulting provides its services to some of the largest conglomerates of the country by collaborating with them in building their people, product and presence across the globe. In our quest to strengthen our client businesses, we have a strong team of professionals who lead from the forefront in bringing alive the impact that is planned. Our vision for the coming year is to strengthen this team by hiring like-minded, talented and driven individuals with a passion to work in challenging ecosystems.
- Thus, we are launching "TKC Gold Program" to strengthen the top cadre of this talent pool as part of our vision to spread our wings across the globe
Role Overview :
We don't have a job for you!
- We don't do jobs in TKC so we don't have one for you. We give you a platform that enables and steers in you the creativity, passion and rigour to get to the bottom of things and challenge yourself to the hilt.
- We are looking for self-driven, energetic, sharp and committed young individuals who can display extraordinary leadership skills and can work alongside the key leadership.
What will you get at TKC!
1. Opportunity for Newer and cutting-edge problems of the business to address; New locations that will broaden your horizon and make you think beyond your boundaries; Opportunity to work with the best minds in the industry
2. Challenges that stimulates your mind thus giving an entirely different picture in every situation; Handling oneself in a variety of situations with high degree of self-discipline and initiative
3. Personal Development and will stimulate your mental capabilities and put your physical fitness to test; Output driven approach in all action and communication both written and verbal
This is a unique opportunity to gain breadth and in- depth experience in various functions that would help in building the capabilities, systems, and processes needed to deliver bottom-line sustainable results.
Location :
Delhi & Noida
Is there a job description?
No, because this is not a job, it is like a profession, where you are trying to build your own skill. This is a stint where you will build your intellectual capabilities by doing different things in a span of 3-5 yrs. by engaging at different client engagements, new topics, locations.
A few things you may be involved in with us:
- Proactively gather the right data from appropriate sources, probe/consider all the facts, consider all possible perspectives; conduct root cause analysis, prioritize key factors
- To drive critical projects across domains and provide key inputs for improving and transforming the functional operations to support the strategic direction of organizations
- Active involvement in projects from initiation to delivery of complex analyses, metrics and sustained engagement at all levels of the organisation
- To serve as liaison between internal teams and create synergy to ensure all project targets and requirements are met.
- Deliver insights to our leaders that drive decision-making on the critical initiatives. Develop complete and well thought out execution plans that incorporate sound contingency and risk assessments to facilitate decision making and drive timely execution.
- Work with management and cross-functional partners to identify performance gaps, prioritize opportunities and develop and execute process improvement plans, in order to implement innovative business solutions
- Be part of the program management office to take end-to-end ownership of existing initiatives
- To conduct project closure activities and to formalize and communicate the acceptance, handover documentation and ongoing activities to accountable teams and complete a post-implementation review to identify areas of improvement
Who Should Apply?
Come and join us, if you want to accelerate your dream of becoming a management consultant. We are seeking for the best talent pool. This role is suited to people who are passionate about making a difference to enable growth in the organisation through problem-solving and experience-based judgment to complex challenges by focusing on the critical issues. People with the following credentials should ONLY apply
1. Date of Birth on or after 1st January 1991
2. Academic Credentials
- Gold/Silver Medalist in one or more degrees
- More than 90% marks in 10th and 12th Exams
- CAT percentile of above 98%
- Should be an MBA from one of the top 20 institutes in India or abroad (IIM or equivalent)- with a CGPA of more than 80% equivalent
3. Work Experience
- No break in career
- Not more than 2 job changes in the entire tenure before or after MBA
4. Other key skills
- Strong people skills and an ability to engage all levels of the organization
- Prior exposure to working alongside senior management
- Excellent communication skills - written and oral
- A willingness to - roll up your sleeves- and work at all levels of a client organization
Compensation (will be subject to performance in the interview)
1. Junior Consultant (1-2 years workex. post PG) - Upto 18,00,000/- per annum
2. Consultant (3-4 years of workex. post PG) - Upto 24,00,000/- per annum
3. Senior Consultant (5-7 years of workex. post PG) - 30,00,000/-
Women-friendly workplace:
Maternity and Paternity Benefits
Add a note
Something suspicious?
Report this job posting.