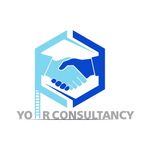 27/06
HR
HR Manager at Yo HR Consultancy
Views:597 Applications:133 Rec. Actions:Recruiter Actions:37
Store/General Manager - Retail/Hotels/Real Estate (8-12 yrs)
STORE GENERAL MANAGER

Job Description:
Location- Bangalore, Mumbai

Experience:

- 8 to 10 years (Bangalore)

- 10 to 12 years (Mumbai)

Must have:

- Experience of managing 15-20 people

- Experience from a luxury retails/airline/hotel domains

Roles & Responsibilities:

Job Purpose:

To manage the store operations of the respective store efficiently and run it as a successful unit through effective stock management, visual merchandising and achieve the desired sales targets while ensuring the customer service of highest standards.

Job Context & Major Challenges:

A store manager has to manage the storel operations, and at the same time achieve the sales target within a stipulated budget allocated for the store. The store manager has to manage the relationship with the visual merchandising team, projects ,HR ,buying team to ensure that the upkeep training, recruitment, the maintenance of the store are proper, and has to report to the regional manager .

The major challenges of the jobholder are:

- Lack of responsibility shown by the CCAs after few months of recruitment, low discipline levels - Screening of right candidate for accurate hiring

- Consistency of the sales inspite of daily challenges

- Consistency in delivery TC Experience daily

- Inventory management

- Rostering / people management / grievance

1. Accountabilities:

- Establish rapport with potential and actual customers on a daily basis - Ensure clean and safe environment for the customer

- Ensures Daily capture of customer information & Bill linking - identify gaps and suggest improvement

- Looks into pattern of information and draw inference on customer types /likings/trends /quality of information captured

- Thank you cards / Calls - process adhered to ( Tracking and ensuring business results and quality call outs

- Ensure every customer gets TC delight 100% adherence of experience delivered

- Ensure that customers become repeat customers once they enter the store. Personally develop relations with top 50 customers of the store - Track customer sales closely across segments /types on a weekly basis - Supervise customer needs and looks at new ideas to delight.

- Performance chats on a monthly basis with individuals

- 24 hours resolution for crew grievance /if escalation to close within 7 days

- Take the initiative at the store level to improve the employee engagement

- Ensure Development plan for Coache's and their teams is managed well on a quarterly basis..

- Appraisals - Quarterly chats on performance as per KRA

- Ensure there is development plan prepared for all store team members

2. People Management:

- Motivate the staff during the morning briefing about daily sales targets - Rostering , Schedule shifts and ensure punctuality of staff

3, HR Overview:

- Screening for New hires as per Evaluation matrix

- Closure of timely recruitments

- Monthly Store Training Calendar adhered to , and gaps are filled on a monthly basis

- Weekly Audits and check on understanding on new joinee training - Ensure 100% adherence that every customer get TC Delight - manages evaluations and trainings for the team - issues with customers sorted within 24 hours - Observes coaches and ASM and take inputs for their Teams - Training needs identified and discussed with L&D for resolution

4. Visual Merchandising:

- Implementation of the plan along with the VM champ

- VM changes at the suitable times in the store

- Replenishment of stocks on the floor

- Ensure VM Guidelines are met before store opening and during the day - Ensures daily actions are taken on VM opening checklist

5. Window Maintenance:
- Ensures standards are met - does a walk thru twice a day

- Gives feedback on sections before pictures are taken and sent to HO - Display change - ensures activity done and time lines adhered to - Fixture maintenance -ensures problems are timely fixed.

- New GTM Window installations - timely done

- Track sales from merchandise going to stylists

6. Standard Operating Procedures:

- Ensures that store opening/closing standards are followed properly, if gaps helps improve system

- Drives Store PnL

- Responsible for personnel planning, work hours, store / team holiday plan

- Inventory management and planning for each product category - Drives Store CRM Managements

- Ensure Timely closure on MIS / Reports Etc Ensure that the housekeeping staff follows the checklist properly

- Control mechanical maintenance of lights, air-system, electrical equipment

7. Accountabilities:

- Reports property damage, request needed repairs within company time frames

- Conducts monthly meetings with different stakeholders

- Ensure proper installation of signage display faade properly cleaned - Daily Counts - Supervision of accuracy and timely reports sent. - Inward /Outward - Registers maintained ,weekly supervision on dispatch / signs off on compliance

- Manages External Relations -Landlords / Mall team/ vendors

8. Cost Management:

- Schedule the expenditures for the month(petty cash management)

- Follow the preventive maintenance schedule to reduce the costs

- Maintain the safety, energy consumption, and expenses reports

- Control costs incurred on the services provided by the vendors

- Control cash deposits and submission of credit slips on a daily basis

- Maintain records pertaining to customer discounts, schemes

- DMS - Supervision of DMS entry weekly and sufficient funds for store to run

9. Achievement of sales targets:

- Explain & drive the sales targets to Managers on a daily basis - Coordinates with RM on Monthly Targets

- Contribute to the team efforts for accomplishing desired results by setting objectives and directions for KPI's ,category revenue, competition analysis, market trends

- Analyze sales very 3 hours to better daily performance

- SMS to be sent to the RM as required

- Motivate store team to achieve daily targets

- Understand Business on a MTD/WTD/FTD basis and briefs coaches .

10. Shrinkage control:

- Ensure the global count is done accurately on a daily basis and reports sent to HO

- Ensure that nobody from the staff indulges in pilferage and other activities

- Co-ordinate with security guard & staff to keep a watchful eye on customers

- Anticipate problems & preempt them by coming up with creative solutions

- Constantly identifies areas of improvement, takes initiative to drive them

- People Management- Demonstrates ability to holistically monitor various HR analytics like workforce planning, staffing levels, engagement scores, salary costs, attrition levels

- Competencies- Works with individuals to identify areas of development, works to improve them

- Work Standards- Sets standards for excellence to achieve a high level of quality - Accepts responsibility of outcomes of one's work; admits mistakes and refocuses efforts

- Provides encouragement and support to others in accepting responsibility; does not accept others' denial responsibility without questioning

- Raises the bar and repeatedly encourages the team to continually improve. Allocates appropriate resources to get the work done - Provides clear, thorough & timely feedback on work performance to individuals.

- Gets Results- Raises the bar and repeatedly encourages the team to continually improve. Allocates appropriate resources to get the work done - Provides clear, thorough & timely feedback on work performance to individuals

- Customer Relations- Works to educate the customers so that they are fully aware of products Establishes good interpersonal relationships by helping people feel valued

- Handles upset customers by hearing the customer, empathizing, apologizing, and taking personal responsibility for resolving customer problems/issues

- Team Work- Builds strong teams that capitalize on differences in expertise, competencies

- Champions collaborative team working across departments/ functions - Proactively works with colleagues to develop solutions to their issues
This job opening was posted long time back. It may not be active. Nor was it removed by the recruiter. Please use your discretion.
Women-friendly workplace:
Maternity and Paternity Benefits
Add a note
Something suspicious?
Report this job posting.