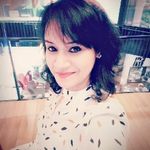 15/04
Khushboo Gogoi
Head - BU(Talent Acquisition) at Analytics India Magazine
Views:1034 Applications:158 Rec. Actions:Recruiter Actions:13
Senior Manager - Business Analytics - KPO (10-12 yrs)
Senior Manager - Business Analytics - Bangalore Area

Reports to - COO

Role Type - People Manager -

Key relationships - Internal: leads of Capabilities team comprising of Data Scientist, Data Strategist, Data Journalist skills (campaign, trading, sales/marketing, analytics) and leadership across geos

External: customers, commercial team and market stakeholders

About MiQ :

MiQ is the leading marketing intelligence company with technology and people that help businesses win. They are experts at ingesting large amounts of data, modelling data to convert into insights and then actioning these insights through a variety of products and services. Our People have an endearing and unique quality that sets them apart from the rest and that is why our product inspires. Our People make the difference, and our values make the people.

In short, MiQ makes data valuable, insightful, and intelligent, which helps clients engage customers, grow sales and generate revenue. MiQ offers its clients products and services across Media (which is their programmatic managed media offering), Analytics (custom engineering and data science solutions for business challenges in digital marketing space) and Technology (their technology and analytics capabilities geared for their customers use). They enjoy a 97% client retention rate globally across brands such as Walmart, Barclaycard and Ford. MiQ was built 10 years ago by Gurman Hundal and Lee Puri, with its original base in London, UK. Remaining a

self-funded business, the company has now grown to over 700 employees, with 15 global offices covering 4 continents. Our business vision is to empower the marketing divisions with the relevant insights so that they can shape the overall business strategy. It is for this reason MiQ has very exciting and realistic growth expectations over the coming years. It is a great opportunity to work across a global business while becoming a key contributor within a growing, winning organization. QUICK FACTS - Represent over 450 Client's Globally - 97% Retention Rate of Client's since Launch - 700 Global Employee- s, with a 100% Staff Retention Rate in the first 3 years of the business, currently 93%

- Offices in London, Manchester, Hamburg, 10 cities in the US, Toronto, Australia and Bangalore - Award Winning Infrastructure - Recently voted for the - Best Use of Data- as well as - Best Trading Team- in UK and - Most Innovative Brand in Mobile- in North America-

Position Summary :

- You should have previous experience working on globally distributed teams. We do not expect you to always know the answer, but you should be able to communicate with your team of data scientists across and specialized skills.
- Primary responsibilities include optimization and efficiency in our Analytical & DS practices, managing peer and stakeholder relationships, thought leadership for Capabilities and Analytical layers and getting the teams future ready.
- Develop a team with state of the art capabilities within a sub stream of Data Science (e.g. Recommender Systems, Natural Language Processing, Sequence Mining) along with having a strong understanding of the business metrics.
- You will be required to utilize the existing frameworks, standards, patterns to create architectural foundation and services necessary for AI applications that scale from multi-user to enterprise class and demonstrate self as an expert by actively blogging, publishing research papers and creating awareness in this emerging area.

Key Responsibilities :

- Success Indicators/Outcomes Delivery Management
- Provide data science expertise to Data n Analytics team and commercial teams. You will work together with market stakeholders to drive results by assessing needs and developing data science methods, products and capabilities.
- Develop analytical solutions that bring critical insights to a variety of different problems such as targeting customers and segmenting markets, product design, marketing optimization, demand forecasting and brand valuation, profit and price analyses, fraud detection.
- Collaborate closely with and influence business consulting staff and leaders as part of multi-disciplinary teams to assess opportunities and develop data driven solutions for MiQ clients across all verticals.
- Research and develop novel machine learning and statistical techniques to solve complex business problems.
- Build and evolve vision and strategy of using machine learning, predictive modelling, optimization and data. Develop and implement proprietary machine learning algorithms and techniques to solve business problems. Achieve results on initiatives that contribute to growth

- Lead by example - set up recommendation, product usage, set precedent, instil confidence in wider- team. Build PoVs, help structure POCs, is client front-ending, is a story-boarder and storyteller and can respond to RFP/RFIs -

- Mentor and coach team members on problem solving, data science tools and techniques, and mange performance.

- Performing data analysis by integrating data from different data sources.

- Participating and add value throughout data life cycle - data capturing, model inputs.

- Active participation in client specific solution pitching.

- Increase the analytics coverage in our media business -

- Influence business upscale with identified Analytics and DS opportunities -

- Workload Distribution for team - ensure even and well-rounded distribution of work for all members -

- Implement, enforce and monitor best practices of delivery management -

- Resource management and communicate headcount requirements on a Quarterly basis -

- Play key stakeholder role for P&T developments and spearhead internal tool adoption within the market and team. You will also help us apply your expertise in building world class solutions, conquering the business problems, addressing technical challenges using AI Platforms and technologies. -

- You will need to have an innovative and transformation mindset to identify improvement opportunities to optimize processes, decrease costs and increase client value.

- You should have latitude in decision-making and determination of objectives and approaches to critical assignments. -

- The decisions you may make can have a lasting impact on area of responsibility with the potential to impact areas outside of own responsibility -

- Highlight any perceived risks and early alerts to the management based on data analytics

Team and People Management

- Owning the OKR creation of the team and continuously monitor the progress.

- Subject matter guidance i.e. coach and develop core Analytics, DS and specialized competencies among team

- 1-2-1s with team members - focused upon business delivery, personal growth

- Focus on Individual Development - structured long-term approach

- Identify and facilitate with HR trainings required for team- s/individual development

- Own the leave management process for business continuity

- Owning the review and appraisal process

- Working with L&D on areas of improvement for engagement

- Drive initiatives cater towards team's motivation and challenges

- Managing high work ethics and discipline within the team.

- Resource management and communicate headcount requirements on a Quarterly basis - succession planning

Market Connect :
- Being part of the leadership team, enhance the analytics and DS solutions outlook of MiQ's offering - OKR

- Active involvement in Markets- strategy and creation of execution plan accordingly

- Connect and play an influential role in sales, client services, solutions etc. teams.

- Be the SPOC for the market requirements and resolutions from BA team

- Build and strengthen relationship with Trading directors/managers and other relevant folks in Sales, CS

- Increased voice among analyst/ DS teams, and central department leads

- Work with other DnA Leaders - on market concerns and see whether some other team has found a solution to it and customize it to tackle your challenges.
Qualifications :
- 10+ years- industry experience (or 5+ years with a post-graduate degree in a quantitative discipline such as applied mathematics, computer science, statistics etc.) in a data science, advanced analytics or machine learning/ AI team.
- Proven leadership and people management experience. 5+ years developing the careers of 10 or more direct reports.

- A Bachelor's Degree in Computer Science, Mathematical or Statistical sciences or related quantitative disciplines is required.
- Proficiency in one of the following programming languages: R, Python, Java, SQL.
- Proficiency in applied machine learning, optimization, statistical and probabilistic modeling techniques in relevant problem areas such as forecasting, text mining/NLP techniques, clustering, personalization and recommendation engines. - Strong theoretical understanding of statistical techniques, machine learning algorithms and their mathematical underpinnings
- Strong capabilities in SQL and experience working with databases and distributed data (MySQL, PostGreSQL, SQL Server, RedShift, SparkSQL, Hive, Pig) - Experience with the Python Data stack and machine learning frameworks (e.g. Numpy, Pandas, Dask, scikitlearn, mlr, caret, H2O, TensorFlow, PyTorch, Caffe,MLlib) is required.
- Demonstrable experience in exploratory data analysis (Jupyter, D3, Tableau, RStudio), distributed data frameworks (Hadoop, Spark, Hive, Presto etc.), code review and version control tools, batch and streaming data pipeline orchestration (Airflow, Azkaban, Luigi, Kafka), containerization (Docker, Kubernetes etc.) and deployment (Jenkins) is required.
- Strong interpersonal and communication skills and ability to communicate with cross-functional stakeholders
- Examples of relevant domain expertise: predictive modeling, customer journey modeling, computational advertising, demand forecasting, recommender systems, cohort analysis and insights generation, graph/text mining

- Ability to interpret and explain model predictions and insights to varied audiences
- Ability to thrive in an unstructured environment, working autonomously on a strong team to find opportunity and deliver business impact - Engage and execute the dashboards on Tableau or similar visualization tools
Women-friendly workplace:
Maternity and Paternity Benefits
Add a note
Something suspicious?
Report this job posting.