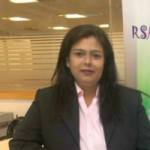 23/06
Priti
HR at SURESH SURANA & ASSOCIATES LLP
Views:247 Applications:45 Rec. Actions:Recruiter Actions:0
RSM Astute Pvt Ltd - Director/Executive Director - Internal Audit - CA (10-15 yrs)
About RSM Astute :
RSM Astute Consulting Pvt. Ltd, along with its affiliates, (RSM Astute Consulting Group) is the 6th largest accounting and consulting groups in India, with personnel strength of over 2200 employees. RSM Astute Consulting Group is the Indian member of RSM International, which is the 6th largest network of independent accounting and consulting firms worldwide, with annual combined fee income of US$ 6.3 billion and offices in over 120 countries.
RSM Astute Consulting Group offers a wide range of specialized, multi- disciplinary professional services that meet the immediate as well as long-term needs of businesses.
The Group provides a wide range of professional services with special focus in the fields of Corporate Advisory and Taxation Services and Internal/Management Audits. Other services include Financial Process Outsourcing, Company Law and Commercial Documentation, Quality Management Systems, Operations Consulting, Information Technology Solutions, Executive Search and Recruitment Services, etc.
RSM Astute Consulting Group has nationwide presence with offices in Mumbai, New Delhi - NCR, Chennai, Kolkata, Bangalore, Surat, Jaipur, Hyderabad, Ahmedabad, Pune and Gandhidham.
RSM holds itself to the standards of independence, professional objectivity, and technical excellence. The audit approach is designed to provide the flexibility to serve the unique circumstances and complexities of clients. The RSM approach includes understanding a clients business, the risks it faces, its internal controls, and assess the risk of material misstatement of the financials in order to design effective audit procedures. RSMs professionals bring a comprehensive methodology that leverages the extensive professional and technical resources for clients specific.
We are seeking Director / Executive Director for our Internal Audit cell for which essential Industry Specific Duties and Responsibilities include the following. Other duties may be assigned.
Location : Pune / Mumbai / Bangalore
Desired Profile :
- CA with 10-15 years of post qualification experience in Internal Audit
- Should have work experience with reputed professional firm specialized in internal audits.
- Self motivated, innovative, capable of handling stress, willingness to travel and meet the deadlines.
Job Description :
Summary of Responsibilities :
The Audit Senior reports to the industry or office Principal in Charge to general employment matters pertaining to specific engagements. The Audit Senior must exhibit high standards of professional and social ethics and must accept full responsibility as a Strategic Work Unit (SWU) Head for engagements of varying size and complexity to include, planning and coordinating the various phases of the field work, directing and reviewing the work of a number of assistants, and making decisions on all but the most unusual auditing matters. To perform this job successfully, an individual must be able to perform each essential duty satisfactorily.
Supervisory Responsibilities :
- Perform and supervise the broadest range of auditing issues from start to finish, oversee larger and more complex engagements, potentially one or more assignments simultaneously.
- Plan and coordinate the various phases of the fieldwork such as staff requirements, logistics, audit programs, and time budgets.
- Schedule, delegate, and review the work of staff members, support on-the-job training, and evaluate their performance.
- Guide the decision making process on all but the most unusual audit and accounting matters.
- Ensure complete and timely engagement wrap-up to include preparation and/or review of financial statements and tax returns, schedule Principal and central reviews, may coordinate closing meetings with clients.
Audit & Accounting Responsibilities :
- Evaluate the client's internal controls, prepare an audit program outlining the extent of sampling required, schedule the engagement, and document approval by the Engagement Principal.
- Review working papers for accuracy and completion, financial statements for suitability of presentation and adequacy of disclosures, and documentation of discussions with clients.
- Summarize engagement, make planning points for the next year, prepare management letters, final reports, and prepare routine client correspondence.
- Follow the progress of the engagement, aid in clearing points, and resolve auditing and accounting problems.
- Coordinate and expedite the review of files by the Manager, Audit & Accounting Principal and the Engagement Principal.
- Keep the Principal apprised of the progress of the engagement, consult with them on problem areas, review with them any significant audit findings, and recognize client service opportunities to follow-up on post fieldwork.
Development Responsibilities :
- Cultivate an increasing level of technical skills in auditing, management services, and consider the possibility of industry or service specialization.
- Keep current with Firm and CPE compliance requirements.
- Develop a learning program to continually develop and expand knowledge and expertise through learning opportunities: on-the-job, in the classroom and through professional literature and associations.
- Increase participation in activities outside of the firm to further develop interpersonal and communication skills, with an awareness of practice development responsibilities.
- Actively seek opportunities to expand services to existing clients and develop new business.
Administrative Responsibilities :
- Promote and uphold the firm's policies and procedures, and become knowledgeable in the firm's services.
- Complete appropriate billing forms as a follow-up to the budgeting process.
- Prepare regular and timely staff evaluations.
Interpersonal Contacts :
- Communicate engagement problems, findings, and status to Principals.
- Coordinate and delegate the work of staff and interns.
- Interface with client personnel to review audit findings, clarify results and encourage revised practices.
- Contact agencies and organizations by phone or letter to gather ancillary client information.
Technical :
- Knowledge of Internal control systems & processes
- Risk Assessment
- Basic IT environment knowledge
- Multiple Industry Knowledge with specialisation in few
- Understanding of all commercial laws
- Knowledge of Accounting & Auditing standards
- Knowledge of Companies Act
- Knowledge of Income Tax Act
- MS-office Skills
Women-friendly workplace:
Maternity and Paternity Benefits
Add a note
Something suspicious?
Report this job posting.