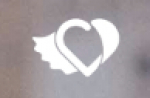 27/07
Marco
Operations at Relationship Hero
Views:28267 Applications:4589 Rec. Actions:Recruiter Actions:4196
Relationship Hero - Relationship Coach (0-15 yrs)
RELATIONSHIP COACH - $1000/MO
Top Reasons to Work for Relationship Hero:
Certification - While similar training programs charge $2,000+, we offer this free of charge to select candidates as an investment in your abilities. Training includes an exam and two mock coaching sessions you'll need to pass. You will also receive a $500 bonus.
Unlimited advancement potential-most coaches reach their first promotion within 6 months, which comes with a minimum 5% raise.
An incredible work environment dedicated to helping, healing, and changing the world-one relationship at a time.
JOB OVERVIEW
This is a remote full-time job (40 hrs/wk) that offers both stability and flexibility (once trained, your schedule is up to you!)
- Our company is Relationship Hero (relationshiphero.com). We're the #1 relationship coaching service in the world with over 25,000 paid clients. We help with their relationship issues including dating, marriages, and breakups.
- As a Relationship Coach, you'll be trained to provide practical, effective relationship coaching to help clients all over the world achieve their goals in romantic relationships.
- You'll conduct coaching sessions via phone and chat and offer actionable, step-by-step advice to help clients maximize their potential. An ideal applicant has empathy and knowledge of human relationships, enjoys working as a part of a team, and takes initiative. Tech savvy helps, but above all, come curiousity! A drive to know and understand is part of the recipe for Relationship Hero success.
- We value coaches who are compassionate, insightful, self-motivated and have the ability to be objective and empathetic at the same time.
- We offer flexible, full-time hours and the opportunity to make a positive impact daily.
- After your training, you'll often work with clients on your own. But you'll always have a team of coaches you can turn to for help.
- After our team reviews your interview and decides that you'd be a good fit for the role, we will send you an invitation to participate in Relationship Hero's industry-leading training program. While similar training programs charge $2,000+, we offer this free of charge to select candidates as an investment in your abilities.
- Once you pass the training on the 10th day, you'll be fully hired and start receiving compensation. Training includes an exam and two mock coaching sessions you'll need to pass. You will also receive a $500 bonus.
JOB REQUIREMENTS
- Coach experience can be found in many different industries - some may surprise you! Above all, we are looking for candidates who have the aptitude to be trained for the role. The following are prerequisites for applying:
- Typing speed 50wpm+
- Very reliable internet - minimum download speed 10 mbps
- Tech savvy
- Fast learner with a problem solving mindset
- Excellent English, written and verbal
- Comfortable coaching clients on the phone as well as in chat
- A dedicated home workspace that is quiet and free of distractions for conversations over the phone
SKILLS & QUALITIES WE LOOK FOR
- Depth of Insight: You're able to connect various details of a client's situation to make big-picture connections. These are the types of insights that clients won't be able to get anywhere else. Lacking depth of insights manifests itself as overuse of generalizations, incorrectly applying learned knowledge, difficulty elaborating on answers given or not communicating answers in a direct, concise manner.
- Provide Actionable Advice: You- re able to provide advice on what clients can do to help them achieve their goal. You can break down suggestions into step-by-step plans that clients can understand and do.
- Compassion: Coaching with compassion means you're not only empathizing with clients, but also understanding why they feel the way they do on an intellectual level and it influences your approach to coaching in a positive direction.
- Compassion helps you better understand your client and stay attuned with how they feel throughout the time you're coaching them.
- Clarity: Your thinking isn't being influenced by clouded thinking, personal opinion or ulterior motives. You- re able to draw conclusions from an objective, non-judgemental standpoint and articulate them concisely.
- Balanced Detachment: Detachment helps you process information without having your emotions be influenced to the point they negatively affect your coaching. The right balance of detaching yourself from a client's situation will allow you to maintain objectivity while empathizing with clients.
- Previous experience or training in this field is not required, but it is a plus - e.g. relationship coaching, social work, or a body of written coaching on a blog or online forum.
COMPENSATION
This is a full time position, 40+ hours per week, with unlimited overtime opportunities. We pay a stable hourly wage ($6/hour). Best of all, we are a 24x7 service so you can set flexible hours. We pay for your training, and you work from the comfort of your home work space.
Women-friendly workplace:
Maternity and Paternity Benefits
Add a note
Something suspicious?
Report this job posting.