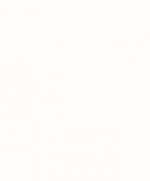 03/12
Avani
Consultant at Ab Placement
Views:1128 Applications:162 Rec. Actions:Recruiter Actions:55
Regional Practice Area Manager - Corporate Finance & Strategy - Professional Services Firm (10-15 yrs)
Hiring Regional Practice Area Manager - Corporate Finance & Strategy Asia Pacific for a global consulting firm:

- This role entails the management and coordination of the agenda and business in the region. As a Regional Practice Area Manager AP you will work closely with the leadership and management of the practice (primarily with the Regional Practice Area Leader of CFS in AP, the Global Practice Management Director, senior stakeholders from businesses and systems as well as the practices management and operations team), ensuring that all center activities run smoothly.

- You will be responsible for the day-to-day operations and all the processes that this involves (business planning, commercialization activities, communications, meetings, budgeting, marketing, and team affiliation).

YOU'RE GOOD AT :

Support of the Regional PAL :

- Being a thought partner to the RPAL on the agenda and plan conception and execution

- Leading the implementation of the RPALs action plan to develop the region (driving initiatives, becoming the go-to person to leaders of the practice and beyond with regard to the regional CFS agenda)

- Being the key interface to the global practice management & operations and representing the practices regional interest and synchronizing the efforts in the interface of regions, industries and functions

- Ad hoc support to RPAL, system nodes and other key stakeholders in the region

- Performing regular financial analyses/reporting and follow-up topic key performance indicators (NCCs, pyramid building) track progress and intervene when needed

Pushing commercialization and affiliation :

- Develop a plan to help grow the commercialization of CFS topics in the region by teaming with key stakeholders (e.g. business leads, topic leads, industry leads) and execute it

- Develop a plan to manage the people networks and grow the affiliation by building systems to recruit consultants into the practice and support them to succeed with the practice involvement

- Support business development efforts by leading the marketing/communication concept and event management of the region and align this closely with the marketing team

- Representing all CFS topics to the regional leadership and being a connector of stakeholders

Participating in regional/ global projects

- Conducting agenda planning, budget management, and organization for regional/global meetings (within and beyond the practice), both internal and external (e.g. C-suite seat-at-the-table events)

- Support global and regional PA projects (e.g. WW CFS meeting, topic related initiatives in the region)

YOU BRING (EXPERIENCE & QUALIFICATIONS):

Education and Experience :

- Advanced degree with high academic achievements, ideally in business administration or similar

- 10+ years relevant experience, preferably in a professional services firm

- Experience as a consultant or professional in, or knowledge of, business management, consulting, corporate finance or strategy other equivalent areas space is a plus

Key competencies :

- Proactive, creative, thinking outside the box, self-starter, highly solution-oriented

- Strong analytical and problem solving skills

- Strong interpersonal skills, conveying a positive personal and professional image, able to engage all levels of seniority

- Able to perform successfully in a fast-paced, global, intellectually intense, and service-oriented environment with people at all organizational levels

- Good organizational skills and effective management skills to manage multiple parallel tasks, ability to set priorities

- Excellent written and verbal communication skills in English

- Able to respect all client/employee information as personal and confidential

- Able to prioritize, tolerate ambiguity, and network effectively within

- Rigorous and analytical approach to the different subjects, notably planning and reporting

- Proficient in Windows, Excel, and PowerPoint

- Collaborative team player

YOU'LL WORK WITH :

In this position, you will be part of CFS management & operations team, working closely with the Global Practice Management Director, Marketing team, and Practice Area Manager/Coordinators, and participating in other key CFS projects (regional and global). This role will have a direct line report for a Practice Area Manager/Coordinator.

- Please note this is an individual contributor role.
Women-friendly workplace:
Maternity and Paternity Benefits
Add a note
Something suspicious?
Report this job posting.