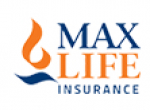 19/10
Vasundhara
HR at MAX Life Insurance
Views:1186 Applications:437 Rec. Actions:Recruiter Actions:1
Max Life Insurance - Chief Manager - Human Resources (10-12 yrs)
Job Summary:
- The incumbent shall be responsible for supporting Business HR delivery for SPARC FLG. The person would be responsible for driving and managing all function level HR initiatives, employee productivity, capability building framework, module completion (Hiring), employee engagement agenda and other related HR activities to enable current business requirements & future expansions.
HR Strategy:

- Assists HR Lead in collating the necessary information (employee data, organization structure etc.) for conducting review meetings/discussion with Functional Heads to track progress on established plan/ timelines
Manpower Planning & Recruitment:
- In coordination with Talent Acquisition, Drive module completion i.e @ 99% manning as per the plan for each zone at anypoint of time
- Proactively identify high risk locations and drive employee referral and rentention
- Drive and enhance recruitment efficiency by reducing Interviews:selection ratios
- Hold weekly governance calls on Talent acquisition with business head
- Coordinates with the key stakeholders involved (Candidate, Line Managers C&B & HR Ops etc.) for recruitment-related activities and interview processes
- Reviews recruitment gaps on a weekly/monthly basis to ensure adherence to TATs and minimization of hiring gaps across all levels
Performance Management:
- Drive governance around employee performance, bottom quartile management and channel performance..
Coordinates with business to ensure timely completion of all stages of the Performance Appraisal process by periodic communication with the concerned stakeholders and timely resolution of any issues / challenges
- Assists in smooth management of performance appraisal outcomes and other employee lifecycle activities such as promotions, transfers, rotations, and succession planning
Talent Management & Development:
- Launch & drive programs by establishing clear linkage between training and performance/ productivity
- Conducts necessary data collation and analysis to assist HR Leads in identification of learning & development needs of the Sub functions / Department
- Analyze data, identify trends and suggests solutions to HR Leads / Business Managers on talent management and way forward for identified high potential employees
- Works closely with key stakeholders from MDP/Training team on a monthly / quarterly basis to address any challenges / issues in delivery of relevant training interventions as per established Individual development plan
Employee Engagement:
- Institutionalized practices for proactively identifyin retention
- Drive Culture and by establishing a connect with employees in regions

- Participates in meetings with HR Leads / People Champions to drive sub function specific engagement activities / interventions (such as LOUD, Pehal & Sports leagues)
- Drive employee engagement in assigned functions; design and execute employee engagement plan for various sub-functions depending upon their unique engagement needs; ensure retention per the year beginning HR plan
Employee Relations:
- Communicates relevant regulatory, information security, Max Life policies and guidelines to reduce cases of code of conduct / fraud in specific functions and filed teams
Special Projects:
- The person will be responsible for driving changement management, centralized projects at department level and at organization level
Measures of Success:
- Recruitment and Selection - 99% of planned year headcount on Plan Vs Actual
- On Boarding - Compliance scores as published by the HR-Compliance Teams. 95% on Compliance Scores
- Timely generation of Emp Codes and Appointment letters: 95%
- BV Initiation: 100% cases initiated on time
- Employee Engagement: Impact of employee engagement activities successfully launched
- Grievance Handling: Should be per the EDAP metrics
- Timely resolution of employee grievances with minimum escalations
- MIS - Timely updating of all HR MIS
Exit Management - HR Compliance scores-95%
Key Interactions:
Key Internal Interactions - Purpose of Interaction
Business Managers - For coordinating on all aspects related to hiring, attrition, engagement etc.
Staffing CoE - Partner with the Staffing team for hiring and creating a robust candidate pipeline to take care of existing as well as expected vacancies
MDP team - For identifying the training / leadership development requirements for the respective functions
C&B team - For coordinating on all aspects related to performance management and rewards
HR Ops - For addressing any issues / challenges related to employee documentation and records
Field HRM - Partner with the Regional HRs to ensure field hiring requirement and EDAP actionables
Desired qualification and experience:
- Should be a Management Graduate (MBA degree with specialization in HR preferred)
- 10-12 years of professional experience of working in a progressive HR Organization with 3 yrs in similar role
- Team Player with excellent communication and interpersonal skills who can function effectively across levels
- Project management skills with a proven track record of delivery for business expansions
- Ability to negotiate and should be able to actively facilitate change management
- Should have amicable presence, independent thinking capability and project management experience
- High on energy, drive, passion, and commitment with ability to challenge status quo in an enabling style

- Self driven, with strong process & compliance orientation
Behavioral Competencies:
Customer Focus - Listens to and demonstrates an understanding of customers- stated needs
- Delivers customer value through timely and quality execution
- Develops an understanding of problems and employs existing or new methods to find solutions
- Professional Entrepreneurship - Takes proactive and constructive action at work with little or no direction from others
- Displays responsibility for problems, initiatives and tasks that lie within the domain of own role
- Drive for Results - Seeks to understand the rationale for key decisions and understands implications for own role/ actions
- Displays a sense of urgency to deliver outcomes as per stated timelines
- Reacts to challenges and situations by displaying an optimistic & positive demeanor
- Influence and Impact - Uses simple persuasion techniques to achieve the desired result / action / commitment from others
Quality Focus :
- Ensures adherence to quality standards in work/service delivery, identifies opportunities for improvement in routine course of work
- Adheres to laid down systems, procedures and identifies opportunities to enhance efficiency in own sphere of work through incremental improvement.
Women-friendly workplace:
Maternity and Paternity Benefits
Add a note
Something suspicious?
Report this job posting.