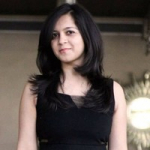 22/09
Tanisha S Bali
Senior Consultant at Indusion Consulting
Views:221 Applications:57 Rec. Actions:Recruiter Actions:44
Manager - User Engagement/Conversion & Service - eCommerce (5-12 yrs)
The Role is for Ahmedabad - Healthcare Company - Alternate Saturdays Off

seeking an experienced and highly motivated Ecommerce User Engagement, Conversion & Service Specialist to join our team. In this role, you will be responsible for enhancing the user experience, increasing conversion rates and providing excellent customer service in our ecommerce environment. You will play a critical role in driving customer engagement and maximizing sales opportunities through various channels.

Responsibilities:

- User Engagement Strategy: Develop and implement effective user engagement strategies and user journeys to enhance customer experience and drive increased user interaction with our ecommerce platform.

- Conversion Optimization: Analyze user behaviour & bounce rates, identify conversion bottlenecks, and implement strategies to optimize the conversion funnel and brand loyalty thus improving sales performance.

- Customer Service: Provide exceptional customer service by promptly addressing customer inquiries, resolving issues, and ensuring a positive shopping experience for all users.

- Content Management: Collaborate with marketing and content teams to create compelling and engaging product descriptions, images, videos and other content that drives user engagement and boosts conversion rates.

- A/B Testing: Conduct A/B tests to evaluate the impact of different strategies, designs, and content variations on user engagement & conversion rates, and utilize data-driven insights to make informed decisions.

- Personalization and Segmentation: Implement personalization and segmentation strategies to deliver targeted messaging, product recommendations and offers based on user preferences, browsing behaviour and purchase history.

- Analytical Insights: Utilize web analytics tools and customer data to monitor user behaviour, track performance metrics, generate reports, and provide actionable insights to improve user engagement, conversion rates, and overall ecommerce performance.

- Collaboration: Work closely with cross-functional teams including marketing, design, development, and operations to ensure alignment of strategies and seamless execution of initiatives.

- Stay Updated: Stay abreast of industry trends, emerging technologies and best practices in ecommerce, and apply relevant knowledge to continuously enhance our ecommerce operations.

Qualifications:

- Overall work experience of 5 years plus is required.

- Bachelor's degree in Marketing, Business or a related field is a must.

- Past experience of 2 years plus in a similar role is a must.

- Proven experience in ecommerce user engagement, conversion optimization and customer service.

- Strong understanding of ecommerce platforms, user behaviour, and customer journey mapping.

- Proficiency in web analytics tools (e.g., Google Analytics) and data analysis.

- Knowledge of A/B testing methodologies and experience with testing platforms.

- Excellent communication skills, both written and verbal.

- Ability to analyze data, draw meaningful insights and make data-driven recommendations.

- Detail-oriented with strong organizational and project management skills.

- Strong teamwork and collaboration skills, with the ability to work cross-functionally.

- Familiarity with ecommerce best practices and UX/UI principles.
Women-friendly workplace:
Maternity and Paternity Benefits
Add a note
Something suspicious?
Report this job posting.