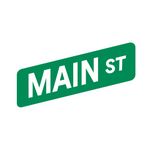 16/01
G B Prajwal Kumar
Head Talent Acquisition at Main Street
Views:803 Applications:252 Rec. Actions:Recruiter Actions:231
Main Street - Business Analyst (3-6 yrs)
Main Street - Business Analyst

Job Description :

- Main Street is hiring really strong data connoisseurs to help build out the Analytics function in the org. Apply if you are excited about creating a platform for true entrepreneurship.

About the role and the Strategy & Analytics team :

- At Main Street, our vision is to build a world where starting a business is easier than applying to a job. Its time for the 62% of Americans who dream of owning their own business, take the reins on their careers.

- We are building our Analytics function for the company and are looking for people who will partner closely with product and growth teams to drive insights into the business.

- This is a deeply hands-on role and the primary responsibility of this position will be to work closely with the engineering and business teams to identify gaps in data tracking, help get the infrastructure for tracking set up with the product teams and then drive data driven decisions, recommendations and insights for product improvement & retention, lead measuring and reporting KPIs across teams and functions.

Responsibilities :

- Work closely with Strategy and Product teams to identify gaps in metrics tracking and own the process of setting up the infrastructure where required

- Partner with Growth and Product Management teams to set KPIs, build & support dashboards/report that measure these KPIs to support strategic decisions

- Drive the communication of metrics and business impact to stakeholders

- Design, build and automate actionable reporting that drives an improved understanding of growth and success metrics

- Develop and run ad-hoc reports to answer business questions and support data driven decision making when needed

- Use multiple data sources to effectively answer business questions and give a view of customer journey across verticals

- Find innovative ways to search for meaningful patterns, trends and relationships amongst large amount of data that lead to actionable insights

Minimum Qualifications :

- 3+ years of experience in working as an Analyst in BI teams/Consulting/Analytics Firms

- Within the top 5% grades from top IITs or NITs ot BITS

- Expert knowledge of data manipulation languages such as SQL. Advanced knowledge of modeling tools such as R, Python, SAS, SPSS

- Established expertise in designing new dashboards, identifying right metrics, layout; displays proficiency in building dashboards on Tableau/Power BI using best practices and intuitive visualization

You are a good fit if :

- You love to take on really challenging problems and follow through end to end on the process and outcomes

- You are highly analytical and are able to look at problems objectively and can hustle to solve them creatively

- You are a good communicator and an excellent writer. Since we are an async and remote-first company, most of our work is written. You'll need to be able to proactively communicate in concise, clear, and simple writing.

- You are an expert project manager

About Main Street :

- We're solving a problem that 62% of Americans have

- 62% of Americans last year thought about starting a business. The #1 reason they didnt was that they didnt know where to start. Currents options are:

- Going independent is risky: no support or direction

- Paying a franchise which is expensive: franchises charge $100K+ fees to get started, take 10% of topline revenue, don't provide marketing support or technology

- The market we're going after is bigger than e-Commerce

- Were disrupting the $2.3T franchise industry by removing the franchise fee and offering a tech-enabled franchise like product. Were starting with home painting where our biggest competitor is CertaPro a $550M revenue franchise (1% market share) before quickly taking on Neighborly Brands as we expand categories (pest control, lawn care, etc.).

- As we expand categories, our customer does not change

- Our customer is an aspiring business owner, like Nick or Hardin who doesn't care what type of business they start, as long as it is profitable.

- Our customers are not actually the one painting houses or completing roofing jobs, rather they are the ones that hire people to do the job.

- Our customer has years of experience in sales and general management, which makes them suitable for any type of business which is why as we expand to 100 categories, our customer does not change.

- Our solution is an end to end platform to help you start, grow and run a business

- Main Street is a combination of well-known technology platforms that provides an Uber-like simple experience to starting a business

- Stripe Atlas : Helping you incorporate and set up legal logistics for your business

- Duolingo : Learn a new skill (in our case it is about a specific type of business)

- Shopify : The operating tools to run your business

- Womply : A marketing stack to drive your customer

- Take a look at MainStreet's Product walk-through here.

- We're backed by top investors and have a world-class team you will get to work with

- We're a seed-stage startup and have raised $10M+ from top investors including Greylock and Khosla Ventures. Our team previously worked at places like Uber, DoorDash, Swiggy, OpenDoor, Amazon, and OYO.
Women-friendly workplace:
Maternity and Paternity Benefits
Add a note
Something suspicious?
Report this job posting.