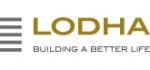 04/11
Pradnya Cherakulam
Manager - Talent Acquisition at Lodha Group
Views:4708 Applications:790 Rec. Actions:Recruiter Actions:58
Lodha Group - HR Business Partner (5-10 yrs)
Job Purpose :


- The incumbent shall be responsible for driving the HR agenda within Sales including dissemination of policy and process updates, liaison on HR interventions, programs and processes (including hiring, performance review, training programs and change management initiatives) and resolution of associate's queries and grievances.
- He/She shall be responsible for co-ordinating with key stakeholders to communicate macro and micro level concerns and discuss and manage resolution of these concerns. In addition, he/she shall also be responsible for tracking key people metrics such as incentives, headcount and attrition on department and team level, building reports on these metrics and creating and updating vitality charts for regular analysis and discussion with key stakeholders.

Key Responsibilities :

1. Employee Relationship & Lifecycle Management :

a. Responsible for resolution of all manners of grievances of Sales associates including concerns emerging from policy and process changes, performance review process, role fitment etc. as well as queries on policy and process interpretations / exceptions

b. Responsible for conducting on-boarding sessions detailing Sales operations for new Sales recruits and other senior recruits / transferred associates

c. Liaise with Corp HR team on all manners of disciplinary transgressions including misconduct, absconding cases and TEP policy concerns

d. Evaluate macro concerns emerging at market / vertical level and work with related stakeholders to resolve all such concerns

e. Responsible for managing all modalities related to transfers such as changes to compensation, work schedules and reporting manager and exits in co-ordination with the Talent Acquisition and the Corp HR team

f. Responsible for re-directing domain specific queries and issues emerging from Sales department to concerned stakeholders

2. Key Stakeholder Management :

a. Ensure regular communication with HR Head, keep him informed on all macro level issues and concerns emerging from Sales and escalate issues if needed

b. Manage the relationship with CSO, intimate him on department level activities and issues and take his counsel on all critical problems and initiatives

c. Build relationships with Business Heads / Market Heads / Vertical Heads, support resolution of all people and business issues at their level and involve them in planning and execution of people initiatives within their respective domains

3. Centre of Excellence Liasoning & Performance Management :

a. Liaise with the PMS team and key departmental stakeholders on the performance review of Sales associates including support during market / vertical level discussions, budget discussions and different levels of review moderation

b. Co-ordinate with C&B team on Sales incentives across the board to integrate incentives with overall reward framework, meeting overall cost targets and abiding by sales compensation guidelines

c. Responsible for regular monitoring of Sales incentive policies in co-ordination with key stakeholders to ensure alignment with business requirements

d. Liaise with Learning & Development on planning and conducting training programs and workshops on improving sales effectiveness

e. Co-ordinate with Organization Development team on people oriented change management interventions and other initiatives planned for Sales associates

f. Manage the periodic Rewards & Recognition program for Sales in co-ordination with key stakeholders

g. Co-ordinate with Talent Acquisition team on modalities related to Sales campus hiring, manpower tracking and hiring plans and approvals and authorizations concerning new roles and new teams

4. Reports & Analytics :

a. Responsible for tracking key employee focussed metrics across the organization including -

- Attrition reports across all markets / verticals for various demographics

- Incentive reports across various domains, and

- Headcount reports for manpower tracking

b. Responsible for creating ad-hoc reports for various HR / Business stakeholders excluding any of the above reports, and designing and maintaining department level vitality charts

5. International HR Operations
Women-friendly workplace:
Maternity and Paternity Benefits
Add a note
Something suspicious?
Report this job posting.