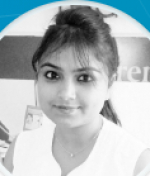 16/05
Ankita Singh
HR Manager at Lendingkart Technologies Pvt Ltd
Views:682 Applications:77 Rec. Actions:Recruiter Actions:7
Lendingkart - Associate Director - Process Improvement - Lean/Six Sigma/Master Black Belt (12-14 yrs)
Roles and Responsibilities of Associate Director - Lean Six Sigma Master Black Belt
Reporting to Director - Revenue and Operations, Lendingkart Finance Limited.

POSITION PURPOSE:

As a Lean Six Sigma Master Black Belt, you will lead high value Lean Six Sigma (LSS) projects within the functions. This role uses knowledge of Continuous Improvement (CI) to recognize opportunities for improvement across all aspects of the Operations and Engineering including processes and capacities. The Lean Six Sigma Black Belt will train and mentor Operations and process owners in the concepts of CI. This position will develop and foster a culture of CI by leading improvement activities involving employees from all levels of the Organization. Accountable for the formation and coordination of the business improvement portfolio of strategies. This will include developing the inputs from operational metrics and reporting project status. Coordinating the portfolio to deliver the necessary outputs that will drive the business outcomes and hence transformation to Operational Excellence environment.

ESSENTIAL FUNCTIONS AND BASIC DUTIES :

- Assists in leading the organization, through cultural change, to embrace an environment of continuous improvement and employee engagement.

- Execute cross-functional Lean or DMAIC projects aligned to business objectives leading to improved process flow, quality and/or cost savings

- Coach continuous improvement methods to leverage sound statistical methods in making data-driven decisions throughout the business.

- Coach the organization on the use of Lean / Continuous Improvement Tools.

- Develop and implement operations continuous improvement roadmap that includes a project selection list and yearly cost saving target or efficiency enhancement; and, work with the management team to deploy the plan.

- Develop and maintain a project selection process for the operation in priority needs the order to gain maximum benefit.

- Prepare cost/benefit analyses for review with the management team and make recommendations for prioritization. Maintain a project tracking spreadsheet.

- Develop and facilitate Team Charters to meet the objectives of each identified Charter need.

- Train, educate, mentor those assigned to each Team Charters, Daily Management and value stream mapping.

- Develop, implement process to close performance gaps and implement best practices.

- Lead 5S deployment throughout the plant.

- Develops and improves manufacturing and administrative processes utilizing lean tools and techniques.

Qualifications :

Education/Certification:

- Bachelor's degree (Master Degree Preferred) in Industrial Management, Banking. NBFCs.Statistics, Business Administration or similar degree with a minimum of 12-14 years of Lean/Operations/Banking/BPO industry experience.

Required Knowledge:

- 12-14 years of operations/banking/ NBFC/BPO related work experience, preferably high volume mix model production

- Strong math, statistical analysis foundation, analytical, problem solving and project management skills.

- Proven experience delivering sustainable results using statistical analysis tools, project management, Lean and Six Sigma methods.

- Lean Six Sigma and Black Belt Certification REQUIRED and mandate, must have led multiple projects in the organization

- Experience in project management with preference in the aforementioned industry engineering and cross-functional team leadership skills.

- Value stream mapping, visual management, and assembly floor cell design experience preferred

- Excellent written and verbal skills, good interpersonal skills, conflict resolution, negotiation and time management skills.

- Experience developing processes, writing procedures and training assembly associates.

- Effectively communicate with all levels of the organization to maintain relationships and cooperation.

- Must be a results-oriented 'change agent' who is an effective business systems thinker.

- Experience using the Strategic Goal Development (SGD) methodology.

- Knowledge of the software I-nexus is a plus.

Skills and Abilities:

- Ability to coordinate multiple projects simultaneously and set priorities to meet deadlines on schedule and within forecasted budget.

- Analyze, develop and coordinate "as-is/to-be" business processes to determine the most efficient and reliable means of increasing productivity, quality, and throughput. Applies statistical methods and performs mathematical calculations to determine the process, staff requirements, and production standards.

- Assist production by providing metrics for day-to-day visibility including hours per piece, hours per program, hours per work cell, etc. Interact and coordinate effectively with all levels of functional groups within the company.

- Use and maintain knowledge of various forms and tools to support continuous improvements efforts such as observation sheets, spaghetti charts, standard work combination sheets, Kaizen newspaper and target progress reports.

- Required statistical skills include ANOVA, Design of Experiments (DOE), statistical process control (SPC), and regression analysis.

- Knowledge of statistical software, e.g. R, MINITAB, JMP, SAS. Power BI (Confluence)

- Programming skills in Visual Basic, SQL, C++, C#, or Java would be an added advantage

- Must be excellent with MS Excel, Google Sheet and other MS Applications e.g. visio, access etc.

Core Mandate Competencies :

- Customer Advocacy. Black Belts should readily communicate the understanding that customers are always the recipients of processes, and that customers (both internal or external) are always the final judge of product or service quality. Understanding customer needs (- CTQs,- although they may not know the Six Sigma language yet) is the key to process improvement. Hence, a Black Belt candidate should speak clearly about how eliminating process variation is a key to business improvement.

- Passion. No cold fish are welcomed in Six Sigma. Black Belts must be self-motivated, have initiative, and have a positive personality. At times they are expected to be a cheerleader, to pick up the team and help them move forward productively. Passion also gives them fortitude to persevere, even when the going may get tough on a project.

- Change Leadership. Black Belts have demonstrated performance as a change agent in the past, regardless of their job duties. During the interview, ask them how they challenged the status quo in their last role. They didn- t?...well, they may not be the right person for your Black Belt position. Changing the organization and how business is accomplished may upset employees; change agents and change leaders have a way of accomplishing positive change while engendering support for the change.

- Communication. Black Belts are effective communicators, which is essential for the many roles they serve: trainers, coaches, and mentors. Black Belts should be able understandably speak to all audiences (from shop floor employees to executive management). Understanding the various needs of audience members and tailoring the message to address their concerns is the mark of an effective communicator. Once a Black Belt has these qualities, creating Power Point presentation slides (a requirement in corporate America, right?) is a snap.

- Business Acumen. Black Belts are business leaders, not the quality managers of the past. As such, they should have business knowledge and the ability to display the linkage between projects and desired business results. How is a project making the company stronger competitively and financially? You can ask questions during the interview to determine if the Black Belt candidates have made this connection in their prior roles

- Project Management. Six Sigma is accomplished one project at a time. We should not lose sight of the fact that the Black Belt must manage projects from scope, requirements, resources, timeline, and variance perspectives. Knowledge of project management fundamentals and experience managing projects are essential.

- Technical Aptitude. The Black Belt candidate need not be an engineering or statistical graduate, but in some cases this is beneficial - provided the other top ten qualities listed are also present. In all cases, a Black Belt is required to collect and analyse data for determining an improvement strategy. Without some technical aptitude (computer/software literacy and analytical skills) the Black Belt will be frustrated in this role.

- Team Player and Leader. Black Belts must possess the ability to lead, work with teams, be part of a team, and understand team dynamics (forming, storming, norming, performing1). In order to effectively lead a team, a Black Belt must be likable, get along with people, have good influencing skills, and motivate others.

- Result Oriented. Black Belts are expected to perform and produce tangible financial results for the business. They must be hard working and quick to demonstrate success.
Women-friendly workplace:
Maternity and Paternity Benefits
Add a note
Something suspicious?
Report this job posting.