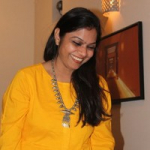 17/06
Ruchika Bhardwaj
Managing Partner/Founder at Workoid Consultants
Views:1895 Applications:708 Rec. Actions:Recruiter Actions:81
Leadership Role - HR Business Partner - Specialty Hospital (11-18 yrs)
We are looking for an HR Business Partner for a Specialty hospital with a Pan India presence based at Mumbai.

JOB DETAILS

Job Location : Mumbai
Scope of the Role : Pan India

Reports to : CHRO

Reported By : 3-4 Managers/Executives

Industry : Financial Services / Hospital / Hospitality / Healthcare - Service Sector

Education : Post Graduate / Management Degree in PM/IR from Premier Institute

Department: Human Resources

Experience : 11-15 years of Experience in the relevant industry with at least 2-3 yrs in tactical role

Nature of Role : Team Management

CTC : Standard Industry Hike

Age : 35 yrs - 42 yrs

Mandate : Flexible work schedule and frequent travels to meet business demands

IT Proficiency : Thorough with MSOffice and working knowledge of ERP system.

Role Objective:

This position collaborates with management in order to enable measurable difference in employee focus and

increase productivity. The position of the HR Business Partner is largely a collaborative one. The HR Business Partner teams up with other HR departmental teams in determining approaches to matters of recruitment, compensation, L&OD and other HR functions in order to ensure that the programs in place are effective and efficient.

1. Ideate, conceptualize and implement various HR initiatives, including manpower planning, employee engagement, performance management, rewards and recognition, succession planning and policy review.

2. To drive the mission, vision and the values of the organization through various initiatives

3. Work closely with business leaders to partner and impact business success

4. Build and implement HR strategies to create a high performance work culture

5. To develop the manpower plan in consultation with other functional heads to ensure optimum workforce within

6. organization and to institute measures to address long term needs

7. To work closely with the recruitment team to build the Employer Brand to enable attracting talent

8. To work with top management and line managers to build the processes and implement policies that are conducive to building a conducive work environment and enable positioning the company as a good employer

9. To develop and implement HR policies that are conducive and competitive while meeting the company's values and business needs

10. To work with C&B team manage and monitor the compensation and benefits in the organization both to optimize costs and ensure retention of talent

11. To lead and guide the Performance Management, Compensation Strategy, Rewards & Incentive programs at by, identifying and deploying best practices

12. Automating HR systems for speed, efficiency and accuracy

13. To visualize and develop organization capability in line with the company's business plans

14. HR Business Partner analyzes trends and metrics in partnership with other HR teams in order to develop and enhance solutions, processes, and programs that address current problems and also to avoid future ones.

15. Develop team's capabilities and keep updated with the latest trends

Role Responsibilities

Financial Perspective Frequency

- Participate in formulation of HR strategy with respect to manpower plan, recruitment, IT enablement and various initiatives ; Monitored on - FY basis

- Prepare and manages HR budget in line with the HR deliverables ; Monitored on FY basis

Customer Perspective Frequency

- Promote employer brand in all strategic HR initiatives ; Continuous process

- Capability building in discussion with the stakeholder ; Continuous process

- Create awareness about the mission, vision and values in the organization at all levels ; Continuous process

- Enhance employee experience through various HR initiatives ; Continuous process

- Develop employee friendly, fair and equitable compensation policies that is linked to role, employee performance, market practice and profitability of the organization - ; Continuous process

- Design and develop R&R and incentive plans in consultation with business leaders, CoE and C&B; Continuous process

- Manage HiPos and work closely with business leaders in succession planning ; Continuous process

Internal Process Perspective Frequency :

- Developing and updating JDs and role directory ( role mapped to grade, designation, competencies, qualification and salary ) ; Continuous process

- Driving the PMS process for evaluating performance in a fair, objective and a transparent way ; Continuous process

- Participating in policy and compensation benchmarking once in two years to remain competitive ; Once in two years

- Driving Indira competency framework and linking competencies to all HR sub systems ; Continuous process

- Design and develop assessment center for all levels ; Continuous process

- Work closely with CoE and business leaders for all OD initiatives ; Continuous process

- Implement and update the best possible HCM ERP for all HR modules ; Continuous process

People Perspective Frequency :

- Create a Succession Pipeline for his role ; Continuous Process

- Selects and develops own team members ; Monitored on HY basis

- Maintains awareness and knowledge of contemporary HR practices amongst the HR team ; Continuous Process

BSC Key Performance Indicator :

- Customer Implementation and monitoring of reward and recognition framework Timeline Customer Initiatives for driving values amongst employees

- No of workshop and no of employees certified

- Process Implementation of org structure, JDs and complete employee mapping

- Process Implementation of policies and certification - POSH and CoC

- Process PMS roll out as per BSC

- Process HCM ERP implementation

- People developing team members Training manday/no of certification

Functional Skillset required:

- Working knowledge of end to end PMS

- Working knowledge of LMS

- Knowledge of Instruction Design Methodology

- Experience in training module design and delivery

- Knowledge of strategic HR and OD

- Strong HR Analytics

- Good command over English speaking and writing skill

- Certification on Behavioural Assessment Too

Please provide the following details with the updated CV:

Current Residence Location
Hometown / Native
Open to relocate to Udaipur/Mumbai, Reason pls
Family Set up ( Spouse -, Children)
Any connect to Rajasthan or Udaipur ( ed, previous Jobs, Hometown etc)
Education - Stream - Year : Grad + PG with Institute Name
Is your Graduation Regular
Total Exp
Exp in Managing a team ( yrs)
Industries Worked in
Companies worked with
Duration (in years in each company)
Current Role - Pls specify
Current team that report to you directly (nos)
Current Company
Current Desgn ( Yrs)
Current CTC (Fixed + PLI or Bonus )
Monthly Take Home
Expected CTC
DOB & Age
Official Notice Period
Expected date of Joining
Gaps in Career / education If any

Ruchika
Team Workoid
This job opening was posted long time back. It may not be active. Nor was it removed by the recruiter. Please use your discretion.
Women-friendly workplace:
Maternity and Paternity Benefits
Add a note
Something suspicious?
Report this job posting.