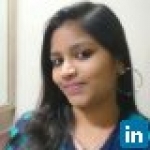 19/11
Mythri
Recruiter at Infosys BPO Ltd
Views:2219 Applications:234 Rec. Actions:Recruiter Actions:63
Infosys BPO - Practice Lead/Senior Practice Lead - Knowledge Services - BFS Analytics Domain - IIM/ISB/MDI/FMS (12-16 yrs)
Job Description :

Designation : Practice Lead / Senior Practice Lead - Knowledge Services

Education : Post Graduate or MBA (preferred) from Tier 1 institutions with graduation in Engineering / Mathematics / Operations Research / Science

Work Experience : Min 12 yrs

Location : Bangalore


OBJECTIVE OF THE ROLE :
We are looking for a Senior Practice Lead to work alongside clients- various business functions in Banking and Financial Services Analytics Domain and play a critical role in analyzing data, building models and identifying opportunities to improve clients- business metrics.
Role :
The role is of a Senior/Practice Lead - Digital Transformation (DTS). DTS is a newly established practice and Financial Services vertical within DTS is one of the fastest growing businesses in the organization. As part of this Practice, the Principal/Lead Consultant shall play a key anchoring role in crafting solutions, work on RFXs and act as a though leader internally and externally to potential clients during pursuit cycle and project delivery.
The role has ample opportunities for growth, learning and exposure in one of the fastest growing practices within Infosys BPM and Digital Transformation Services as well.
Responsibilities :
As a Senior/Practice Lead in the DTS team, you will :
- Be part of Financial Services Analytics practice within DTS - Solution Design and Project Delivery.
- Be responsible for business development efforts - response to RFXs, creation of collaterals and presales support
- Develop thought leadership Point of Views, methodologies, frameworks, toolkits, collaterals to support Reporting Analytics projects and pursuit/solution design
EXPERIENCE / SKILLS / EDUCATION :


Work Experience :

- 12+ years- experience in the Consumer/Retail Banking Analytics domain - extensive work experience of Consumer Banking as a Line of Business in a practice development/consulting/solution design role in Digital organizations/practices.

- At least 5+ years- experience in front-line business consulting, presales support, crafting solutions, responding to RFXs and delivering presentations to management teams as part of service provider organizations

Skills - Must Have :

- Strong analytics consulting and solution development skills and business acumen in addition to quantitative and analytical capabilities.

- Banking Operations Domain Expertise in any of the following (at the minimum) including

o Banking (Lending: Mortgages, Consumer & Commercial; Cards: Consumer/Merchants; Deposits & Payments, Risk Management)

- Function as a - Subject Matter Expert- for BFS domain within the Analytics Practice

- Strong experience in BFS Analytics domain in areas like Credit Risk Analytics, Market Risk and Operation Risk Analytics, Fraud analytics, and Customer Analytics

- Hands-on model development (PD, LGD, EAD), validation, governance, risk strategy, implementation, economic/regulatory capital calculation, stress testing and end to end delivery of risk management solutions for clients

- In-depth understanding of new/ evolving regulations in the Risk management space

- Exposure to analytical techniques used for development and validation of wide range of risk and valuation models is required

- Excellent experience in SAS, R, SQL, Excel, Decision Trees, CART, SEM, Forecasting techniques and tools like regression, correlation etc.

- Willingness to work in a startup type, hands-on environment, across different time zones often under strict timelines

- Ability to conceive new solutions/offerings relevant to industry demand and take them to market through sales functions.

- Excellent Powerpoint and presentation skills

Skills - Good to Have:

- Hands-on experience with any of the analytical tools (SAS, R, Python, etc.)

- Awareness of Insurance as a vertical and analytics/data as a transformation lever

What We Are Looking For :

Basic :

- Post Graduate or MBA (preferred) from Tier 1 institutions with graduation in Engineering / Mathematics / Operations Research / Science

- Smart, self-driven, highly focused & self-motivated people with top notch communication skills, intellectual curiosity and passion for fast changing FS industry.

Preferred :

- Demonstrated experience in building practice in a startup type environment and having led solution design in similar organization

If interested, kindly share your updated profile along with below details :

- Full Name :
- Overall experience :
- Experience into BFS Analytics :
- Current CTC :
- Expected CTC :
- Notice Period :
- Current Location :
- Re-location to Bangalore (in non-local) :

Mythri
Sr. Recruiter | Talent Acquisition Team
Infosys BPM Ltd
Women-friendly workplace:
Maternity and Paternity Benefits
Add a note
Something suspicious?
Report this job posting.