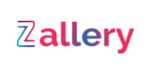 21/09
Neha Lal
Executive Search Consultant at Zallery
Views:1491 Applications:580 Rec. Actions:Recruiter Actions:0
Head - Human Resources - Retail (10-19 yrs)
HR Head
Job Summary:

The HR Head, also known as the Chief Human Resources Officer (CHRO), is a senior executive responsible for leading and managing all aspects of the human resources function within the organization. This role plays a critical role in developing and executing HR strategies that align with the company's overall business objectives. The HR Head is responsible for creating and maintaining a positive and productive work environment, attracting and retaining top talent, and ensuring compliance with all relevant labor laws and regulations.

Key Responsibilities:

Strategic HR Leadership:

- Develop and implement HR strategies and policies that support the company's mission and goals.

- Collaborate with the executive team to align HR initiatives with business objectives.

- Provide guidance and counsel to senior management on HR-related matters.

Talent Acquisition and Management:

- Oversee the recruitment and selection process, ensuring the organization attracts and hires top talent.

- Develop and maintain effective onboarding and orientation programs.

- Implement talent management and succession planning strategies.

Employee Relations:

- Foster a positive workplace culture that promotes employee engagement, satisfaction, and retention.

- Address employee concerns, conflicts, and grievances in a fair and timely manner.

- Ensure compliance with labor laws and regulations, including employment contracts and termination procedures.

Compensation and Benefits:

- Design and administer competitive compensation and benefits programs.

- Monitor industry trends and benchmarking data to ensure competitive compensation packages.

- Oversee the administration of payroll and benefits programs.

Performance Management:

- Implement performance appraisal systems and provide guidance on performance improvement.

- Drive a performance-driven culture by setting clear performance expectations and goals.

Training and Development:

- Identify training needs and develop employee training and development programs.

- Foster a culture of continuous learning and professional growth.

HR Compliance and Risk Management:

- Ensure compliance with labor laws, regulations, and company policies.

- Mitigate HR-related risks and maintain accurate HR records.

- Handle legal matters related to HR, such as employment disputes and claims.

HR Analytics and Reporting:

- Utilize HR metrics and data to make informed decisions and recommendations.

- Prepare and present HR reports to senior management and the board.

Budget Management:

- Develop and manage the HR department's budget, including staffing, training, and technology investments.
Women-friendly workplace:
Maternity and Paternity Benefits
Add a note
Something suspicious?
Report this job posting.