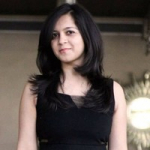 21/09
Tanisha S Bali
Senior Consultant at Indusion Consulting
Views:497 Applications:143 Rec. Actions:Recruiter Actions:119
Head - eCommerce Product & User Experience - D2C Lifesciences (14-25 yrs)
This role is for D2C - Lifesciences Company

The role of Head - E-commerce Product and User Experience is a strategic and leadership position within an organization. This individual is responsible for overseeing & optimizing the online product portfolio and ensuring a seamless & satisfying user experience across all digital assets. Their job description includes the following responsibilities:

1. E-commerce Strategy: Develop and execute the overall D2C e-commerce strategy in alignment with the company's goals and objectives. This involves identifying opportunities for growth, analyzing market trends and staying updated on emerging technologies & industry best practices.

2. Digital Marketing: Devise comprehensive digital marketing strategies across multiple channels, such as websites, social media, email and paid advertising. Implement SEO strategies to improve search engine visibility and drive organic traffic.

3. Product Management: Lead the development and management of the e-commerce product portfolio. Collaborate with cross-functional teams such as brand marketing, brand sales, development and IT to define product requirements, prioritize features and ensure timely feature launches.

4. Customer Experience Optimization: Define strategies and implement 3rd party technology tools to enhance the overall customer and user experience across all online channels. This includes streamlining the user journey, optimizing the website's usability & functionality and ensuring a consistent experience.

5. Data Analysis: Utilize and implement data analytics tools & techniques to gather insights of the users using the digital assets and make data-driven decisions. Monitor key performance indicators (KPIs) such as website traffic, bounce rates, conversion rates, ROI on digital marketing, customer satisfaction and engagement metrics to identify areas for improvement & drive business growth.

6. User Research: Conduct user research and gather customer feedback to understand their needs, preferences and pain points. Translate these insights into actionable improvements in the e-commerce product offerings and customer experience.

7. Cross-functional Collaboration: Collaborate with various teams such as brand marketing, sales, IT, operations and customer service to ensure alignment & effective execution of e-commerce strategies. Foster strong working relationships and communicate effectively across departments.

8. Team Management: Build and lead a high-performing small team of e-commerce professionals. Provide guidance, mentorship & support to team members, foster a culture of innovation and collaboration & drive employee development.

Overall, the Head of E-commerce Product and Customer Experience plays a crucial role in driving the organization's online revenue growth, ensuring user satisfaction and maintaining a competitive advantage in the digital marketplace.

Qualifications and Skills:

- Overall work experience of 10 years plus is required.

- Master's degree in business administration is a must.

- Past experience of 2 years plus in a similar role is a must.

- Strong analytical skills with the ability to interpret data and customer insights effectively.

- Excellent written and verbal communication skills.

- Proficiency in digital marketing tools and platforms (e.g., Google Analytics, social media management tools, email marketing software, SEO tools).
Women-friendly workplace:
Maternity and Paternity Benefits
Add a note
Something suspicious?
Report this job posting.