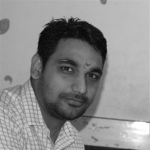 18/01
Neeraj Dahiya
Hiring Lead at Talent Labs
Views:319 Applications:95 Rec. Actions:Recruiter Actions:33
Head - Business Development - Facility Management (10-25 yrs)
- The purpose of this role is to lead, plan and oversee identification of new business opportunities across sectors & geographies. The role is responsible for creating business development function strategy in line with ICM's strategy to achieve the annual goals. Also responsible for creating the budge, tracking variances periodically and taking suitable actions.
- Identify & build relationship with key decision makers at client organization. Identify & implement new marketing initiatives and ensuring a robust pipeline of opportunities. Create attractive and innovative means to present ICM offerings to clients. Understand RFPs and create a response by taking inputs from all internal stakeholders. Create & send proposals to client while checking internal inputs

Drive Strategy:

- Drive development and oversight of ICM's corporate strategies in order to support growth objectives while strengthening the business core to develop and maintain a competitive advantage

- Support the development of ICM's vision, mission and corporate strategy, to ensure ICM achieves its short, medium and long-term goals

- Cascade Organization Strategy in collaborate with Department Heads to align Operations & Support functions with the organization's strategic business plan

- Collaborate with other Business Leaders of ICM (such as Head Operations) & using knowledge of the market and competitors, identify and develop unique selling propositions and differentiators for ICM's offerings

- Create ICM's overall BD budget in line with ICM's annual business plan & inputs from operations, group. Track variances from the budget periodically and take necessary actions

Lead Identification:

- Responsible for identifying & researching new sectors, industries organizations & individuals to find new business opportunities

- Identify decision makers & vertical heads within the client organizations and build relationships with them

- Active participation in seminars, conferences, meetings & industry events

- Ensure a robust pipeline of opportunities within a market and geographic region

- Identify opportunities for campaigns & new services while also planning and overseeing new marketing initiatives

- Using knowledge of the market and competitors, identify and develop unique selling propositions and differentiators.

Data Management:

- Network with influential people in IFM industry to stay updated with latest developments and advise the management on key trends and actions, if any

- Work with the team to ensure that prerequisites (like prequalification or getting on a vendor list) are fulfilled within a timely manner.

- Identify opportunities for campaigns & services that will lead to an increase in new businesses

- Ensure entire BD and Operations team upload, validate & update the contacts and databases for current and potential clients

Client communication:

- Contacting potential clients to establish rapport and arrange meetings for detailed presentation on ICM's services offerings

- Set up meetings between client decision makers and ICM's leadership and operations teams & analyse learnings from the meetings

- Identify key action items and cascade to relevant teams to find optimal solutions keeping client's needs in mind and ICM objectives

- Work with technical teams and other internal colleagues to meet customer needs

- Resolve client queries in a time bound manner during the proposal stage

- Present new services and enhance existing relationships

- Arrange and participate in internal and external client debriefs

- Handle objections by clarifying, emphasizing agreements and working through differences to a positive conclusion

RFP Management:

- Perform a detailed study of RFP's content & prepare a summary

- Setting up internal meetings with all relevant teams to brief and summarize the RFP while also assigning of tasks for preparation of a response to RFP

- Coordinate & set up meetings between client's operations teams and ICM operations team to conduct site visit

- Collecting the site visit report from operations team & conduct debrief meetings on the site visit/due diligence report

- Responsible for checking & completion of any legal obligations and if any NDAs are needed, ensure timely completion.

- Identify risks involved in the operations and work with team to develop proposals that speaks to the partners' clients' needs, concerns, and objectives.

Proposal Management:

- Responsible for collating all information for proposal preparation and ensuring management fee is included in the proposal

- Responsible for checking the manpower cost & technology or any other requirements

- Prepare a final proposal & check inputs from finance

- Responsible for sending proposal to the clients & manage all communications and any actions, if required

- Responsible for all the legal agreements, deployment as per SOW, creating the transition timeframe & manpower mobilization plans

Team Development:

- Review and monitor performance of team members' and provide requisite developmental support/ inputs

- Recommend training as required for self/ team's development

- Develop the team and update their knowledge base to cater the organization need

- Strategize avenues for enhancing employee satisfaction in the function, resulting in high engagement levels of employees
Women-friendly workplace:
Maternity and Paternity Benefits
Add a note
Something suspicious?
Report this job posting.