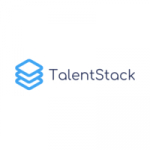 07/09
Shashank Shetty
Head - Client Success at Talentstack Consulting Pvt Ltd
Views:3912 Applications:1361 Rec. Actions:Recruiter Actions:97
Executive Assistant To CEO - IIM/FMS/MDI/XLRI (3-9 yrs)
Description

By design, the EA role is meant to complement the skills of their leaders.

Primarily, you will act as our CEO's right hands and trusted advisor. You will bring strategic focus and operational efficiency to ensure the company and our CXOs can deliver on promises made externally and internally.

You must build strong relationships with team members across the organization in order to maintain momentum and enable outcomes. You will have a bird's-eye view across teams and departments, allowing them to connect the dots in ways that others can't.

You will have 4 BIG responsibilities:

Direct support of the CEO

- Organize and align strategic priorities with members of the senior leadership team

- Act as a gatekeeper of tasks that can be resolved without direct involvement of the CXOs (negotiate prices for software, cancellation of orders with vendors, review of language on a legal draft)

- Be the Champion of "Enabling Everyone to do their Life's Best Work", by leading initiatives that improve Employee Experience + Culture.

- Prepare for and follow up on meetings - Ensure that the decisions made in meeting rooms, make it into action. And the meetings that were pushed find a spot on the calendar.

- Manage internal and external communications - Draft/review company newsletters, reports, pitch decks, speeches, and presentations on their behalf.

- Meeting and Event Preparation - Organise and administratively lead the execution of board meetings. company retreats, conferences, and other special events

Help with building the company into a well oiled Machine

- Oversee large, often cross-functional initiatives (OKRs, 1-1s, etc); unlock blockers, suggest improvements and bring together stakeholders to help drive decisions.

- Industry/Competitive research, perform benchmarking, analyze data, and make product recommendations.

- Propose the creation of new systems and processes to streamline operations, management.

Strategic Planning and Alignment

- Convert strategic planning meetings into clear actionable plans and ensure alignment with individual teams.

- Help determine key performance indicators for the company + various teams and build dashboards for CXOs.

- Compile reports from various teams into a single report for the CEO

- Draft the first cut of quarterly emails for the investors

Hiring and Management

- To improve the over all Hiring Process in the company, you will draft, review and post job descriptions, outline interview processes, and screen candidates before they speak with Hiring Managers.

- In partnership with HR team, manage complete hiring process for leadership roles reporting to the CEO

- As the company scales you will directly manage others in CEO support roles, such as executive assistants, special projects managers, etc.

Requirements

- Masters Degree from Tier-1 institute (IIT/IIM/BITS/ISB) in Business/Ops

- 3+ Yrs of Experience in Executive Assistant / HR / Project Management

- High degree of empathy towards team members, customers, investors, etc.

- An analytical mindset driven by data, research and arithmetic. Not just by intuition.

- Ability to build world class presentations, excel sheets and reports

- Ability to build easy to understand dashboards and reports from complex systems

- Displays high degree of discipline, confidentiality, integrity and trust.

There are broadly 4 BIG must haves for this role.

- Ability to get things done: You are results-driven and meet adversity with tenacity. You are a master organizer and project planner who consistently looks ahead and anticipates needs before they arise.

- Emotional intelligence: You are both highly self-aware and perceptive toward the CXOs and other key relationships. You should serve as connectors who are aware of every key project/problem/process and can connect the dots across the company. You should be positive, empathetic, flexible, and curious. Most importantly, they are respected by their colleagues.

- Strategic mindset with Operational excellence: You must be a natural problem solver who is analytical and structured in their thinking. You create order out of chaos by identifying systems and processes in need of adjustment. You deeply understand business operations and can synthesise information to recommend a plan of action.

- Loyal and selfless: Our leadership team must be able to implicitly trust you, and you should be constantly looking for ways to offer support. You must be confident enough to be candid when needed, while also humble enough to work behind the scenes.
Women-friendly workplace:
Maternity and Paternity Benefits
Add a note
Something suspicious?
Report this job posting.