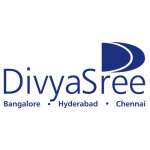 20/01
Gopi Chand G
Manager - HR at Divyasree Developers Pvt Ltd.
Views:2319 Applications:336 Rec. Actions:Recruiter Actions:180
DivyaSree - Associate General Manager - Procurement & Contracts (15-17 yrs)
About the Company:

- DivyaSree Developers started operations over 3 decades ago primarily as a construction company and rated among the top office space solutions providers in south India.

- Over the last fifteen years, DivyaSree has developed more than 19 million square feet (completed) & 6 million square feet (under construction) of world-class - Office Buildings in Bangalore, Hyderabad, and Chennai, the golden triangle for IT Industry in South India. We have created a strong brand equity with our clients which include leading IT and BPO corporations such as Cisco, Dell, Oracle, Sun Microsystems, Google, Accenture, IBM, Wells Fargo, Logica, Tesco, Thomson Reuters, Cognizant, Deloitte, Xerox, UBS amongst others, and today over 30,000 people work out of these facilities

- DivyaSree has over 5 million square feet completed & 1.5 million square feet under construction of - Residential Developments panning a wide spectrum including high-end villas, townhouses, apartments, and plotted development in Bangalore, Hyderabad, and Chennai. Eventually these large gated communities and townships will house over 10,000 families. For more information please visit www.Divyasree.com.

No of Positions:1

Designation: Associate General Manager.

Experience: Min 15 years

Candidates with a minimum of 5 years of PMC experience in the construction industry are preferred.

Location: Bangalore.

Qualification: BE Civil/Mechanical.

Reporting to HOD.

SUMMARY OF SKILLS AND EXPERIENCE:

- Managing the tendering process from floating of bids to awarding of contracts using Contract Conditions.

- Prequalifying the Vendor.

- Coordinating with Architects/contractors / Vendors with regard to techno-commercial negotiations.

- Performs a review of all RFI or RFP documents to analyze commercial/contract risk and identify risk mitigation.

- Provides comments and raises concerns, questions, discrepancies, etc. to the proposal team within the time frame required for submitting questions to the prospective Supplier/ Client.

- Vendor Development & Evaluation (Prequalification).

- Techno-Commercial Negotiation.

- Estimation & Tendering.

- Indian Contract forms.

- WO / PO Management.

- Variation and Claim Management.

- Client Management.

- Design Coordination.

- Budgeting.

- Rate Analysis.

AREA: Shell & Core Civil works, Interiors & MEPF.

PROPOSAL ACTIVITIES:

- Generating Request for Information (RFI), RFP & RFQ.

- Submissions of technical bids for services works such as HVAC, fire fighting's plumbing, Water treatment plants, sewage treatment plants, Electrical HT, and LT work.

- Managing the tendering process from floating of bids to awarding of contracts using Contract Conditions.

- Reviews all documents or proposals, whether formal or by letter or presentation, prior to submission to Supplier or Client.

- Approves Rough Order of Magnitude presentation subject to the applicable Delegation of Authority limits.

- Provides comments and raises concerns, questions, discrepancies, etc. to the proposal team within the time frame required for submitting questions to the prospective Supplier or Client.

- Ensures all contractual agreements (Master Services Agreement, Asset Transfer Agreements, Country Agreements, and Local Services Agreement, etc.) are reviewed, approved, and executed in accordance with the relevant Delegation of Authority.

- Provides transition support.

IDENTIFICATION:

- Drafts negotiates and manages all Non-disclosure Agreements with the Contactor, Client, and subcontractors.

- Reviews all appropriate correspondence related to the opportunity.

- Attends all meetings, conference calls, reviews, etc. applicable to the opportunity.

- Provides thorough commercial/contracts risk analysis and mitigation proposals throughout the bid/negotiation process as input to Opportunity Review Council reviews.

- Ensures all pre-contract agreements (Confidentiality Agreements, Teaming Agreements, Memoranda of Understanding) are reviewed, approved, and executed in accordance with the relevant Delegation of Authority.

- Provides due diligence and negotiation support.

- Detailed study of the scope of work DBR and BOQ tender. Project-related discussions meeting with clients and architects,

- Participating in Review of Tender documents and preparation of comparison statements and Negotiations.

- Reviewing the tender documents and Drawings with BOQ for comparison to avoid NT items.

- Conducting Pre Bid meeting for clarification of technical specifications, Tender drawings with all vendors for respective services to know the vendor's views, and Value engineering.

- Awarding Tender for L-1 without compromising quality and other Technical specifications and commercials.

PROJECT AND CONTRACT MANAGEMENT:

- Performs all contract administration activities in accordance with the International Contracts Administration Handbook.

- Ensures at contract start-up and throughout contract lifecycle that all performance requirements of Supplier / Client contracts are allocated to and understood by the delivery team(s) specifically responsible for their fulfillment.

- Works with interdisciplinary teams to ensure contractual requirements are met as set forth in the obligations and deliverables matrix/database. Proactively manages the content within the account obligations and deliverables matrix/database. Ensures account team is aware, in advance, of important milestones and commitments that have an operational or financial significance

- Getting the knowledge of the major elements of the contract. These include, as appropriate to the contract, the order of precedence, cost elements, statements of work, payment provisions, major technical requirements, high-risk terms and other significant terms that affect performance and/or payment, security requirements, overall schedule, and major milestones.

- Prepares a Contract Summary/Brief which summarises important contractual terms and conditions. The distribution must be made to appropriate

- Creates, updates and keeps current an online database containing a comprehensive Supplier or Client contract file.

- Drafts, reviews and negotiates all contract amendments, modifications, letter agreements, change orders, and other contractual agreements in respect of designated Supplier(s) / Client(s) with the support of Legal and other functions as appropriate.

- Advises applicable management of Delegation of Authority and other lower-level policies in respect of reviews and approvals; advise appropriate business management of known lack of compliance with those policies as such occur.

- Reviews and resolves, in conjunction with the account team, all issues affecting the business and contractual relationship with the designated Supplier(s) or client(s).

- Advises business management of contractual rights and obligations.

- As needed, provides guidance on contract matters to project managers, including training new project managers and other employees in contracting procedures.

- Escalate, liaise, and consult with Legal and other functions for matters requiring their attention.

- Ensures decisions regarding changes to existing contractual commitments and the resolution of contractual disputes are fully coordinated, documented, and properly approved.

- Performs direct face-to-face and/or telephone negotiations with suppliers or Clients' legal, contracts, and procurement personnel for all contractual agreements.

- Interfaces with the Project Management Office to ensure projects and proposals for new services are contractually compliant with the current contract. Reviews and makes changes to proposal documents, as required.

- Provides advice and guidance on, and participates in all benchmarking exercises.

- Documents and keeps minutes of important meetings, such as contract management meetings and Supplier or Client negotiations.

- Works with the Supplier or Client Contracts Manager(s) to prepare documentation to raise and address contractual and commercial opportunities and issues on the account. Schedules and attends regular meetings with Supplier or Client counterpart to address such items proactively.

- Maintains and updates internal account issues and escalation open actions log in order to track and facilitate the resolution of all contractual issues and actions; performs escalations as required.

- Provides regular contract status/issues reports to the Account Lead and Senior Commercial Manager / Commercial Director as required/appropriate.

CONTRACT CLOSEDOWN/EXIT:

- Monitors contract completion/renewal dates and notice periods.

- Identifies key elements of exit - specific to the nature of exit in each case (e.g. termination for convenience/cause).

- As required/appropriate, attend initial meetings to discuss exit/renewal strategy.

- Drafts and negotiates exit plan, asset/staff transfer agreements, novation agreements, and other termination documentation.
Women-friendly workplace:
Maternity and Paternity Benefits
Add a note
Something suspicious?
Report this job posting.