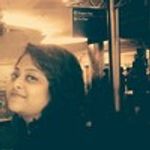 04/05
Rumia Mukherjee
Recruiter Specialist at Randstad India Pvt Ltd
Views:1308 Applications:275 Rec. Actions:Recruiter Actions:55
Director - Financial Consulting - Consulting Firm (15-20 yrs)
Role & Responsibilities

Leadership

- Act as focal point of leadership for Financial Consulting division, albeit with support/leadership from CEO/MD-India and Asia Pacific, with regular face-to-face and other forms of communication to the FC team across India and Asia Pacific (in coming years).

- The role will be responsible for assigning accountabilities, developing incentives, planning, monitoring and appraising job results and providing career developmental opportunities for the Heads of Departments and Sr. Managers of his division.

Strategic & Planning :

- Develop a strategic business plan for division which should include, but not be limited to, a P&L and cash-flow forecast and details on human resourcing, business development, partner strategy, infrastructure provision and sector and new service initiatives.

- Actively oversee and get involved in ongoing relationships with the local representatives of international governments, particularly with existing relationships the Company holds with the U.S., U.K., Canadian, Irish and Australian Governments in India as well as key Government of India

- Working with International marketing and business development team, identify profitable new revenue streams and business opportunities, maximizing the division- s resources and skill sets.

- Develop and manage strategic and delivery partner relations in the Asia Pacific region monitoring their delivery standards and pricing and ensuring the relationships with these organizations are in the FC division and Company's longer-term interests.

Financial Management & Performance :

- Take overall responsibility for the financial well-being of division, with a particular focus on delivering monthly revenue and margin targets, taking actions to protect margin numbers where revenues do not materialize, ensuring regular monthly reporting takes place.

- Revenue generation - motivate your team to focus on revenue generation and reaching out and responding to international marketing and business development teams to drive new opportunities and revenue into the business.

Operations :

- Build and manage the delivery team across India and Asia Pacific, creating an organization structure which is designed for growth and promotes accountability.

- Undertake regular reviews with direct reports and key managers across Company- s offices in India In line with the existing performance management process.

- Ensure the creation of a performance culture through effective deployment of a clear and transparent performance management process. Identify non-performing resources and seek to manage them back to achieving and exceeding on expectations. Where underperformance continues, seek to exit said resources efficiently, effectively and with appropriate HR procedures being strictly adhered to.

- Ensure your team feel engaged with the business through regular face to face and other types of communication. Working via HR, regularly refresh a program of employee engagement initiatives

Service Delivery :

- Provide oversight to team responsible for the delivery of all services in your division including but not limited to Finance & Accounts, Payroll, Tax & Regulatory, Corporate Secretarial, Professional Director Services, HR advisory, Labour compliances and others

- Effectively work with Director of Operations and Head of Finance on non-performing accounts, where your division is not delivering demonstrable value to the client and therefore, where the contract may be at risk

- Effectively work with Director of Operations and Head of Finance, to undertake a complete margin assessment of key services and develop plans to address low margin clients and ensure future client acquisition is undertaken as per agreed average margins

Client satisfaction :

- Develop and deploy a methodology for collecting regular client satisfaction

- Engage directly with key clients to ensure clarity on scope of service, pricing, assuring the quality of service delivery and identifying new opportunities

- Review the effective follow up on outstanding Client payments engaging international relationship managers of these clients to ensure a quick resolution to outstanding dues

- Leveraging a successful project for an immediate client reference and case study (for marketing team)


Internal Standards :
- Ensure the required company policies, processes, procedures, client engagement documentation and contracts are in place. Ensure policies and procedures evolve over time to reflect the changing nature of your division and the environment in which it operates.
Supplier Management :
- Identify delivery partners for support services and manage contractual engagement and ongoing performance reviews of suppliers.
- Undertake at least annual reviews of these supplier engagements to ensure best pricing
Minimum required qualifications :
- Required Chartered Accountant with an additional qualification of IFRS/MBA Finance from a reputed University/College.
Work Experience :
- The ideal candidate should have 15+ years- experience of doing business in India and (preferably in Asia) particularly in Delhi/ Mumbai with financial, tax, accounting payroll and HR consulting experience.
- The candidate should be well aware with laws & regulations in India on financial consulting and management as per Indian GAAPs including laws & procedural requirements related to Direct Tax, Indirect Tax, GST, and International Tax, Company law, Foreign Exchange Management Act, Foreign Direct Investment & RBI regulations, HR laws & best practices and Personnel Benefits.
Women-friendly workplace:
Maternity and Paternity Benefits
Add a note
Something suspicious?
Report this job posting.