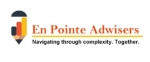 29/07
Anureet
Director at En Pointe Adwisers
Views:1451 Applications:417 Rec. Actions:Recruiter Actions:65
Director - Data Management Operations - BPO/Captive Center (10-14 yrs)
Director - Backoffice Data Management Global Operations (International BPO Operations/ Captive Center)

Education Qualification: MBA/ Executive Leadership Program/ PGDM (mandatory) and graduation from a good college.

Salary: Upto 28L + Bonus

Workdays: 5 days a week (Flexible Time: 12 noon - 8 pm)

Company: Our client is a leading MNC having global presence, giving a stable career to its talent pool and a conducive work environment.

Assessment: Shortlisted candidates will have to clear an English written tests and present a case study.

Reporting To: Company CEO

Responsibilities:

- Our company's strength is the efficiency with which we deliver leading-edge support to those we serve. We- re proud to set the standard for success in our industry. To help us continue our growth, we- re seeking an experienced Operations Head to join our highly skilled team.

- As an ideal candidate, you have proven senior management experience in a highly dynamic setting. Your organizational, communication, and leadership skills are second to none and you enjoy developing solutions that push innovative boundaries.
- You will work closely with top leadership team to strategize and develop long-term plans that usher in new levels of productivity and success. Strategic operations & project management, Automation & transformation, Global stakeholder management, Budget & People management, Thought Partnering & Influencing will continue to be your focus areas.

Strategic Operations Management:

- Set the vision, direction, and culture of the team by managing individual and team performance expectations and goals, monitoring real time service levels and schedule adherence, and holding the team accountable for meeting and exceeding performance targets.

- Partner with leadership team to achieve organizational goals and other initiatives.

- Set strategic goals for efficiency and increased productivity of the department.

- Lead the engagement, manage data operations, data analytics and transcription team of 100+ people, manage overall SLA metrics of the department and define strategic roadmap.

Stakeholder and People Management:

- Engage with internal clients and global captive (internal) stakeholders for farming global projects and other engagements.

- Effectively partner and build productive working relationships with direct reports, peers, leadership, and other departments.

- Be a responsible emphatic people leader who is looked up-to as a Trusted Leader by entire organisation. Managing various people management activities include - training, guiding, motivating, nurturing and developing employees; encouraging performance & ethics accountability; planning, assigning, directing work and motivating; performance appraisal; rewarding and disciplining employees; effective conflict resolution and escalation management.

- Manage the career growth and development of the operations and data analytics team by driving focus on Core Values, providing guidance and mentorship to all levels of leadership/ supervisory within the organizational unit, as well as serving as an outstanding role model.

- Ensure the integrity of our proprietary knowledge management systems.

- Collaborate with involved stakeholders to ensure compliance with legal requirements.

- Drive creation of staffing plans, schedules, quality initiatives, process change initiatives, automation, etc. Accountable for keeping attrition within target and retaining high potential talent in the team.

- Work with the Team Supervisors to drive initiatives, SOP, Turn-around-time, quality & performance standards, manage and support workloads and escalate issues wherever necessary to avoid failures/ hurdles.

Budget Management:

- Create annual plan for operations budget, manpower planning and cost saving initiatives.

- Manage the financial health of the department budgets through regular review and ensure compliance with budgetary guidelines for capital and operating expenditures as well as invoice processes, cost rationalization measures and capacity utilization.

Process Efficiency & Automation:

- Oversee development of processes or solutions to prevent problems, improve team productivity and automate recurring tasks as part of longer term and global service improvements.

- Maximize accuracy, efficiency, productivity and quality through extensive operational process & performance analysis, transformation and strategic automation. Recommend solutions for improvement when necessary. Focus on innovation & re-engineering of existing processes to make them more efficient.

- Actively promote, implement and comply with Departmental policies, procedures, practices and principles.

Experience Required:

- Total 10 - 15 years of experience in INTERNATIONAL Backed-end Operations process management. Experience in managing global projects and global stakeholders is essential.

- Must have prior experience in international BPO/ Captive Centre where Non-voice Non-IT processes are managed. Experience in backoffice data-processing process operations like Claims Management, Property & Causality, Benefits Process, US Insurance Processing, Payroll Operations, HRO Data Processing, Healthcare, Catalog Management, Data Management Process, etc. will be preferred for this role.

- Must have 5+ years of strategic leadership operational experience.

- Must have successful track record for driving multiple Automation projects and transformation.

- Must have managed team size of at least 90 - 250 people.

- Must have experience of managing budgets.

- Must have a successful track record and high achievement scores

Skills Required:

- Strategic Thinking, Planning and Organizing skills

- Result Oriented and Problem Solving skills

- Team and Operations Delivery Management

- Excellent Interpersonal, Verbal and Written Communication Skills.

- Possess sound business judgment (and not just analytics)

- Good in MIS and analysis of all data. Good Analytical skills, logical rational thought process. Good with numbers.

- Good knowledge of MS office.

- Ability to think out of the box to manage operations and lead people; drive change and excellence.

- Up for a challenging, empowering and demanding work-profile.

Application Process: In your CV, please, do mention your overall team size, global international projects managed, process automation experience, age/ date of birth, and year of qualification.

Key skills : BPO Operations, Backoffice Operations, International BPO Operations, Process Automation, Operations Director, Operations Vice President, Claims Insurance Process, Payroll & HRO Operations, Data Management Operations, Catalog Management Operations
Women-friendly workplace:
Maternity and Paternity Benefits
Add a note
Something suspicious?
Report this job posting.