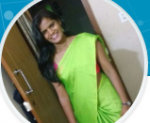 14/11
Soujanya K
Recruitment Team at Diageo India
Views:7507 Applications:398 Rec. Actions:Recruiter Actions:47
Diageo India - Unit Head/General Manager - Manufacturing Operations (10-12 yrs)
Role : Unit Head
Level : L4B
Designation : General Manager
Location : Nacharam( HYD)
Diageo India operates through its subsidiary United Spirits Limited, India's leading beverage alcohol company, with an outstanding portfolio of premium brands. In 2013-14, Diageo plc acquired a 54.8% shareholding in United Spirits making India one of its largest markets.

Founded in 1826, it is the largest Indian spirits company involved in the manufacture, sale and distribution of beverage alcohol, producing and selling around 120 mn cases of Scotch whisky, IMFL whisky, brandy, rum, vodka, gin and wine. Its portfolio of over 140 brands includes the much-loved McDowell's No.1, Royal Challenge, Signature, and Antiquity as well as Diageo's iconic brands such as Johnnie Walker, VAT 69, Black & White, Smirnoff and Ciroc among others.

The company has 18 brands that sell more than a million cases each year, of which 4 brands each sell more than 10 million cases annually, generating total revenues of Rs.8353 in FY2015. The organization prides itself on innovative products that have made a mark on the world stage by regularly winning local and international accolades and awards.

Headquartered in Bengaluru, the company has a strong global footprint supported by a committed team of 5500+ employees dedicated to fulfilling the company's mission of becoming the best performing, most trusted and respected consumer goods company in India. The company has a strong distribution network and point of sale coverage and is represented in 81000 outlets across India. It has over 78 manufacturing facilities across 23 states and 3 union territories in India.

A major contributor to state excise revenues, it makes a valuable contribution of over Rs. 35,000 crores annually to the exchequer by way of excise, sales tax, octroi and other levies.

Diageo sincerely believes in being a good corporate citizen and is committed to creating a positive role for alcohol in society through its national Road to Safety programs. Diageo also improves the lives of people in the communities around its plants with particular emphasis on Empowering Women. Its flagship program, Project S-H-E deliversmuch-needed initiatives in water, health and education to lead the industry in demonstrating the highest standards of corporate citizenship.

The company is listed on the Bombay Stock Exchange (BSE: 532432) and the National Stock Exchange (NSE: MCDOWELL-N).

Visit Diageo's global responsible drinking resource, www.DRINKiQ.com, for information, initiatives, and ways to share best practice.

Celebrating Life, Every Day, Everywhere!

Position Name : Manufacturing Unit Head (Own) - Large

Level : L4-A - Manufacturing Unit Head (Own) - Large

Reports to : Lead - Head - Manufacturing Operations

PURPOSE OF THE ROLE :
- The role is responsible for planning, leading, directing and controlling the day-to-day manufacturing operations of a single plant including all aspects of finance, human resources, materials, production and process activities in the unit.
- The role focuses on achieving the unit production targets, delivery schedules, quality & competitive output, turnover & cost reduction in line with the budget, compliance, excise, quality, EHS and other parameters and guidelines laid down by the organization and region. The role is also responsible for adhering to statutory and compliance requirements and obtaining necessary approvals for the unit.

TYPICAL ROLE REQUIREMENTS :

Qualification :

- BE/ B Tech; MBA (Operations Management)/ PGD in Alcohol Technology

Experience :

- 10-12 yrs. experience in an engineering or FMCG or Alco-Bev company

- Experience as a unit head for 1-2 yrs.

Knowledge & skills :

- Knowledge of alcohol-beverage business

- Thorough Working Knowledge of Unit Operations/Operations Management, Trade Unions

- Basic understanding of company laws

- Knowledge of Statutory Compliances: Labour, Tax, Excise Regulations and related laws

- Knowledge of cost effective inventory principles and management

- Experience in Planning and Managing Warehouse Operations

- Knowledge of standard safety practices and procedures relating to warehouse operations and equipment

Best suited for someone who :

- Ability to forge working relationships with government officials

- Ability to communicate both verbally and in writing with line personnel, public contacts, vendors and City department representatives

AREAS OF RESPONSIBILITY :

1. Manufacturing strategy and planning

- Design and develop the Production strategy & Plan via investments/ layouts/ machines/ manpower for the unit

- Evaluate, develop and implement a variety of operating policies and procedures to ensure that the unit meets it current and future production targets and quality standards for the unit

- Order Execution & Annual Production Plan via resource optimization

- Take sourcing decisions related to capacity

- Drive Productivity Improvement measures by capacity utilization

- Ensure Materials efficiency to maintain/reduce cost

- Measure and monitor demand vis-a-vis capacity of resources available & allocation

- Support the innovation/renovation agenda of USL in terms of source identification, start-up support, commercialization and planning

- Coordinate with reprographics executive and vendor for label development and registration

- Responsible for handling interruptions in production due to statutory notices by consulting with the cluster head, legal and HO-Manufacturing and drafting adept replies

- Responsible for external warehouse operations and payment certification

- Responsible for obtaining necessary approvals from HO, TC, excise etc. for finished goods reprocessing

PERFORMANCE MEASURES :

- Delivery Reliability

- % cost reduction

- Plan Vs Actual

- Capacity Utilization

- Lead Times

- No. of overdue orders

2. Productivity Management

- Prepare, implement and monitor the Annual Operating Plan for productivity, performance index, extra cost, idle time and monitor the same periodically, set correction courses in order to achieve and exceed plans

- Set and monitor the performance of the Unit against standards and targets in areas such as manufacturing and administration efficiency, cost control, dispatch, revenue, legal compliance and human resource management.

- Responsible for asset care and improving the efficiency of the equipment through periodic audits in the unit

PERFORMANCE MEASURES :

- Productivity Index

- Plan Vs Actual

3. Quality Management

- Ensure quality product manufacturing, layouts, material flow, housekeeping & conformance to Health, Safety and Environment standards, Quality Management for the unit

- Lead and review improvement actions in production process based on feedback, audit reports

- Initiate and monitor corrective & preventive actions to ensure customer satisfaction

PERFORMANCE MEASURES :

- Overall Quality Index

- Plan Vs Actual

4. EHS Management

- Ensure adherence to the environmental protection guidelines laid down

- Be responsible for exercising all the rules and regulations identified by the State/ Region through excise rules

- Maintain pollution levels at prescribed levels and interface with the pollution board

- Interact with the local authorities like factory inspector, police, electricity board officials, gram panchayats

- Be responsible for certification like the Katha certificate, tax payment and compliance activities

PERFORMANCE MEASURES :

- Plan Vs Actual

- No of non-conformances

- No. of man-hours lost due to LTAs

- Adherence to timelines

5. Inventory Management

- Plan, review & take measures for inventory control at the unit

- Responsible for raising POs and new PM procurement by coordinating with RPC and material planner

- Follow up with sales cluster head & production planner for liquidation of the SLOBs

- Monitor and control raw material & work in progress inventory to maintain production plans

- Monitor & control finished goods inventory within factory

PERFORMANCE MEASURES :

- Plan Vs Actual

6. People Management

- Supervise, guide and maintain discipline; resolve internal problems, and communicate change working systems

- Identify training needs and initiate training

- Identify, recognize and recommend rewards for performance in order to motivate the workforce and ensure smooth working

- Engage with Trade Union representative and workmen to ensure smooth shop floor operations to achieve manufacturing targets and resolve disputes & LTWS by working with the regional HR/IR

- Liaison with local government bodies (Excise, Labour Commission etc.)

- Implement and monitor Value Survey actions

PERFORMANCE MEASURES :

- Attrition %

- Adherence to training plan

- Value Survey Results
This job opening was posted long time back. It may not be active. Nor was it removed by the recruiter. Please use your discretion.
Women-friendly workplace:
Maternity and Paternity Benefits
Add a note
Something suspicious?
Report this job posting.