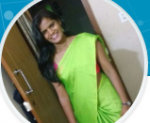 15/11
Soujanya K
Recruitment Team at Diageo India
Views:4972 Applications:57 Rec. Actions:Recruiter Actions:16
Diageo India - Lead - Regulatory Governance (7-12 yrs)
PURPOSE OF THE ROLE: To deliver performance through influencing and advocating regulations, approving internal work for compliance. Educating internal team members on regulations and guiding project teams for bringing innovative solutions from regulation angle. Leading Label registration cycle and Managing BIO/EMD and BAU projects to unlock growth opportunities.

SIZE

Financial: F19 - Plan of 100 Crores in new product launches and supporting F19/F20 NSV targets by supporting label registration cycle.

Other Roles/Teams WITHIN the Function

Divisions/ Departments OUTSIDE the Function

External Interface

1. Label Registration Lead

2. Reprography Lead

3. PM-BAU and Pack Specialist.

1. People Management

2. Managing RULE

3. Managing LR Cycle

4. Close interaction with TI

5. Total ownership on FSSAI/LMR/Excise mandates adherence.

1. Cross function team alignment.

2. Stake holders management

3. SLT/ILT Interface

4. CR and Legal interface

5. Brand Governance interface

1. Member of Regulatory bodies.

TYPICAL ROLE REQUIREMENTS

Qualification:

Food technologist, Minimum Master's and preferred to have PhD in food technology area.

Experience:

- 10 to 15 years in AlcoBev / FMCG industry with membership in FSSAI / FICCI. Must have complete knowledge on legal metrology and relevant experience in FMCG / Alcobev inductr. Must have experience in handling excise policies.

Knowledge & skills:

- Must have knowledge on food processing and manufacturing units. GLP (Good Lab practice).
- Must have worked at least 10 years in the area of FSSAI and LMR in FMCG / Alocbev industry.
- Exhibit knowledge on utilizing various lab's and solving technical and legal problems arising out of FSSAI/ LMR issues.
- Must understand basic legal implications and solutions arising out of FSSAI / LMRb regulations.
- Must be aware of excise regulations and must have experience in handling government authorities.

Best suited for someone who :

- Relevant AlcoBev / FMCG experience with specific experience in AlcoBev Industry working as Excise / FSSAI / LMR professional. Person who has worked in a contract research organizations and consultancies, may be willing to take on exceptional individuals with managing government and regulatory bodies. Must to have people management experience and ability to network with government and private regulatory bodies.

Capability

- Must build regulatory strength to lead industrial bodies

Results

- Meet regulatory project misses as per Diageo definition b. Meet LR targets b. Perfect project delivery on BAU projects.

Project management

- Managing regulatory / Label registration / BAU project end to end.

Coaching and mentoring people

- Coaching and mentoring people, Retention and Increase in Value survey scores.

FSSAI / LMR

- Regulatory Consult, guidance & "D" on regulatory area for Innovation, Renovation & productivity projects (Gate 1 to Gate 5)

- Scope of Documentary support for innovation and renovation project increased (fetching data, compilation and analyzing the same to support the innovation and renovation project)

- Regulatory guidelines for all new categories, all innovation renovation projects. Working closely with the Technical center, liquid team, marketing to validate the project from Regulatory Lens.

- Alignment of concept pack and liquid, Liquid formulation is compliant (additives, flavoring, etc.), Nomenclature is in line with liquid proposal, Substantiation of pack claims and pictorial, if any

- Product positioning & regulatory connect with importing country for emerging markets

- Bundling of regulatory data and Regulatory advocacy. On time inputs given on the draft regulations. Implementation of the policy, drafts regulation, introduction of global standards for ingredients, additives, compounds to India. Moulding and helping innovation and renovation projects by wise policy making in favor of the industry by moulding the regulatory scenarios.

- Labeling compliance and guidance (of labels, monocartons, shippers, outer/inners cartons) as per FSSR and LM requirements. Approval of artworks on the web center portal.


- Licensing compliance of HO and import license, support for the units for their FSSAI licensing activities. Issues & risk management with the licensing activities.

- Complete ownership of solving notices from regulatory authorities by closely working with legal and manufacturing team.

- Diageo India Highly Confidential

Label Registration

- Maintaining updated Excise policy changes

- Having knowledge of all import and export regulations - State wise.

- Having Knowledge of all BII / BIO materials label claims.

- Knowledge on Rules and regulations followed by CSD and Exports (EMD).

- Completing all label registrations within time lines with ZERO NSV loss by working with marketing and S&OP team.

- Ensuring all documents are available at Supply side and Demand side.

- Implementing any regulatory changes with minimum wright-off and ZERO sales loss.

- Keeping tab on brand registration state wise.

- Diageo India Highly Confidential
This job opening was posted long time back. It may not be active. Nor was it removed by the recruiter. Please use your discretion.
Add a note
Something suspicious?
Report this job posting.