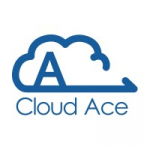 27/09
Manisha Gupta
HR at Accelerated Computing Enterprise Private Limited
Views:406 Applications:98 Rec. Actions:Recruiter Actions:6
Cloud Ace - Assistant Manager - Sales - Google Cloud Platform & Cloud Integration Services (10-15 yrs)
Reports To : Country Head
Hours of Work : 9:00 am to 6:00 pm (incl. one-hour lunch break)
We are hiring a Assistant manager sales for Google Cloud Platform and Cloud integration services for our new office in India.
Employment Type : Full time
Level : Assistant Manager
Industry : Information Technology
Experience :
a. 10+ years as a sales/account representative in the System Integration field.
b. Experience in Cloud Integration and working with Cloud partners like Searce, Media Agility, Netmagic IT Services Pvt. Ltd, Infosys Limited, Pythian, and Brio Technologies is preferred.
c. Capable of presenting proposals to clients and client acquisition from lead generation to deal closure.
d. Building proactive relationships with key partners in the industry.
Overview :
- Cloud Ace is recognized as a leading solution provider for Google Cloud, not only by the industry but also by Google, with a proven record of multiple Google awards that we have won worldwide. Cloud Ace provides services to help businesses adopt Google Cloud Platform, including migration, development, integration, maintenance and billing.
- In addition to our in-house team with over 300 Google Cloud Certifications and 12 Google Cloud Specializations, we partner with a portfolio of partner companies to provide artificial intelligence, machine learning, and IoT solutions.
- Our extensive experience means we can support enterprise customers where they need it most by taking advantage of the power and flexibility of the Google Cloud Platform.
- Cloud Ace has over ten years of experience with Google Cloud and has been a Premier Partner since 2017, and our Japan, Thailand and Indonesia Offices have obtained MSP status (Google's Managed Services Provider).
- We won the "2018 Google Cloud Global Application Development Partner of the Year "and received the "2019 Google Cloud Services Partner of the Year for Japan" award in April 2020.
- Headquartered in Japan, we have offices in Singapore, Jakarta (Indonesia), Bangkok (Thailand), Ho Chi Minh and Hanoi City (Vietnam), and Taipei (Taiwan) - we are now actively looking to expand our businesses in India.

Our Value and Culture :
"H+HTTPS"
H : Honest - Don't lie to yourself. Be thoroughly honest with others and yourself, and be the authority on integrity.
H : Humility - Humility is a stretch. You don't have to be in the centre of the universe. We are not perfect. So keep improving.
T : Thankful - All human beings are brothers. Treat people with gratitude and history, and appreciate the skills and humanity of others.
T : Trusted - Trust is an expectation; trust is an achievement. Let's trust people and gain trust from them as professionals.
P : Positive - Life is a challenge. Don't be afraid of failure, think positively and never give up.
S : Smart - Time is limited; ingenuity is limitless. Let's always look for the best way and act with speed.
- The above six are the core mindsets of Cloud Ace.
- Cloud Ace employees have a sense of unity because we value the core mindset. As employees get along well, we can create an environment where we can learn from each other and work hard to improve our skills.
- We value freedom in the way we work; with a flextime system and the option of remote work, we can adapt to the new normal lifestyle.
JOB DESCRIPTION :
- Development and implementation of Sales plans together with management and technical teams
- Overall Sales management (Sales Pipeline building activities like Sales Cold Calls & Meetings, i.e. Virtual or Field Sales Calls, New Client Acquisition, Account Management, OEM Management, Product Management, Sales consulting, PR Building with clients and marketing activities etc.)
- Approaching both large and start-up companies, with a focus on India-based companies and Japanese companies in India.
- Planning and execution of seminars and events involving Google, partner companies, associations and incubation spaces
- Support prospect proposals assigned to CTO and other technical team members.
- Be responsible for establishing and building strategic relationships with prospective, new and existing clients and for aiming to close the deals.
- Working closely with the delivery team, take ownership of the assigned projects and their delivery schedule, including all aspects of people management, project oversight and delivery strategies, execution and risk management, using Salesforce.
- Keep a good understanding of the target customers and their business strategies & requirements.
- Understand and develop IT industry knowledge, especially on the Google Cloud Platform or other public cloud platforms.
- The candidate may well work with overseas business development teams of Cloud Ace to develop client relationships.
- The Company supports sales managers in their career development.
Skill : Tags Proactive, Sales strategies, Customer acquisition, Technical Sales, Event Management, Pre-sales, Cloud Platform, Cloud Migration, User Experience, Start-ups, Open Source, Strategy, Product Management,
Project Management, Team Management, Mobile Devices, Application Development, Cutting-edge, Finance, Budget Management, Product Development
- This position allows you to grow both as a manager and sales engineer.
- Depending on your capabilities and preferences, we can discuss the ratio between sales and engineering tasks.

REQUIREMENTS :
- Capable of operating hunter type of sales activities, with 10+ years experience in the IT industry.
- Experience working in the cloud market (GCP, AWS, Azure or such) required.
- Experience working with cloud partners like Searce, MediaAgility, Netmagic IT Services Pvt Ltd, Infosys Limited, Pythian, Brio Technologies is preferred.
- Experience selling and actively promoting IT solutions to manufacturing, financial and retail industry
- Experience networking with management layers of people in a large company
- Experience in team management and planning sales strategy.
- Demonstrate entrepreneurial spirit.
- Ability to think logically and build a workflow with a sense of responsibility.
- A willingness to absorb knowledge actively and the ability to work carefully.
- Experience in new business development
- Experience in a management position in an organization of five or more people (including training of team members).
- Business level English language capabilities.
Characteristics :
- Excellent leader, goal-oriented, attentive, supportive, decisive, proactive, rational, business-minded, and hard-working.
- Able to build trusted relationships with key clients.
- Excellent pre-sales skills and ability to train and coach the sales team on this.
- Ability to respond appropriately to client queries and deal with escalations in crises.
- Excellent communication and presentation skills.
Cloud Ace will support you with :
- Gain various knowledge and know-how required to develop modern IT systems
- Enrich your knowledge of Google Cloud products and services
- Certification fees for Google's Cloud Engineer, Cloud Architect and other certifications, and a monthly allowance after obtaining them.
- Monthly allowances after obtaining these qualifications are also available.
Women-friendly workplace:
Maternity and Paternity Benefits
Add a note
Something suspicious?
Report this job posting.