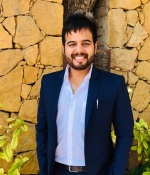 28/09
Raj Lalwani
Founder & Managing Director at Adler Talent Solutions Pvt. Ltd.
Views:1156 Applications:294 Rec. Actions:Recruiter Actions:14
Chief Operating Officer - Logistics Business (10-15 yrs)
Chief Operating Officer ( COO )
Sales & Operations Planning :

- Take full ownership of the entire depot operations including operational & commercial activities, interaction with staff, customers, and allied activities, and operations planning/scheduling and execution of the same through ground staff

- Provide admin support to the depot and liaise with government bodies for statutory permits/licenses, etc.

- Liaise with customers regularly for sending the tanks to the depot for cleaning & repair and achieving the monthly targets

- Deliver strategic leadership and direction to manage tank container operations (IMO1/IMO2 tanks)

- Lead the overall strategy and ensure continuous interaction with the senior management team/customers to maximize operational efficiency, improve service levels and accomplish strategic goals

- Liaise with Accounts Departments on payments towards vendors and other bank-related matters

- Coordinate & manages the tank repair estimation & submission as per ITCO guidelines

- Invite new/existing customers to visit the depot for maximum inflow of import/ export movements and generate revenue

- Report monthly on in-out, cleaning, and repairs to Technical Team, and share reports related to P&L and upgrades to management monthly

Supply Chain (Procurement + Inventory Management + Global Logistics) :

- Create the lowest cost supply chain, improve customer experience, and benchmark business practices that enhance efficiency, productivity & performance

- Drive important changes to effectively create an end-to-end robust process in the area of demand planning, production planning, distribution, and supply planning, planning materials flow and planning inventory

- Develop overall supply planning for yearly, and monthly requirements, based on sales forecast with accurate timely information

- Develop the overarching sourcing strategy with a focus on transforming the procurement function into a value creation group by working in collaboration with stakeholders, cross-function partners, and strategic supplier alliances to generate y-o-y productivity

- Oversee all purchase orders, adjust purchase patterns, and monitor shipment and production schedules to meet responsibilities

- Shortlist, negotiate, and finalize EPC, supply, and services contracts with international vendors; evaluate vendor performance to ensure the lowest cost, highest quality, and timely deliveries

- Adhere to procurement compliance including draft procurement policy and procedure for the respective countries

- Manage international logistics including custom clearance, tax structure, etc.; engage with external logistics service providers

- Maintain healthy inventory levels to balance between maximizing sales and minimizing inventory holding cost

Safety, Health & Environment :

- Ensure safety procedures are followed in each section of the depot

- Drive on the ground all SHEQ projects and ensure completion within deadlines

- Check the incident, near miss & accident register properly, and add 5 near miss monthly

Process Enhancements :

- Constantly look for improvement opportunities along the value chain, to streamline and re-engine the processes to achieve and exceed the service standard or target

- Identify scope for modifications in equipment, process flow, working practices, consumables, etc. for controlling & reducing conversion cost per unit produced

- Implement various techniques for cycle time reduction/cost reduction, entailing identification of opportunities, analysis of data, conducting tests for cost-benefit analysis

- Drive time study and work-study for various improvements in the process

People Leadership :

- Build, motivate and coach the operational team to ensure overall business objectives (cost, quality, and delivery) are met

- Establish and develop effective people and process leadership, employee engagement, and talent pipeline developing the right capabilities to prepare the organization for the future

- Monitor performance of the team members for maintaining excellence in operations

- Drive continuous learning and process improvement culture change through best practice sharing, vocal advocacy, and visible hands-on leadership

- Lead the learning, training, and development for all the associates, process experts, and managers in the positive correlation between customer experience and productivity

Cross-functional Stakeholders Collaboration :

- Liaise with Depot Managers of different areas to exchange ideas and share best practices

- Collaborate and communicate with other global teams on best practices, internal and external benchmarking, talent development, continuous process improvement, programs of study, and knowledge sharing

- Liaise with Maintenance, HSE, Stores, FG Warehouse, HR & IR, Accounts, Commercial, and Safety team to align plans, ensure that requirements are met, and information is shared

- Interact with external agencies such as contractors to ensure that all requirements are communicated & met
Women-friendly workplace:
Maternity and Paternity Benefits
Add a note
Something suspicious?
Report this job posting.