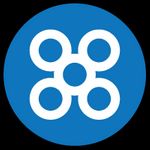 12/09
HR
HR at Haachi Business Solutions
Views:1178 Applications:235 Rec. Actions:Recruiter Actions:41
Chief Finance Officer - Manufacturing Firm - CA (15-25 yrs)
Role: CFO

Operating Company (OPCO): "Premier Apparel Exporters"

Reporting to: Director and Board

Job Location: Tirupur, India

Experience: Minimum 15 years

About the Company :

"Premier Apparel Exporters" is one of the largest and most trusted names in the industry. They are at the forefront of the apparel manufacturing sector, located in Tirupur, India. For over three decades, they have been dedicated to manufacturing, supplying, and exporting a wide range of knitted garments to clients globally.

"Premier Apparel Exporters" boasts a fully integrated knitwear setup, encompassing everything from yarn production, spinning, knitting, dyeing, finishing, embroidery, printing, and garmenting. They provide their clients with a comprehensive apparel manufacturing solution, from fiber to fashion. Their vertical integration allows them to tailor products to their clients' specifications with a steadfast commitment to quality, cost-efficiency, and timely delivery. Their team is a dynamic blend of technological expertise, design prowess, and manufacturing excellence.

They are recognized as well-organized garment manufacturers and T-shirt manufacturers, and they maintain rigorous quality control throughout the production process, conducting systematic testing and continuous result monitoring.

"Premier Apparel Exporters" is proud to house R&D centers and in-house labs that are fully equipped with state-of-the-art testing equipment.

At "Premier Apparel Exporters", their vision and mission are founded on ethical and fair trade apparel manufacturing principles. They are dedicated to eco-friendliness, sustainability, transparency, and ethical labor practices.

Why You Should Join Them :

"Premier Apparel Exporters" isn't just a workplace; it's where innovation meets impact. As their Chief Financial Officer (CFO), you'll be at the helm of shaping their financial strategy, driving growth, and making a significant impact on their journey to excellence. Join them if you're looking for an opportunity to lead, innovate, and grow in a dynamic, forward-thinking organization.

Key Responsibilities

Strategic Visionary

- Craft and execute financial plans in sync with their strategic business roadmap.

- Identify market opportunities for company growth and direction.

- Present strategic recommendations to the company's management and Board of Directors.

- Secure Board approval for long-term and short-term strategies and investment funding.

Monthly Performance Maestro

- Lead comprehensive monthly performance analysis.

- Deliver variance analysis vs. budget and forecasts to empower decision-making.

- Keep a finger on the pulse of operational KPIs, including rejection rates, inventory management, and expense control.

Budget & Forecast Maverick

- Drive the annual budget and monthly forecast processes.

- Dive deep into fiscal reports, including profit and loss, cash flow, and balance sheet.

- Tailor the budget to reflect product and customer profitability.

Financial Virtuoso

- Master the realm of Accounting, Credit Control, Cash Flow, Tax, Insurance, and Treasury.

- Forge strong relationships with banks, credit rating agencies, and financial institutions.

- Champion working capital management for liquidity and non-fund-based limits.

- Oversee the EBITDA improvement project, focusing on cost control and reduction.

Commercial Navigator

- Ensure profit margins align with budgetary constraints for products and customers.

- Collaborate with the sales team to formalize pricing strategies, followed by in-depth cost-benefit analysis.

Legal & Compliance Guardian

- Uphold compliance with Company Law, RBI, Taxation, and other statutes.

- Manage agreements with vendors, customers, and JV partners.

- Navigate litigation for recovery and risk management using ERM framework (Enterprise Risk Management).

Core Competencies :

- Inspiring team management skills.

- Proficiency in budgeting and forecasting.

- Target-driven and self-motivated.

- Adept communicator across all organizational levels.

- Exceptional communication and presentation skills.

- Charismatic, high-energy, and people-oriented.

- Outstanding leadership abilities and a collaborative team player.

Qualifications & Experience :

Essential

- Minimum 15 years of finance experience with 5+ years in a controllership role within a manufacturing company.

- Strong conceptual skills and business acumen.

- Exceptional interpersonal skills for effective collaboration with internal stakeholders.

- Uncompromising ethical compliance with zero tolerance for unethical practices/systems.

- Excellent communication skills (verbal, written, and presentation).

- Analytical prowess.

Desirable

- Multilingual proficiency.

- Exposure to multisite operations.


Education :
- CA (Essential)
- Certification courses in finance (Desirable)
Join "Premier Apparel Exporters" and become a catalyst for financial excellence, innovation, and sustainability. If you're ready to take your CFO career to new heights, apply now and be a part of their dynamic, forward-thinking family. Your journey towards a brighter, greener future starts here.
Women-friendly workplace:
Maternity and Paternity Benefits
Add a note
Something suspicious?
Report this job posting.