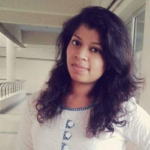 18/10
Kavya Menon
Human Resource Executive at Carwale.com
Views:1232 Applications:335 Rec. Actions:Recruiter Actions:73
CarWale - Lead - Digital Transformation (7-8 yrs)
Digital Transformation Lead

Organization: CarTrade Tech Ltd

Job Title: Digital Transformation Lead

Company Overview:

We are a highly reputable and fast-growing organization in the automotive industry. We are a multi-channel auto platform with coverage and presence across vehicle types and value-added services. Our platforms operate under several brands: CarWale, CarTrade, Mobility Outlook, BikeWale, Absure, Shriram Automall, CarTrade Exchange, Adroit Auto and AutoBiz. Our vision is to create an automotive digital ecosystem which connects Customers, OEMs, Suppliers, Dealers, Banks, Insurance Companies and other stakeholders.

Job Summary:

The Digital Transformation Lead for Sales is a pivotal role responsible for orchestrating the integration of digital technologies and strategies into the sales process to optimize customer engagement, enhance sales efficiency, and drive revenue growth. This position requires a seasoned leader who can combine their deep understanding of sales operations with digital expertise to lead the organization's efforts in leveraging technology to transform the sales function.

Key Responsibilities:

1. Digital Sales Strategy:

- Develop and execute a digital sales strategy that aligns with the organization's overall digital transformation goals.

- Identify opportunities to leverage digital tools, analytics, and automation to streamline sales processes and enhance customer interactions.

2. Sales Process Optimization:

- Analyze the existing sales process to identify bottlenecks, inefficiencies, and areas for improvement.

- Collaborate with sales teams to redesign processes, incorporating digital tools and automation to increase efficiency and shorten sales cycles.

3. Technology Implementation:

- Identify and evaluate technology solutions that can enhance the sales process, including CRM systems, sales analytics tools, AI-powered sales assistants, and other relevant platforms.

- Lead the implementation and integration of chosen technologies, ensuring seamless adoption by the sales teams.

4. Data-Driven Insights:

- Utilize data analytics to extract actionable insights from sales data, enabling informed decision-making and personalized customer engagement.

- Develop sales performance metrics and dashboards to monitor and optimize sales performance.

5. Customer Experience Enhancement:

- Collaborate with marketing and customer service teams to create a unified customer experience across different touch points.

- Implement digital tools and strategies that improve customer engagement and build lasting relationships.

6. Training and Change Management:

- Develop training programs to up skill sales teams on new digital tools and processes.

- Champion change management efforts to ensure smooth adoption of digital solutions and technologies.

7. Cross-Functional Collaboration:

- Work closely with IT, marketing, and other relevant departments to align digital initiatives and ensure consistent implementation.

- Collaborate with senior sales leadership to secure buy-in, alignment, and resources for digital transformation efforts.

8. Market Insights:

- Stay informed about market trends, competitive landscape, and emerging technologies in the sales domain.

- Translate these insights into actionable strategies that keep the organization ahead in the sales arena.

Qualifications:

- Bachelor's or Master's degree in Business, Marketing, Sales, or a related field; MBA is a plus.

- Proven track record (typically 7+ years) in sales leadership roles with a strong understanding of digital technologies.

- Deep knowledge of sales processes, funnel management, and customer journey mapping.

- Strong project management skills and the ability to lead cross-functional teams.

- Excellent communication and interpersonal skills to drive collaboration and influence stakeholders.

- Data-driven mindset with the ability to use analytics for decision-making.

- Change management experience, guiding teams through technological and process changes.

- Strategic thinking and the ability to align digital initiatives with broader business objectives.
Women-friendly workplace:
Maternity and Paternity Benefits
Add a note
Something suspicious?
Report this job posting.