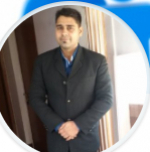 10/04
Sanjay Sharma
Senior Manager - HR at AKNA Management Solutions Pvt. Ltd.
Views:894 Applications:225 Rec. Actions:Recruiter Actions:222
Brand Manager - Digital - FMCG (7-9 yrs)
We are in the process of sourcing a Brand Manager - Digital, E-Com, Research & Communication for ITC Limited's Educational and Stationery Products Business. This is a level 4 position and will report to the Marketing Manager. Kindly note that ITC maintains batch parity and the selected can be assured of being at par with their batch mates.

The Position will be based at Chennai (Headquarters of Educational and Stationary Products).


About ITC :

ITC is one of India's foremost multi-business enterprise with a market capitalization of US $ 40 billion and a turnover of US $ 8 billion. ITC is rated among the World's Best Big Companies, Asia's 'Fab 50' and the World's Most Reputable Companies by Forbes magazine and as 'India's Most Admired Company' in a survey conducted by Fortune India magazine and Hay Group. For more details please visit http://www.itcportal.com.

ITC also features as one of world's largest sustainable value creator in the consumer goods industry in a study by the Boston Consulting Group. ITC has been listed among India's Most Valuable Companies by Business Today magazine. The Company is among India's '10 Most Valuable (Company) Brands', according to a study conducted by Brand Finance and published by the Economic Times. ITC also ranks among Asia's 50 best performing companies compiled by Business Week.

ABOUT CLASSMATE :

Classmate, by ITC, was launched in 2003 as a complementary notebook brand to Expressions Greeting Cards. By 2007, it grew into INDIA'S NO.1 NOTEBOOK BRAND- . It has since been committed to providing high quality stationery products that are a result of a deep understanding of our consumers, thoughtful ideation, innovative designs and superior craftsmanship! The Classmate range of products includes NOTEBOOKS, PENS (ball, gel, roller and fountain), PENCILS (mechanical and wood-cased), MATHEMATICAL DRAWING INSTRUMENTS, ERASERS, SHARPENERS and ART STATIONERY (wax crayons, colour pencils, sketch pens and oil pastels).

The Classmate philosophy is simple: Everyone is born unique. Classmate stands for the celebration of this uniqueness within every individual to ensure that the seed of originality does not get lost. Classmate encourages its users to nurture their true talent, follow their true calling and become whatever they truly want to be.

Classmate aids in this by offering high quality products that are affordable. After all, in the right hands, a pen can be much more than a pen, and a notebook can be a window to the world. As a partner and friend to children during their most important years, Classmate attempts to create an environment for them to learn and grow in, as they write their own futures, encouraging them to, 'Likho Apna Kal! '

For more details please visit http://www.itcportal.com or http://classmatestationery.com/

Job Description :

1. Manage and spearhead digital objectives for the brand by supporting through various social and digital media, mobile application, website, ecommerce platforms etc.

- Drive digital marketing presence across online platforms

- Adopt new-technology solutions and platforms to improve brands visibility online

- Design Integrated Marketing campaigns for brand engagement and new launch promotions

- Manage and drive the mobile application by building engaging content and understanding the user App behavior and journey

- Boost the business on ecommerce channel through focused marketing campaigns

- Building capability for inhouse e-com channel

- Maintain Database (Retail audit, Brand Track etc.) and MIS Creation
- New Products/ communication testing and portfolio analysis plan

KEY RESPONSIBILITIES :

- Enhance brand awareness within the digital space for brands; design, build and maintain social media presence and drive engagement

a. Create and drive content with the help of digital agency on social media handles

b. Identify trends and insights to create engaging content

c. Prepare and manage digital marketing budget

d. Manage & respond to Consumer feedbacks and complaints

- Expand Digital Footprint by entering relevant platforms

a. Explore new platforms for brand to reach out to consumers

- Implement Integrated digital campaigns

a. Create campaigns around fluid and fixed moments suitable for the brand

b. Reach amplification for on-ground activations

c. Designing Product launch campaigns to provide incremental reach to traditional media

- Spearhead initiatives to drive ecommerce business

a. Drive business on ecommerce channel as per plan

b. Designing Campaigns for new and existing SKUs utilizing various promotional assets across the ecommerce platform along with KAMs to promote business

c. Regular tracking of availability of SKUs across platform

d. Listing of appropriate SKUs for the platform, designing newer formats for the platform

- Manage the APP on Android and iOS

a. Ideate and design new engaging content for the APP

b. Scout for partners to create credentialized content

c. Drive IN-app engagement through notification campaigns on the platform with the help of APP engagement partner

d. Generate insights using the data analytics platforms Identify opportunities to monetize and generate revenue stream using the APP

e. Promote APP downloads using various marketing tools at an effective cost

f. Sustain and proliferate APP's active user base

g. Manage & respond to Consumer feedbacks and complaints

h. Upgrade and contemporize the APP UI regularly

- Interact with Social Media Command Centre team

a. Track digital reach, SOV, engagement vs competition monthly

b. Gather insights for business objectives through social media listening tools

c. Utilize new digital databases purchased by the team for the business

- Interact with Corporate Communications team


a. Promote the brand internally using email, website, newsletters, App

- Manage Database (Retail audits, Brand Track etc.) creation of MIS

- Establishing the online offering to various channels

- Track & control spends for the Brand

KEY SUCCESS FACTORS :

- Vision and strategy clearly developed, communicated and executed

- Increase in Brand Salience, volume and value share & other metrics

- Good understanding of Social Media, apps & e-com businesses


- Adherence to project timeline for new product launches.

Candidates Profile :

- Education : Post Graduate in Management with Marketing as specialization from Tier-1 Institutes

- Work Experience : Post Qualification : 6+ Years

- Area of Work Experience : 5+ year in Brand Marketing

- 2-4 year atleast in the Area of Digital, E-com etc.

- Additional Areas : Should be in FMCG/ E-Com space

- Knowledge about Consumer Research & Media

- Processes of Product & Packaging development

- Companies to be considered : FMCG/ E-com companies
Women-friendly workplace:
Maternity and Paternity Benefits
Add a note
Something suspicious?
Report this job posting.