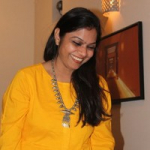 24/09
Ruchika Bhardwaj
Managing Partner/Founder at Workoid Consultants
Views:73 Applications:9 Rec. Actions:Recruiter Actions:7
Assistant Manager/Manager/Estate Lead - Circle Site Acquisition - Mobile Tower Installation Firm (6-12 yrs)
We are looking for a Circle Site Acquisition - Estate Lead ( AM / Manager) for India's largest mobile tower installation company based at Gurgaon

Job Details :

Location : Gurgaon

Grade : AM / Manager

Role : Delhi

Function Name : Site Acquisition

Reports to : Circle Site Acquisition - Estate Lead

Nature of Role : IC role

Division/ Dept: : Estate

Work Timings : 9AM-6PM, 5 days working, however candidate must be flexible and open to stretch

CTC : Industry Standards

Experience : AM - 5 yrs to 8 yrs ; Manager - 8 yrs+

Education : Full time Graduation is mandatory, MBA preferred

Knowledge Required : Regular update on Govt rules & regulations / Basic Legal awareness / Government rules and regulations / Basic Telecom knowledge / General awareness

Financial Dimensions : Renewal scope, F&F scope (Month on month as confirmed by finance), Cost Saving (INR MN).

People Dimensions : IME - Estate SPOC

Other Dimensions : Ensuring Timely rental disbursement to 500 - 700 Land Lord in his/ her assigned territory

Internal interactions : Legal, Finance, SCM, Planning, Deployment, O&M/ OSD & Security Teams

External interactions : Customer, Vendors, OME, IME, State Authorities, Local Authorities, Police

Skills / Competencies : Field exposure and strong negotiation skills. Go getter with can do attitude who can drive team performance and lead by example. PR skills / Business Acumen / Negotiation / Communication skills / problem solving skills /Analytical skills / Leadership/ MS Office

Principal Purpose of the Job :

To build rapport with Landlords and enables smooth operations through timely resolution of LL issues if any. Good negotiator with field experience to ensure timely deliveries around lease renewal, sharing and optional products at right speed and minimum cost for all sites in the territory assigned.

KRA

1. Landlord Relationship Management

- Develop relationship with Landlords in the assigned territory

- Land Lord Complaint registration,

- Complaint Closure with Landlord close looping

- .Escalate Issues to manager in case of non closure

2. Rental Management

- Ensure timely rental payment in the territory assigned

- Resolve issues leading to delay of payment to attain 100% rental payment in the territory assigned.

- Cost Saving by Rent reduction, low escalation (Renewal & Sharing), reduction of rental for tenancy exit site and F&F negotiation

- Reduction of Access Outage due to non receipt of the rental

3. Locked Site Management/ Relocation

- Reduction of locked site > 24Hrs outage - reviewed on daily basis

- Locked site Monitoring,

- Locked site issue resolution / unlocked

- Locked site sign off with Customer on monthly

4. Relocation Management

- Site Retention - Site termination request from LL

- Relocation proposal from Site retention failure,

- Relocation Site dismantled / material removal co ordination & FF request initiated by Estate manager

5. Document / Agreement Renewal/ F&F / New Sharing/ Upgrade Management

- Updation of Land lord database / Rental Master in coordination from Support team

- Land Lord Request ( Ownership Change / property change / TDS/ GST/ Property Tax / Service TAX )

- NEFT Collection & Conversion

- Ensure the 100% document for respective process- Agreement renewal activity, Site termination & F&F Closure, New Sharing & Upgrade site delivery

6. RWM Adherence

- Ensure compliance to Routine work management

- Meet weekly targets for the assigned territory

- Perform CA sheet on weekly basis to be on top on self performance

- Discuss action plan with supervisor and adhere the same for further improvement

7. RWM Adherence

- Day to day operational issue like LL / Public Issue / Radiation / Statutory issue Co ordination with Concern for closure


Challenges:

- Resolution of Land Lord issues within TAT based on site criticality and dependence on other departments.

- Problem solving keeping the balance of practicality & processes of the company.

- Getting access to sites in night especially in residential/restricted area.

- Law & order issues as well as environmental issues.

- Radiation and other larger issues getting public attention

Typical Day Looks Like :

- Visit sites as per priority assigned

- Renewal, optional product clearance, sharing, F&F, Cost Saving delivery as per commitment

- Land Lord issues & demands - rental issues, objection to DG running, night access issue, tower removal, agreement renewal etc.

- Co-ordination with internal Depts for timely rental payment

- Attending to the complaints on LL helpdesk.

- Responding to customer demands and requirements.
Women-friendly workplace:
Maternity and Paternity Benefits
Add a note
Something suspicious?
Report this job posting.