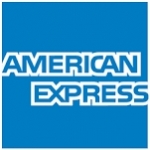 American Express - Technology Project Manager - Big Data/Hadoop/DWH/Web Apps/Services/SAFe 4.5 (10-15 yrs)
Job Description :
Looking for energetic, high-performing TPM cum Release Train Engineer to help shape our technology and product roadmap for Commercial Incentives (Sales, Client, Merchant). You will be part of the fast-paced, entrepreneurial team to deliver innovative solutions via ICM over Big Data (Cornerstone) for GCP Organization and transform legacy .NET applications to nouveau technology.
- Owns all technical aspects of software development for assigned applications
- Performs architecture, solution design, implementation of systems drive the planning and structure of Big Data technology solutions and applications
- Functions as a member of an agile team and help drive consistent development practices wrt tools, common components, and documentation
- Performs ongoing refactoring of code, utilizes visualization and other techniques to fast-track concepts, and deliver continuous improvement
- Identifies opportunities to adopt innovative technologies
- Maintains dependency plan between planned sprints across engineering, infrastructure, and third parties
- Breaks down barriers and shields the team from impediments precluding engineers from making progress against sprints and deadlines
- Collaborates with a wide variety to stakeholders within business and technology teams to drive the change required to execute product roadmaps and to prioritize, plan, and execute the development schedule for major product releases
- Engages with Product Owner, Business Stakeholders, and delivery team to understand Business needs and identify appropriate technology solutions
- Tracks and communicates team velocity, financials, and other KPIs in relation to the plan and published progress reports
- Coordinates communications, escalates and facilitates resolution of risks, issues, and changes tied to the product development initiatives
- Applies judgment and discretion on when to raise issues and risks versus work through issues with the team
- Facilitate discussions to identify alternative or different approaches to solve problems, break down barriers and drive resolution of conflicts to ensure the productivity of the team.
- Steer and deliver project communications at all levels within Technology and business to ensure transparency of the development process and project performance, to coordinate escalation and issue resolution, to facilitate decision making, and to build trust.
- Create an environment of continuous improvement through reflective conversation and regular retrospectives, with the goal to surface issues/concerns and to identify clear action steps.
- Influence without authority through effective change and leadership management.
Qualifications:

- Bachelor's or Master's degree in computer science, computer engineering, or other technical disciplines, or equivalent work experience, is preferred.
- 10+ years of software development experience with proven hands-on experience in Big Data/Hadoop/ DWH/SQL Databases/Web Applications
- Experience in working with BI tools, SQL, Hive, MapReduce, OLAP, .NET and distributed architecture
- Working SQL knowledge and experience working with relational databases, query authoring (SQL) as well as working familiarity with a variety of databases.
- Strong analytic skills related to working with unstructured datasets.
- Experience with distributed (multi-tiered) systems, algorithms, and relational databases
- Strong technical knowledge and solutions development within Big Data Platform, specifically as it related to Business Intelligence and data architecture
- Analytically-minded and data-oriented (expert at making cases with data) with boundless curiosity about our Creators and what can make them successful
- Strong understanding of SAFe or iterative development processes, including quality and testing best practices
- Experience developing product specs, writing user stories, and identifying and prioritizing competing products to deliver results
- Accustomed to driving results over a process in a collaborative, fast-paced environment. Comfortable with ambiguity
- Familiar with Agile or other rapid application development methods
- Scrum Master Certification preferred
- SAFe Certification preferred
Job type- Permanent
Industry Type - Digital Commerce
The Apply Button will redirect you to the website. Please apply there as well.
#NOLI
Add a note
Something suspicious?
Report this job posting.