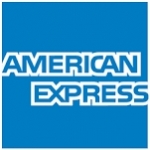 American Express - Technical Project Manager - MF & MIRA Support Team (4-8 yrs)
This is a Band 35 role:
Why American Express?
There's a difference between having a job and making a difference.
American Express has been making a difference in people's lives for over 160 years, backing them in moments big and small, granting access, tools, and resources to take on their biggest challenges and reap the greatest rewards.
We- ve also made a difference in the lives of our people, providing a culture of learning and collaboration, and helping them with what they need to succeed and thrive. We have their backs as they grow their skills, conquer new challenges, or even take time to spend with their family or community. And when they- re ready to take on a new career path, we- re right there with them, giving them the guidance and momentum into the best future they envision.
Because we believe that the best way to back our customers is to back our people.
The powerful backing of American Express.
Don- t make a difference without it.
Don- t live life without it.
Roles and Responsibilities:
- About Merchant force - Salesforce.com CRM for Global Merchant & Network Servicing
- Merchant force is the CRM application primarily used by sales teams & client managers at GMNS to effectively manage sales activities, track sales performance, manage merchant relationships and collaborate with partners by providing a single platform to retrieve critical information. Merchant force provides account management tools that capture and centralize merchant information, create account plans, track activities (including mandatory/compliance events), and transition servicing requests to support teams. In addition Pipeline Management is a core function of Merchant force, allowing prospecting and product teams to push high-quality sales leads to team members and to track their opportunities through multi-step pipeline process.
Responsibilities:
Service Delivery Leader will be responsible to lead Merchant force support and capabilities streams along with MIRA support team. MF & MIRA Support teams will be responsible to provide first line support for platform issues, inquiries and requests. Capabilities team will be responsible for platform enhancements, User Acceptance Testing and process improvements.
Key Responsibilities include:
- Provide leadership & guidance to a 4 direct reports from MF & MIRA Support & Capabilities team of 11.
- Lead engagement with product owners, technology partners and GMNS business partners
- Responsible for monitoring & publishing KPIs for Support & Capabilities teams, meeting support team targets, resource allocation, Business continuity planning, and prioritization
- Drive Roadmap / improvement / ideas proposal. Take them forward for sponsorship internally and then to GMNS
- Closely monitor and drive adoption among users & identify improvement opportunities on MF & MIRA
- Collaborate daily with colleagues on a global team, business end users, company leaders, and project stakeholders
- Monthly governance call with MF & MIRA leaders, assess capacity and forecasted volumes and plan for team investment needs
- As SABE B35 leader, participate in colleague engagement initiatives, drive RTF action plan
- Responsible for knowledge management and upskilling of team members
- Provide Salesforce.com technical and GMNS business process expertise
Qualifications:
- Strong understanding of sales & marketing process with experience on Salesforce.com Sales Cloud
- 4+ years of administration/enhancement experience with Salesforce.com CRM having a 500+ user base
- End to end Salesforce.com implementation experience is mandatory
- Experience leading a team of 5+ employees over several years
- Experience working with clients at various levels of an organization with an ability to communicate clearly and develop relationships with business partners
- Flexible work hours to support project across multiple time zones
- Proven ability to work creatively and analytically to solve problems
- Ability to meet strict deadlines and in a fast paced environment
- Excellent team player able to work with virtual and global teams
- Payments, Travel or financial services industry experience is a plus
- 5+ years of experience in a business environment with experience in Agile Methodology
- The professional degree is mandatory
- Strong analytical, written, and oral English communication skills
Job type- Permanent
Industry Type - Digital Commerce
The Apply Button will redirect you to the website. Please apply there as well.
#NOLI
Add a note
Something suspicious?
Report this job posting.