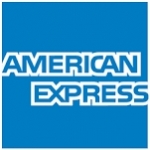 American Express - Service Delivery Leader - Marketing Campaign Management Domain (7-11 yrs)
Job Description:
- American Express is a global services company and the world- s largest card issuer. Our direct relationships with many millions of consumers, businesses and merchants worldwide - combined with our leading edge marketing, information management and rewards capabilities - enable us to offer an array of valuable services that enrich lives, build business success, encourage financial responsibility and create communities of people with common interests.
- American Express for 9th consecutive year has been voted among Indias top 10 workplaces by the Great Place to Work institute. In recognition of our consistent performance, we were nominated to the Great Place to Work - Hall of Fame.
- At American Express, we serve customers, not transactions. We- re widely known for providing superior customer service and have been recognized for a number of achievements including being ranked highest in customer satisfaction within the credit card industry by J.D. Power for seven consecutive years.
- A career at American Express is rich in experience and offers opportunities to build lasting relationships with our customers.
Come join us and realize your potential.
- This exciting role is within the GBS SABE team and supports the Global Marketing Operations (GMO) with US Marketing campaign set-up needs of the Campaign Management Team. In this role, as Service Delivery Leader, the individual will be responsible for partnering with various teams across GMO teams and US Marketing teams, and ensure accurate, complete and compliant marketing offers set-up.
- Campaign Management Team (CMT) is part of the GMO organization and the Mission is to provide best in class Campaign Management support to facilitate flawless campaign execution. CMT team is responsible for managing the end-to-end execution of campaigns that enable all card acquisition across all solicitation and response channels.
The position will oversee the following activities:
- Manage day to day campaign set-up requirements ensuring on-time set-up in multiple components with zero defect, working closely with CMT Consultants, marketers and other GMO teams
- Manage Quality Assurance process and ensure defect free set-up and proactive approach to issue prevention by developing automated controls and checks
- Manage capacity needs and forecasting for the process by building capacity model
- Lead and inspire the team with clear goals and drive high performance
- Ability to report on process control metrics, which enable defect free campaign set up process
- Manage overall Governance meetings, communications and relations among all leaders
- Promote and deliver on innovative ideas for continuous process improvements to the end to end campaign set-up process
- Presentation across teams and leaders on CMT accomplishments, process enhancements and new ideas
- Meet with business stakeholders on a weekly basis to review performance, understand priorities, and resolve any issues or concerns
- Build strong relationship and showcase SABE value-add to the GMO and Marketing team through thought leadership and accomplishments sharing
- Responsible for the feedback of the SABE customer satisfaction survey and execute action plans to improve delivery between the SABE and Business team
- Responsible for any course correction if required based on the feedback
- Support in any kind of new business activities and GO LIVE
- Stabilizing of any new processes and set measureable metrics post discussion with the customer
- Publish required reporting, including but not limited to real time project status, campaign metrics, capacity usage, capacity projections, etc.
- Lead all support required for periodical Audit and PRSA needs associated with the campaign set-up process
- Support Exec teams in strategy building exercise
Qualifications:
- 7 - 11 years of experience in campaign management, analytics and operations
- Should have demonstrated people leading qualities in previous roles and must have strong business acumen and hands on capability experience
- Experience consulting with business owners and recommending appropriate solutions based on clear understanding of business needs to streamline the process
- Graduate / Post Graduate in Engineering, Statistics, OR, Management, Science or other quantitative disciplines
- Experience in Credit Card industry preferred
- Strong working knowledge of Campaign Management life cycle
- Advanced Excel skills, such as use of pivot tables, thorough knowledge of Excel functions, visual formatting techniques for user-friendly performance dashboards
- Business & Domain Knowledge - Finance: Banking & Credit Cards
- Strong strategic thinking and problem-solving skills
- Strong written and verbal communication skills, including ability to translate/explain complex data concepts for different audience
- Strong analytic background and proficiency in Proficiency in the usage of SAS Enterprise Guide (SAS EG), SQL and strong understanding of relational database concepts (RDBMS)
- Familiarity with reporting capabilities & VBA programming is highly desired
Job type- Permanent
Industry Type - Technology
The Apply Button will redirect you to website. Please apply there as well.
#NOLI
Add a note
Something suspicious?
Report this job posting.