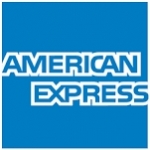 American Express - Service Delivery Leader - Data/Strategy & Insights Team (6-10 yrs)
Why American Express?
There's a difference between having a job and making a difference. American Express has been making a difference in people's lives for over 160 years, backing them in moments big and small, granting access, tools, and resources to take on their biggest challenges and reap the greatest rewards.
We- ve also made a difference in the lives of our people, providing a culture of learning and collaboration, and helping them with what they need to succeed and thrive. We have their backs as they grow their skills, conquer new challenges, or even take time to spend with their family or community. And when they're ready to take on a new career path, we- re right there with them, giving them the guidance and momentum into the best future they envision.
Because we believe that the best way to back our customers is to back our people.
The powerful backing of American Express. Don- t make a difference without it. Don't live life without it.
- Global Commercial Services (GCS) is a fast growing business within American Express.
- The Data, Strategy & Insights (DS&I) India team within GCS plays the role of a catalyst in driving business growth by providing data driven actionable insights and consultative solutions to GCP business teams across the globe.
- The open role is an opportunity to be part of the GCS growth story in a dynamic, intellectually stimulating, open, fun and collaborative environment.
- This role will support GCP Mid-Market Sales teams for all US Regions. Prime responsibility would be to help GCP leaders achieve their volume targets whilst ensuring effective processes in place to identify signings errors and sharing data in most effective and easy to understand format.

Skills needed :
- Prime role would be to lead a team of about 4-5 analysts performing signings review using internal systems for Data analysis and sharing recommendations with Senior Leaders.
- This would require coaching team members on GCS data and technical languages like SQL, SAS etc. for data extraction.
- Visualizing information through excel or BI tools like Tableau will be a key part of role as well.
- Individual will be required to work very closely with senior leaders and field teams to help them understand their performance in simple and easy manner.
- Ability to dive deep into data and come up with complex analysis like volume transfer between commercial products and presenting it in a simple to understand format would be one of the key ask
- Role requires excellent verbal / written communication and ability to generate effective insights through data visualization and analysis.
- Ongoing connect with field team and leaders to understand requirements and provide solution.
- Strong need for thought leadership to create effective strategies and drive right decisions for team and business stakeholders
- Candidate should have proven track record of being proactive, team player, solution oriented and prompt in dealing with business partners.
Prior knowledge of American Express business would be added advantage. It will also involve having a business continuity plan within the team and making sure that delivery is on time.
Shift hrs 1:30pm - 9:30pm IST. However the candidate should be flexible to support any shift between 7 am - 11:30 pm IST
Qualification :
- B. Tech/ Post Grad from a reputed university with 6+ years of working experience in analytics or related domains involving working with data and presenting data via Business Intelligence/System Integrated Solutions
- Strong Project Management skills, with excellent stakeholder management across geographies.
- Experience in multiple facets of Analysis, Development, Implementation managing globally dispersed partners
- Excellent verbal & written communication and interpersonal skills with an ability to formulate and communicate strategies in a clear and compelling way
- A demonstrated ability to work in high-pressure situations with minimal errors
- An optimistic and growth mindset with a tremendous will to win
- Should be able to function with minimum supervision with high sense of ownership
- Should be comfortable with flexible shift timings to support the international business
- Ability to make complex prioritization trade-offs and tactical decisions using sound business judgment, analytical and reasoning skills
- Ability to attract, develop and lead a high performing and engaged team
- Strategic thinker who can partner with key stakeholders to drive the direction of the business
The Apply Button will redirect you to website. Please apply there as well.
#NOLI
Add a note
Something suspicious?
Report this job posting.