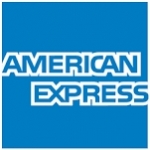 American Express - Senior Process Manager - Analytics - Global Commercial Payments (4-7 yrs)
Job Description :
Why American Express?
There's a difference between having a job and making a difference.
American Express has been making a difference in people's lives for over 160 years, backing them in moments big and small, granting access, tools, and resources to take on their biggest challenges and reap the greatest rewards.
We- ve also made a difference in the lives of our people, providing a culture of learning and collaboration, and helping them with what they need to succeed and thrive. We have their backs as they grow their skills, conquer new challenges, or even take time to spend with their family or community. And when they- re ready to take on a new career path, we- re right there with them, giving them the guidance and momentum into the best future they envision.
Because we believe that the best way to back our customers is to back our people. The powerful backing of American Express. Don- t make a difference without it. Don- t live life without it.
Function Description :
- Accelerating growth momentum is a key objective for Amex Global Commercial Payments (GCP) team. This role will be part of the GBS Business Strategy Execution CoE based out of Gurgaon supporting analytics for GCP.
Purpose of the Role :

- The person will partner with our onsite US Middle Market team to support key objectives.
- The person would be responsible for end-to-end analytics support to the team in defining, measuring and reporting.
- To achieve results the team leverages advanced analytical systems such as Python / SAS/ Excel / VBA to mine data and report performance.
Responsibilities :
- Performance reporting for MBDs, DBDs and VPs across various Sales and AD channels for US Middle Market
- Designs, develops, implements and maintains business solutions / reports / dashboards using Python / SAS/ Excel / VBA / Big Data
- Knowledge of Global Commercial Payments business
- Works directly with project and business leaders to identify analytical requirements.
- Interprets results using a variety of techniques, ranging from simple data aggregation via statistical analysis to complex data mining.
- Data Interpretation & Turn-key Analytic Solutions (Product Development).
- Statistical Analysis (Forecasting, Modeling, Optimization techniques).
- Strong understanding of data & analysis and be able to apply a business lens to their work.
- Prepare monthly Management reporting and ensure integrity of data
- Conduct ad-hoc analysis to support business needs and uncover trends
- Lead effort to automate and standardize reporting processes to increase efficiency and accuracy

- Provide functional guidance to members in the team
- Lead efforts in creation of Standard operating Procedures and other documentations
- Conduct deep analysis to uncover trends, recommend business solutions and implement strategic initiatives
- Provide analytical support to Business Unit Scorecards and reviews
- Thoroughly understand business and sales performance drivers
- Learn cross functional domains and technologies to support back-up planning
- Perform annual updates of business rules. Manage key updates to reporting packages based on new requirements.
This role may be subject to additional background verification checks.
Qualifications :
Critical Factors to Success :
- Strong work ethic with an intense will-to-win and demonstrated personal excellence
- Excellent verbal and written communication skills
Past Experience :
- 4-7 years of hands-on experience in Python / Advance SAS and Excel VBA / Tableau
- Strong experience in creating presentation decks and presenting findings effectively
- Experience in Credit Card industry preferred
Academic Background :
- Graduate / Post Graduate in Engineering, Statistics, OR, Management, Science or other quantitative disciplines
Functional Skills/Capabilities :
- Strong Project Management skills

- Ability to handle large datasets and proven ability to align data needs to business strategies.
- Ability to learn new systems and processes quickly. Will also need to gain knowledge in American Express proprietary Analytics Platforms
- Strong work ethic with an intense will-to-win and demonstrated personal excellence
- Excellent verbal and written communication skills
- Should be comfortable with flexible shift timings (3:30-11:30pm)

Technical Skills/Capabilities :
- 4-7 years of hands-on experience in Python / Advance SAS and Excel VBA / Tableau
Knowledge of Platforms :
Behavioral Skills/Capabilities :
- Enterprise Leadership Behaviors
- Set The Agenda : Define What Winning Looks Like, Put Enterprise Thinking First, Lead with an External Perspective
- Bring Others With You : Build the Best Team, Seek & Provide Coaching Feedback, Make Collaboration Essential
- Do It The Right Way : Communicate Frequently, Candidly & Clearly, Make Decisions Quickly & Effectively, Live the Blue Box Values, Great Leadership Demands Courage
The Apply Button will redirect you to website. Please apply there as well.
#NOLI
Add a note
Something suspicious?
Report this job posting.