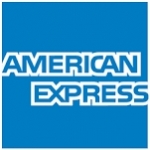 American Express - Senior Manager - Financial Analysis - Third Party Lifecycle Management Center of Expertise (3-6 yrs)
Why American Express?
There's a difference between having a job and making a difference.
American Express has been making a difference in people's lives for over 160 years, backing them in moments big and small, granting access, tools, and resources to take on their biggest challenges and reap the greatest rewards.
We- ve also made a difference in the lives of our people, providing a culture of learning and collaboration, and helping them with what they need to succeed and thrive. We have their backs as they grow their skills, conquer new challenges, or even take time to spend with their family or community. And when they- re ready to take on a new career path, we- re right there with them, giving them the guidance and momentum into the best future they envision.
Because we believe that the best way to back our customers is to back our people. The powerful backing of American Express. Don- t make a difference without it.Don- t live life without it.
Job Description:
This role is responsible for Regulatory and Compliance management across the Third Party Lifecycle Management Center of Expertise (TLM COE).
The primary focus will be :
- Promote strong understanding of regulatory requirements relative to vendor risk management.
- Support the execution of TLM COE Business Self Testing (BST) program
- Support the overall implementation and governance of Global Supply Management PRSA framework.
- Support periodic PRSA risk assessments using the company's standard methodologies; mitigate identified control weaknesses through the creation of appropriate action plans.
- Support the timely follow-up, escalation and sustained resolution of identified control issues, deficiencies, risk events.
- Support Annual GSM Audit
- Direct interface with the Internal Audit Group, attend ongoing meetings, and fieldwork data collection - Support Regulatory Reviews (FRB, OCC, FDIC, CFPB) e.g., data collection and submission.
- The successful candidate will need to manage the tools, processes, and stakeholders that are directly involved with the program.
- The position will report to the Manager - Third-Party Lifecycle Management.
Qualifications :
- 3+ years experience in an audit or compliance testing function - is preferred
- Understanding of compliance, risk management and internal control frameworks
- Understanding of regulations related to vendor risk management
- Ability to multi-task, work in a constantly changing and deadline-driven environment, and challenge the status quo/think outside the box
- Individual must be flexible and possess strong relationship, influencing and collaboration skills Exceptional ability to engage, educates, influence, and collaborate across the enterprise.
- Strong interpersonal, leadership and change management skills, as well as solid presentation and communication skills.
- Ability to think conceptually and translate concepts into practical goals.
- Ability to scope and execute process improvements.
- Ability to set priorities, resolve issues, provide guidance and secure engagement and commitment from a team, which is distributed across multiple locations.
- Strong sense of individual ownership, personal accountability and drive for results.
The Apply Button will redirect you to website. Please apply there as well.
#NOLI
Add a note
Something suspicious?
Report this job posting.