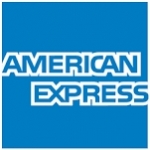 American Express - Senior Financial Analyst (3-8 yrs)
Overview:

- CFN is a global network and Dispute Analytic team leads the strategic thinking and work closely with multiple stakeholders within the CFN Leadership team. Hence, we seek creative and innovative people, who are willing to join us in the challenges of the business and are committed to provide superior service leveraging MIS/ Reporting, Statistics & Analytics knowledge & experience.
Responsibilities:
- Data mining and analyzing data from databases to drive optimization and improvement of business strategies
- Develop custom data models and algorithms to apply to data sets
- Use predictive modeling to increase and optimize customer experiences drive business outcomes
- Coordinate with different functional teams to implement models and monitor outcomes
- Evaluating business processes, anticipating requirements, uncovering areas for improvement, and developing and implementing solutions
- Effectively communicating your insights and plans to cross-functional team members and management.
- Managing projects, developing project plans, and monitoring performance.
- Leading ongoing reviews of business processes and developing optimization strategies
- Conducting meetings and presentations to share ideas and findings
- Gathering critical information from meetings with various stakeholders and producing useful reports.
- Documenting and communicating the results of your efforts
- Prioritizing initiatives based on business needs and requirements.
- Monitoring deliverables and ensuring timely completion of projects.
- Attend conferences and training as required to maintain proficiency
- Perform other related duties as assigned
- Develop spreadsheets, diagrams and process maps to document needs
Offer of employment with American Express is conditioned upon the successful completion of a background verification check, subject to applicable laws and regulations.
Skills and Qualifications:
- Excellent understanding of machine learning techniques and algorithms, such as k-NN, Naive Bayes, SVM, Decision Forests, etc.
- Great communication skills
- Experience with data visualisation tools, such tableau.
- Experience with common analytical toolkits, such as R, Python etc
- Proficiency in using query languages such as SQL, SAS, Hive
- Good applied statistics skills, such as distributions, statistical testing, regression, etc.
- Good scripting and programming skills
- Data-oriented personality
Job type- Permanent
Industry Type - Finance
The Apply Button will redirect you to website. Please apply there as well.
#NOLI
Add a note
Something suspicious?
Report this job posting.