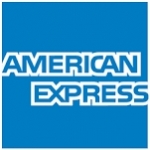 American Express - Senior Business Analyst - Campaign Management - GBS SABE team (2-7 yrs)
Analyst - Campaign Management

American Express is a global services company and the world's largest card issuer. Our direct relationships with many millions of consumers, businesses and merchants worldwide - combined with our leading edge marketing, information management and rewards capabilities - enable us to offer an array of valuable services that enrich lives, build business success, encourage financial responsibility and create communities of people with common interests.
American Express for 9th consecutive year has been voted among India's top 10 workplaces by the Great Place to Work institute. In recognition of our consistent performance, we were nominated to the Great Place to Work - Hall of Fame- .
At American Express, we serve customers, not transactions. We- re widely known for providing superior customer service and have been recognized for a number of achievements including being ranked highest in customer satisfaction within the credit card industry by J.D. Power for seven consecutive years.
A career at American Express is rich in experience and offers opportunities to build lasting relationships with our customers.
Come join us and realize your potential.
Job Description:
This exciting role is within the GBS SABE team and supports the Enterprise Marketing Platforms & Solutions organization (EMPS) with campaign set-up for US Marketing. Our Business strategies are only effective if we efficiently and flawlessly deliver against the Customer and Brand promises we make. In this role, the Team Member will be required to work closely with EMPS and the US Marketing teams, to perform accurate, complete and compliant marketing offer set-up and Quality reviews.
Key responsibilities:
- Process varies tasks in the end to end Campaign execution and Direct-Mail printer-proof work.
- Ownership to complete all marketing campaign setup tasks or components
- Execute change requests applicable to the campaign across varies components
- Follow-up and communicate across EMPS partners and Marketing on various execution related aspects of Campaign Set-up.
- Query Management - Trouble shoot and follow up on stakeholder queries from the markets and respond in an accurate and timely manner.
- Perform Proof quality review of all the components to ensure accurate execution
- Track, report, analyse, discuss and follow-up on campaign set up and print approval requests, status, issues, etc.
- Adherence to compliance and regulatory requirement while setting up campaigns
- Ability to prioritize tasks and complete assignments in a timely manner
- Ability to cope up with changing platforms and technologies while maintaining focus on quality
- Ability to identify and correct opportunities areas to drive self-improvement.
- Liaise with multiple stakeholder groups, when required on an execution, (e.g. EMPS, Marketing Teams, Capability and Platform teams, etc) to ensure Control and compliance.
Qualification
- Strong verbal and written communication skills
- Excel skills, PPT and MS Word skills
- Excellent attention to detail.
- Ability to work is a dynamic environment, building and leveraging relationships; be a team player.
- Ability to listen and respond appropriately to others.
- Problem solving (information seeking and analytically thinking)
- Proactive, personable and high energy.
- Good analytical and problem solving skills, with a potential to learn and excel.
- Self-motivated and able to act with a high level of independence.
- Ability to multi task and maintain focus despite interruptions.
- Display cultural sensitivity; build cross - cultural relationships and work effectively in a global environment.
- Personal commitment to quality
- Marketing or Campaign Management background/internship or experience is a plus.
- Familiarity with VBA programming will be another plus.
- Payments or financial services industry experience is a plus.
This role may be subject to additional background verification checks.
Job type - Permanent
Industry Type - Finance
The Apply Button will redirect you to website. Please apply there as well.
#NOLI
Add a note
Something suspicious?
Report this job posting.