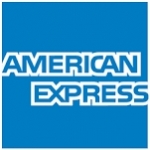 American Express - Senior Analyst/Analyst - Digital Insights & Usage Measurement Team (2-5 yrs)
Function Description:
- American Express is on a journey to provide the worlds best customer experience every day. The Digital Experience & Platforms team (DEP), within Global Commercial Services, is focused on designing and delivering a seamless Commercial digital experience that drives customer engagement as well as business growth. The teams scope ranges from UX design, development of web/mobile experiences and collaboration with Blue Box wide colleagues to drive digital engagement.
- The Digital Insights & Usage Measurement team is a part of DEP team and would deliver digital analytics and insights for the GCS suite of digital products & capabilities. The team would be responsible for innovating and transforming the process to measure and understand the customer behavior towards our digital tools.
- The analytical work will uncover insights that will drive GCS- global digital strategy and optimize the customer experience. Through world class innovation and automation, the team will create segmentations, develop KPIs, models and strategic analytics to solve key business opportunities. This will be achieved through a close collaboration with the digital product teams, marketing, servicing, technologies and field teams.
- The Analyst/Sr. Analyst of Digital Insights & Usage Measurement will report into the Manager/Sr. Manager of Digital Insights & Usage Measurement.
Purpose of the Role:
- Deliver actionable digital insights across GCS by democratizing digital data, measuring product performance and creating data-driven capabilities
Responsibilites:
- Deliver strategic analytics focused on the product roadmap for GCS digital products like @Work, Spend Manager, Amex Go, etc.
- Define KPIs to measure the efficiency of digital channels/products and develop customer segmentation to drive - adoption and engagement-
for AXP customers
- Power in-depth strategic analysis and provide analytical and decision support by mining digital activity data along with AXP closed loop data
- Gain deep functional understanding of the GCS digital channels over time and ensure analytical insights are relevant and actionable
- Flawless execution of the development, validation and implementation of statistical projects, new digital data feeds and automated reports.
- Uplift the data visualization by creating meaningful and insightful reports using powerful visualization techniques and infographic tools.
- Strong relationship & communication skills to influence decision making
- Build partnerships with internal stakeholders such as Product, Technologies, Servicing and Marketing
Qualifications/Critical Factors to Success:
Business Outcomes:
- Enable GCS DEP business by providing holistic data driven digital insights by standardizing performance tracking & innovating measurement techniques
- Deliver on GCS digital insights & measurements by contributing to GCS Digital Experience & Platforms goals
- Design and measure the impact of various digital initiatives and report results to leadership
Leadership Outcomes:
- Put enterprise thinking first, connect the roles agenda to enterprise priorities and balance the needs of customers, partners, colleagues & shareholders.
- Lead with a digital mindset and deliver the worlds best customer experiences every day
- Lead with an external perspective, challenge status quo and bring continuous innovation to our existing offerings
- Demonstrate learning agility, make decisions quickly and with the highest level of integrity
Past Experience:
- 2-5 years of analytics and measurement experience
Academic Background:
- Bachelor's in Statistics/Mathematics/Economics/Engineering with relevant experience
- Post Graduate in Statistics/Mathematics/Economics/Engineering/Management
Functional Skills/Capabilities:
- A background in quantitative business analysis and statistical and modeling techniques with experience in digital analytics
- Strong problem solving skills with ability to solve unstructured and complex business problems
- Excellent written and verbal communication, presentation and storytelling skills
- Ability to translate complex digital analytics concepts into a clear strategy and articulation of insights
- Results driven with strong project management stills, ability to work on multiple priorities and ensure track to exceed team goals
Technical Skills/Capabilities:
- Analytics & Insights
- Data manipulation & statistical analysis tools
- R, Python, SAS, SQL, Hive, PySpark
- Advanced Statistical Techniques, Machine Learning
Knowledge of Platforms:

- Big Data - Cornerstone, Hadoop
- Digital Tracking - Omniture/Adobe Analytics, Mixpanel
- Visualization - Tableau, Advanced Excel, VBA
Behavioral Skills/Capabilities:
Enterprise Leadership Behaviors
Set The Agenda: Define What Winning Looks Like, Put Enterprise Thinking First, Lead with an External Perspective
Bring Others With You: Build the Best Team, Seek & Provide Coaching Feedback, Make Collaboration Essential
Do It The Right Way: Communicate Frequently, Candidly & Clearly, Make Decisions Quickly & Effectively, Live the Blue Box Values, Great Leadership Demands Courage
Job type- Permanent
Industry Type - Operations
The Apply Button will redirect you to website. Please apply there as well.
#NOLI
Add a note
Something suspicious?
Report this job posting.