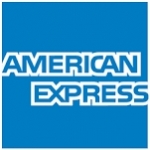 American Express - Project Manager - Global Servicing Network (3-8 yrs)
Job Description :
Global Servicing Network reinvented the customer and servicing experience globally, by embracing a servicing philosophy which deepens relationships with customers. The Customer Engagement Network (CEN) is one of the largest customer-facing organization in GSN, delivering superior customer care to Consumer, Business and Corporate Card Members across the proprietary business.
In the context of a complex and real-time servicing environment, we need to ensure that our Customer Care Professionals are adequately prepared for all Business-Driven Change Initiatives (New Products/Product Refreshes, Capabilities, Servicing Strategies, etc) and that communications reinforce our commitment to Relationship Care- in every interaction. The role of integrating business change into the Customer Engagement Network (CEN) is performed by Global Business Integration (GBI). Our Mission is to support CEN by delivering Best-in-Class CCP and Customer environments, through effective change management. Successful execution on our mission enables CEN leadership to focus on people and performance.
By establishing & leveraging strong working relationships with product owners, production leaders, project partners (Regulatory Strategy, GSLN, GCCM & GOCM etc) we are able to influence our partners to ensure that CEN's operational needs are accounted for and that the execution of initiatives is flawless, with potentially negative impacts minimized and opportunities to realize expected benefits maximized.
Leaders within the GBI organization have the unique platform and ability to work closely with & influence Lines of Business, while creatively designing change management solutions. This role offers a fantastic opportunity for those who possess the passion to problem solve and instill the Relationship Care ethos into everything we do. Leading broad-scale change management in CEN is an ideal progression for high performing/high potential individuals who aspire to grow within GSN, with sights on future elevated leadership opportunities.
Job Responsibilities :
- Leading and motivating direct reports to deliver on critical goals of driving flawless execution on business driven change, new product launches and defect elimination initiatives
- Driving Performance - coaching and developing high performing team members to realize their potential in terms of personal & professional growth, quality & throughput of work, and project accountability & leadership
- Effective Relationship Management - ensuring proactive communication & goal alignment with key stakeholders & customers, and regularly providing project updates (timelines, milestones, risks, performance metrics) to teams & CEN stakeholders
- Upstream - acting as a liaison for Product Teams (CPS/PCS, OPEN/SBS and GCP)
- Laterally - with project partners & support teams (Regulatory Strategy, GSLN, GCCM & GOCM etc)
- Downstream - with CEN Operations
- Innovating and progressive thinking to enable business growth, along with a strong ability to influence design, strategy, and execution when needed.
- Proactively developing servicing strategies (customer journeys, communications, learning solutions, etc) that are tailored to CEN (as measured by RTF)
- Leading team in devising and executing strategic communications plans for CEN operations
- Building the GBI brand with all business partners, aligned to our global objectives
- By preparing CEN for Business-driven change, supporting CEN lines of business in their abilities to drive performance, and focus on operations management
- Ensuring that Legal and Regulatory controls are central to everything we do when implementing and executing initiatives throughout GSN
Qualifications
- 3+ years experience within American Express and a thorough and deep understanding of the GSN organization
- Proven ability to leverage a strong Growth Mindset to motivate and foster growth in a diverse and dynamic team environment
- Strong ability to build & leverage key relationships, while influencing project partners effectively
- Ability to challenge the status quo and act as an agent of change
- Ability to prioritize competing initiatives, dates, requirements on behalf of CEN and ability to pivot between strategic thinking and tactical execution
- Prior large scale project experience preferred, with a proven ability to foresee interdependencies among various business initiatives
- Ability to translate CEN business needs into critical project requirements
- Excellent verbal and written communication skills
- Familiarity of Agile Project Methodology a plus
- This role requires foundational knowledge of our service & technical structure, plus and an understanding of our digital strategy
- Bachelor's/Master's Degree from four-year college or university preferred or two years related experience and/or training or equivalent combination of education and experience required
Job type- Permanent
Industry Type- Consulting
The Apply Button will redirect you to website. Please apply there as well.
#NOLI
Add a note
Something suspicious?
Report this job posting.