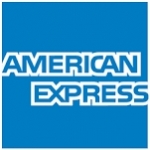 American Express - Process Manager - Data/Strategy & Insights Team (3-5 yrs)
Job Description :
American Express is a global services company and the world's largest card issuer. Our direct relationships with many millions of consumers, businesses and merchants worldwide - combined with our leading edge marketing, information management and rewards capabilities - enable us to offer an array of valuable services that enrich lives, build business success, encourage financial responsibility and create communities of people with common interests.
American Express for 9th consecutive year has been voted among India's top 10 workplaces by the Great Place to Work institute. In recognition of our consistent performance, we were nominated to the Great Place to Work - Hall of Fame- . At American Express, we serve customers, not transactions. We- re widely known for providing superior customer service and have been recognized for a number of achievements including being ranked highest in customer satisfaction within the credit card industry by J.D. Power for seven consecutive years.
A career at American Express is rich in experience and offers opportunities to build lasting relationships with our customers.
Come join us and realize your potential.
Description :
American express has 2 major businesses; each focused on the Consumer and Commercial payment products. The Global Commercial Payments (GCP) business at American Express is where the next stage of growth is expected to come from. The organization is focused in delivering increased billings and profitability from B2B products that focus on T&E as well as Raw Material / Inventory spend.
Accelerating growth momentum, increasing profitability, and powering up our value proposition are key objectives for GCP organization. The Global Product Development & Operational Excellence (GPD & OPS) organization, within GCP, is instrumental in ensuring achievement of these objectives as the central operational excellence organization. The Data, Strategy & Insights (DS&I) India team within GCP is instrumental in driving these objectives by providing actionable data driven insights and consultative solutions to corporate clients across the globe.
The open role is an exciting opportunity to be part of the GCP growth story in a dynamic, intellectually stimulating, open, fun and collaborative environment. The listed job is an exciting opportunity for supporting the Global Product Development & Operational Excellence organization and be a part of the Performance/Customer Analytics - journey at DS&I. If you seek challenge, have a strategic and analytical mindset, consider working with DS&I, American Express.
Ideal Candidate :
- Problem solving skills.
- Strong execution skills.
- Courage to take up challenge & dare to be different
- Will, passion & vision into future to learn and grow.
- Be part of the winning team and feel sense of accomplishment
Key Responsibilities :
- Will be responsible for managing Parenting and Segmentation of AD portfolios
- Will be responsible for Case Management and handling of Change Requests coming directly from ADMs and Business Planners
- Devise process improvement tools and methodologies that will ensure successful and timely implementation of new reporting and analytical solutions aimed at solving very specific business problems focused on increasing revenue and reducing costs for our clients as well as Amex.
- This will require working in partnership with local and global partners and leaders.
- Exceptional communication and presentation skills, with ability to present and translate complex information to both executive and technical partners.
- Hands-on experience across SAS, SQL and Hive is required
This role may be subject to additional background verification checks.
Qualifications :
- Proficiency in SAS Automation, Python and SQL
- Excellent knowledge in Excel and VBA Automation.
- Knowledge in Python and Hive desirable but not mandatory
- Should have worked within large teams and communicate effectively
- MBA Prefered . B.E/B.Tech/ Graduation acceptable
- 3+ years of relevant work experience
- Excellent Communication and Project Management skills
- Proven ability to drive process efficiencies
- Proven ability to take ownership and accountability for work
- Proven capacity for acquiring new skills and relevant knowledge in a compressed timeline
- Ability to research independently with a strong sense of discipline and responsibility
- Ability to communicate findings and methodology across teams
Skills/Qualifications :
- A strong sense of responsibility and ability to operate with composure and reliability in a time sensitive environment
- Strong analytical thinking and commitment to excellence
- Ability to build and retain strong working relationships
- Willingness and ability to teach and educate other colleagues and business partners
- Sound knowledge of AXP business framework preferred
The Apply Button will redirect you to website. Please apply there as well.
#NOLI
Add a note
Something suspicious?
Report this job posting.