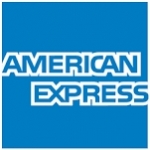 American Express - Process Manager/Business Systems Analyst - Risk Management Vertical (4-8 yrs)
Job Description :
This is a Band 30 role.
Why American Express?
There's a difference between having a job and making a difference.
American Express has been making a difference in people's lives for over 160 years, backing them in moments big and small, granting access, tools, and resources to take on their biggest challenges and reap the greatest rewards.
We- ve also made a difference in the lives of our people, providing a culture of learning and collaboration, and helping them with what they need to succeed and thrive. We have their backs as they grow their skills, conquer new challenges, or even take time to spend with their family or community. And when they- re ready to take on a new career path, we- re right there with them, giving them the guidance and momentum into the best future they envision.
Because we believe that the best way to back our customers is to back our people.
The powerful backing of American Express. Don- t make a difference without it. Don- t live life without it.
Accelerating growth momentum is a key objective for Global Analytics and Measurement (GAM) team in Enterprise Digital and Analytics (EDA organization within American Express. The Global Marketing Measurement team is responsible for post campaign performance analytics for B2C campaigns globally. Team is also responsible for providing self-serviced campaign measurement suit of products to marketing consultants. The team is focused on meeting the business needs of our marketing consultants by creating new measurement products and enhancing the existing products too.
This role will be part of the Sales and Business Enablement (SABE) team in GBS based out of Gurgaon supporting data and product management for campaign measurement suit of products. This person will be responsible for working as a business system analyst/ product manager supporting product development, platform & project management.
The job uses a broad set of technical and data management skills to manage these self-serviced products. The role also requires understanding of marketing lifecycle and concepts like test and control population, key metrics for campaign performance measurement, segmentation, online behavior and Channel Strategy.
Responsibilities :
- Work with stakeholders to identify, specify and document complex user stories (business requirements)
- Review requirement and design documents with technology and business partners (as needed) to ensure requirements are captured accurately and optimally and design proposed by the technology is in line with the business requirements.
- Create / document / execute User Acceptance Test cases for new data and product capabilities
- Develop user best practices guidelines and provide consulting and training to business users
- Manage platform and product issues and drive towards a speedy issue resolution.
- Lead new product implementations, preparing project plans and other supporting information, and providing project status
- Manage customer expectations including scope, schedule, changes, and problem resolution
- Drive on-time, high quality project deliverables
- Create high quality and executive ready documentation around campaigns measurement products and underlying data architectures
Qualifications :
- Bachelor's or Master's degree in Business and/or Engineering
- 4+ years of experience as a Business Analyst or Business Systems Analyst.
- Experience in Credit Card industry preferred
Key Skills :
- In depth knowledge of Business Intelligence platform/s from hands on product support or use
- Demonstrated experience using systems development lifecycle, including the experience in the development, documentation and execution of business requirements in Agile Framework
- Experience in creation & execution of User Stories and User Acceptance test cases
- Strong Data management skills
- Proficiency in Python, HIVE & SAS programming skills
- Workable experience in Tableau for visualization
- Strong business acumen and problem solving skills (issue identification, problem structuring, analysis, development of recommendations)
- Demonstrated ability to drive results and manage multiple relationships and projects, proven ability to adjust quickly to shifting priorities, multiple demands, ambiguity and rapid change
- Strong communication skills oriented toward working with customers to document their product needs
- Team player with demonstrated ability in collaborating across Business and Technology organizations
The Apply Button will redirect you to website. Please apply there as well.
#NOLI
Add a note
Something suspicious?
Report this job posting.