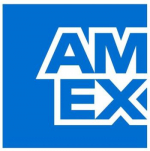 American Express - Process Manager (7-12 yrs)
Why American Express ?
There's a difference between having a job and making a difference.
American Express has been making a difference in people's lives for over 160 years, backing them in moments big and small, granting access, tools, and resources to take on their biggest challenges and reap the greatest rewards.
We've also made a difference in the lives of our people, providing a culture of learning and collaboration, and helping them with what they need to succeed and thrive. We have their backs as they grow their skills, conquer new challenges, or even take time to spend with their family or community. And when they're ready to take on a new career path, we're right there with them, giving them the guidance and momentum into the best future they envision.
Because we believe that the best way to back our customers is to back our people.
The powerful backing of American Express.
Don't make a difference without it.
Don't live life without it.
Job Description :
- Manage vendor management process to meet customers requirement within defined timeline
- Develop strong understanding of policies and procedures, as well as compliance and risk regulations, to appropriately mitigate risk/exposure
- People Management & Coach for the team
- Manage the process of assuring the escalation of critical issues to the appropriate management chain for decisions and problem resolution
- Support Internal / regulatory audits by providing the detailed documentation specified by the audit team for their area of work
- Provide guidance to others w.r.t. to process, control activities and ensure exceptional levels of customer satisfaction for internal customers.
- Ensuring that all queries are handled within specified timelines with a strong hold on the sentiment.
- Act as the coach for the team to handle process, policy and AXP technology platform related queries.
- Support AXP change management initiatives and act as the first point of contact for implementing process/ policy/ technology platform changes within AXP procurement operations.
- Drive continuous process improvement and address any service deficiencies.
- Timely and efficient monitoring of key service delivery metrics and identifying any gaps or process failings around productivity and quality metrics.
- Continuously determines the optimal distribution of workload within the context of the team resources and skill sets and to identify source and recommend the redeployment of additional resources as may be required to meet customer requirements.
- Able and has the gravitas to interact at all levels of management to support resolution of complex business issues.
- By virtue of breadth and/or depth of experience, is recognized as a key technical advisor throughout American Express and acts as a major change agent.
- Deliver effective presentations and written communications to internal/external audiences.
- Protects the brand by ensuring controls, compliance and information security and data protection.
- Provide issue resolution/ business consultancy to customers.
- Manage the process of assuring the escalation of critical issues to the appropriate management chain for decisions and problem resolution.
- Ensure high degree of team cohesiveness & engagement and manage attrition proactively to avoid customer impact.
- Maintain and promote the Blue Box Values by ensuring that work is completed to the highest professional and regulatory standards.
- This role may be subject to additional background verification checks
- Develop strong understanding of relevant policies and procedures, as well as compliance and risk regulations, to appropriately mitigate risk/exposure
- Generate daily, weekly and monthly reports for compliance and MIS
- Work with stakeholders members to review and update the recommended changes to the supplier master
- Management of SOP's, DTP's, checklists etc
- Manage Quality check process
Qualification :
- Minimum 7 years of relevant experience in procurement domain with prior team management experience
- Knowledge of requisition processing / procurement workflow and
- Vendor Creation and Maintenance
- Knowledge of MS office applications such as MS Word, Excel, Power point etc.
- Knowledge of operational metrics, dashboard reporting, driving SLA driven deadlines and operations is a pre-requisite.
- Excellent executive presence with strong communication skills including presentation, verbal and written communication, fluency in English a must
- Customer interface with experience and ability to proactively anticipate customer needs and identify their specific requirements.
- Frequent contacts with internal/external customers and other company representatives at all levels of management.
- Proven People leadership skills and the ability to assess, develop, retain and nurture talent. Ability to drive team cohesiveness, collaboration and cooperation within team and cross functionally in a multi-cultural environment.
- Strong Process & People Focus.
- Strong analytical skills and ability to derive intelligence from data and take/ facilitate business decisions.
- Should be flexible to work in the shift environment.
- Customer orientation /ability to empathize with the customer.
- Demonstrated high performance in the previous organization.
- Demonstrated ability towards troubleshooting and query resolution.
- Must be detail oriented with good problem solving skills.
- Flexibility to work with different countries (time-zones), groups, and business environment
- Knowledge of Microsoft Office applications i.e. Word, PowerPoint,
- Excel and Internet Explorer
Job type : Permanent
Industry Type : Finance
The Apply Button will redirect you to website. Please apply there as well.
#NOLI
Women-friendly workplace:
Maternity and Paternity Benefits
Add a note
Something suspicious?
Report this job posting.