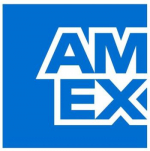 American Express - Operations Support Role - Workforce Management - Travel & Lifestyle Services Business (3-6 yrs)
Job Description
Function Description:
- American Express entered the travel agency business in 1915 and today is one of the world's largest luxury travel and lifestyle services networks. The Global Travel & Lifestyle Services (TLS) business provides easy access and extraordinary service for Card Members seeking leisure or business travel, as well as a variety of lifestyle services.
- For the past few years, the TLS business has been on a path to build increasingly global experiences for our Card Members, while allowing us internally to identify opportunities for greater efficiency, best-practice and innovation across the network. A key next step in the journey is to transform the organizational structure of the team to better align with its strategic priorities of providing consistent, proactive and actionable support to TLS Market Operations Teams as key partners, optimizing our workforce resources to balance between the pillars of Customer, Shareholder & Employee. We are seeking an Analyst II, Workforce Management (WFM) Market Readiness to join the team, to manage and coordinate delivery of consistent Service Level performance for India Travel and Lifestyle Servicing.
Purpose of the Role:
To manage and coordinate the delivery of consistent Service Level performance for India Travel and Lifestyle Servicing.
Responsibilities:
- Provide planning and support of the Operational Performance within India Operations in partnership with central Global Teams and identify/maximize opportunities to enhance operational efficiencies.
- Identify and work closely with the various internal stakeholders to develop solutions to improve processes, minimize risk and maximize internal capabilities.
- To proactively drive intra-day Service Level performance by providing clear analysis and recommendations to Operational Leaders.
- Accountability for daily Service Level performance across multiple workgroups.
- To liaise with and manage the relationship with the Central Global Teams to:
- Measure and track short-term forecasting accuracy influencing changes to improve future forecasts and plans.
- Provide input into the capacity planning process by ensuring that key information around FTE is accurately maintained and communicated.
- Feedback local market trends and issues to influence the success of forecasts and plans.
- Liaise with business partners to gather information and data relevant to future volume impacts.
- Collate and analyze absenteeism, holiday, off-line activities etc., to provide accurate shrinkage input into the employee scheduling process.
- Identify best possible times to conduct essential off-line time such as training, 1 to1's and Holidays to effectively limit the impact to the Customer whilst ensuring that employee development needs are met.
Qualifications
Critical Factors to Success:
1. Business Outcomes:
- Accurate & timely completion of travel & lifestyle reservations
- Build relationships with high net worth individuals (HNIs) & service their needs effectively through innovative thinking
- Prioritize & efficiently fulfill customer requests
- Offer relevant value added propositions using detailed knowledge of customer's lifestyle & travel choices
- Provide lifestyle advice such as fine dining, theatre/opera, sporting & musical events recommendations
2. Leadership Outcomes:
- Put enterprise thinking first, connect the role's agenda to enterprise priorities and balance the needs of customers, partners, colleagues & shareholders.
- Lead with an external perspective, challenge status quo and bring continuous innovation to our existing offerings
- Demonstrate learning agility, make decisions quickly and with the highest level of integrity
- Lead with a digital mindset and deliver the world's best customer experiences every day
Past Experience:
- 3+ years working in a Workforce management role
- 1-3 years of experience in Real Time Management/Scheduling/Managing change
Academic Background:
- Post-secondary education or equivalent work experience
Functional Skills/Capabilities:
- Effective Communication skills combined with interpersonal and negotiation skills
- Strong technical skills - MS Excel
- Organizational skills
- Analytical skills (ability to process data efficiently and accurately)
- Creative Problem-solving skills
- Highly self-motivated
- Ability to Multi task
- Result oriented
- Team player
- Must be flexible with shift to accommodate business needs outside normal department operating hours
Technical Skills/Capabilities:
- Creative Problem-solving skills
- Strong technical skills - MS Excel
Knowledge of Platforms:
- Knowledge of workforce management tools and practices (i.e. eWFM/IEX/Avaya CMS)
Behavioral Skills/Capabilities:
- Enterprise Leadership Behaviors
- Set The Agenda: Define what winning looks like, put enterprise thinking first, lead with an external perspective
- Bring Others With You: Build the best team, seek & provide coaching feedback, make collaboration essential
- Do It The Right Way: Communicate frequently, candidly & clearly, make decisions quickly & effectively, live the blue box values, great leadership demands courage
Job type- Permanent
Industry Type - Customer Care
The Apply Button will redirect you to a website. Please apply there as well.
#NOLI
Women-friendly workplace:
Maternity and Paternity Benefits
Add a note
Something suspicious?
Report this job posting.